Quick post before bed, this time tomorrow I'll be on the other side of the world. Here's the demo tape from Byron Bay's Shackles. Gruff, distorted powerviolence is what you get here. Self released by the band.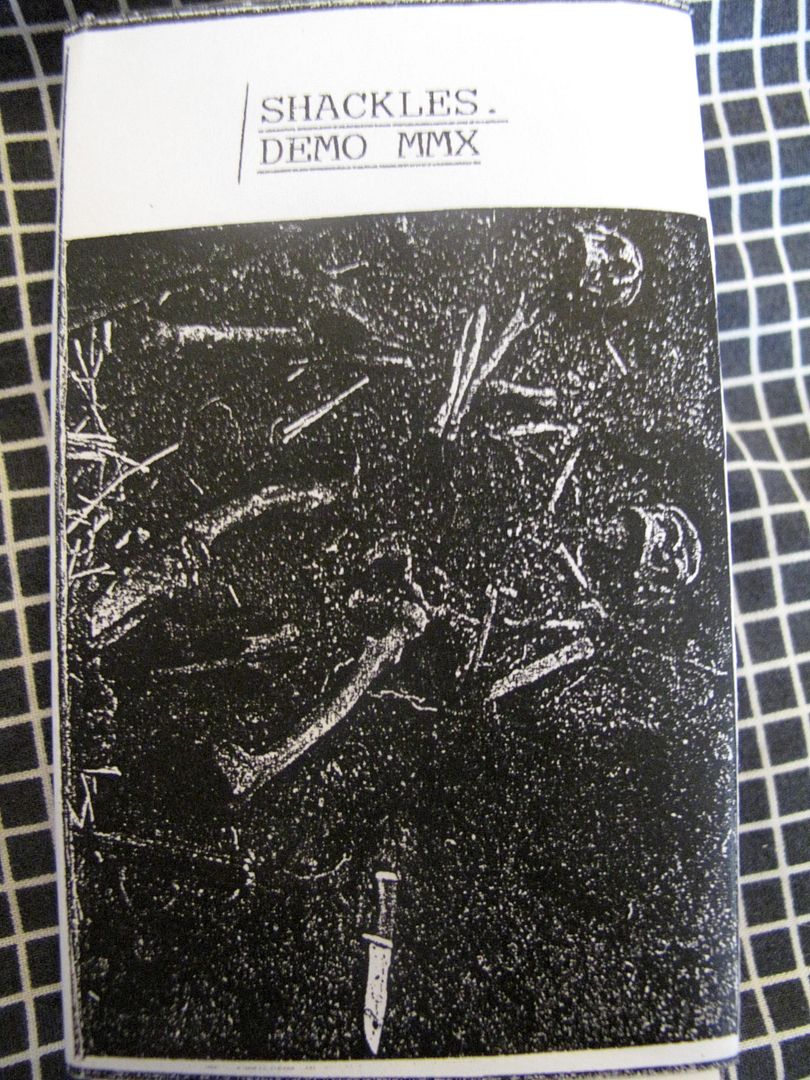 This demo has existed in one way or another for at least 18 months now, maybe more. I've owned a CD-R version since the first time Cruel Hand toured here and Shackles supported them at the Byron youth hall thing. They played well then, but I was turned off when they covered Ceremony. Not to say thatI don't like that band, but I dunno, you don't cover a band like that. I saw them for the first time since then a few weeks ago at the Mixed Bill show that we launched the Sick People demo at. They played great so I grabbed this tape version. Upon giving these guys more of a listen and some proper attention, I have to say that I'm pretty into this tape. It's got it's flaws, namely the shoddy mix, and the loud drums but Mark's got a cool, gruff vocal tone and the songs are well written. If they write some more music, I'll be first in line to give it a go.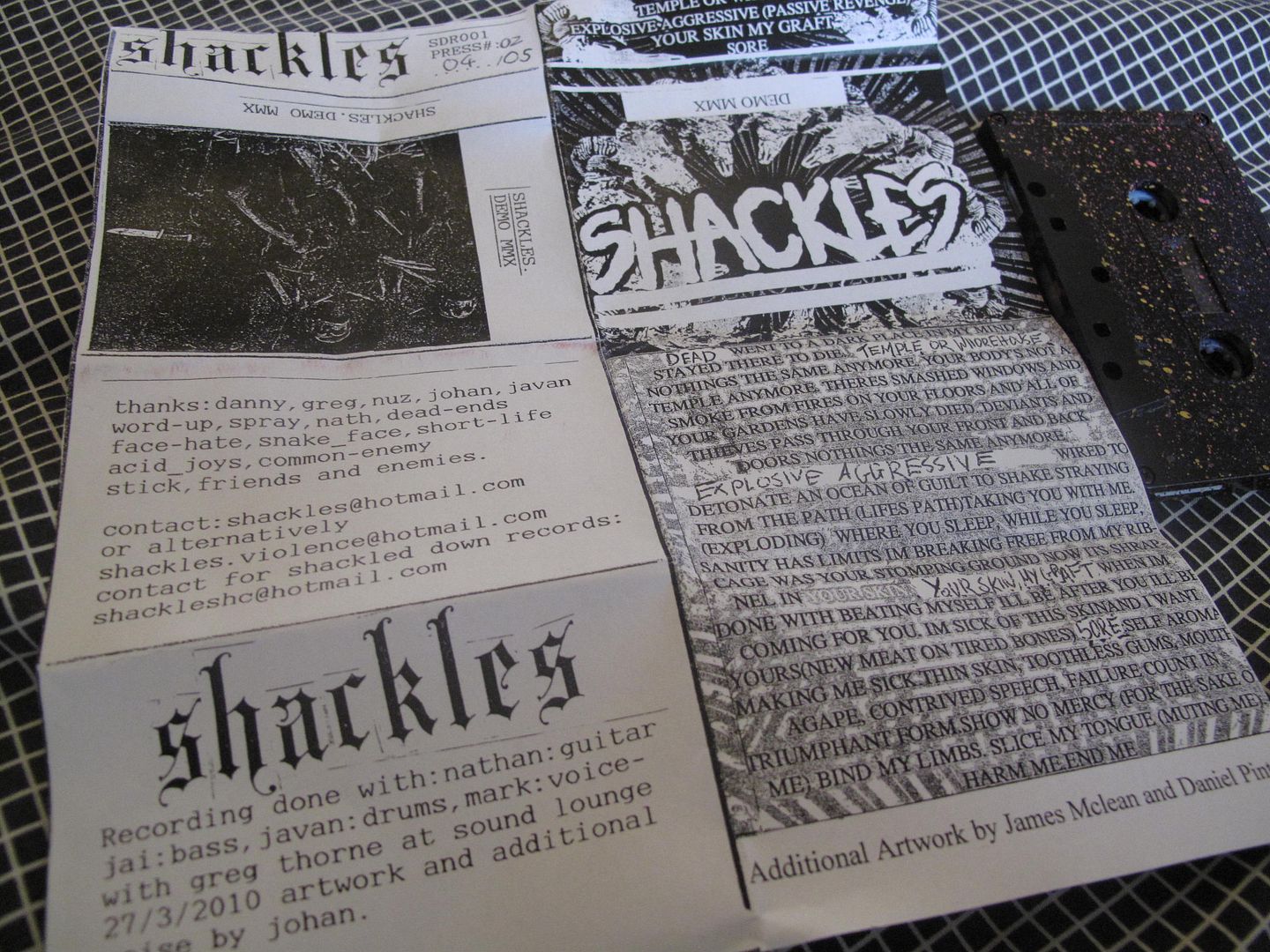 Hand painted cassette.
Numbered, of only 5(?). I'm kind of hoping they did more, but I guess this is it. Need more.
Certainly a cool tape. I hope they do more. So many bands like this tend to pump out a demo and then disappear.