Picked this up from the same eBay seller whom I won the Fear Factory record from a few weeks back, the masterpiece from Japanese legends S.O.B., "What's The Truth". Black wax, UK tour edition, Rise Above Records.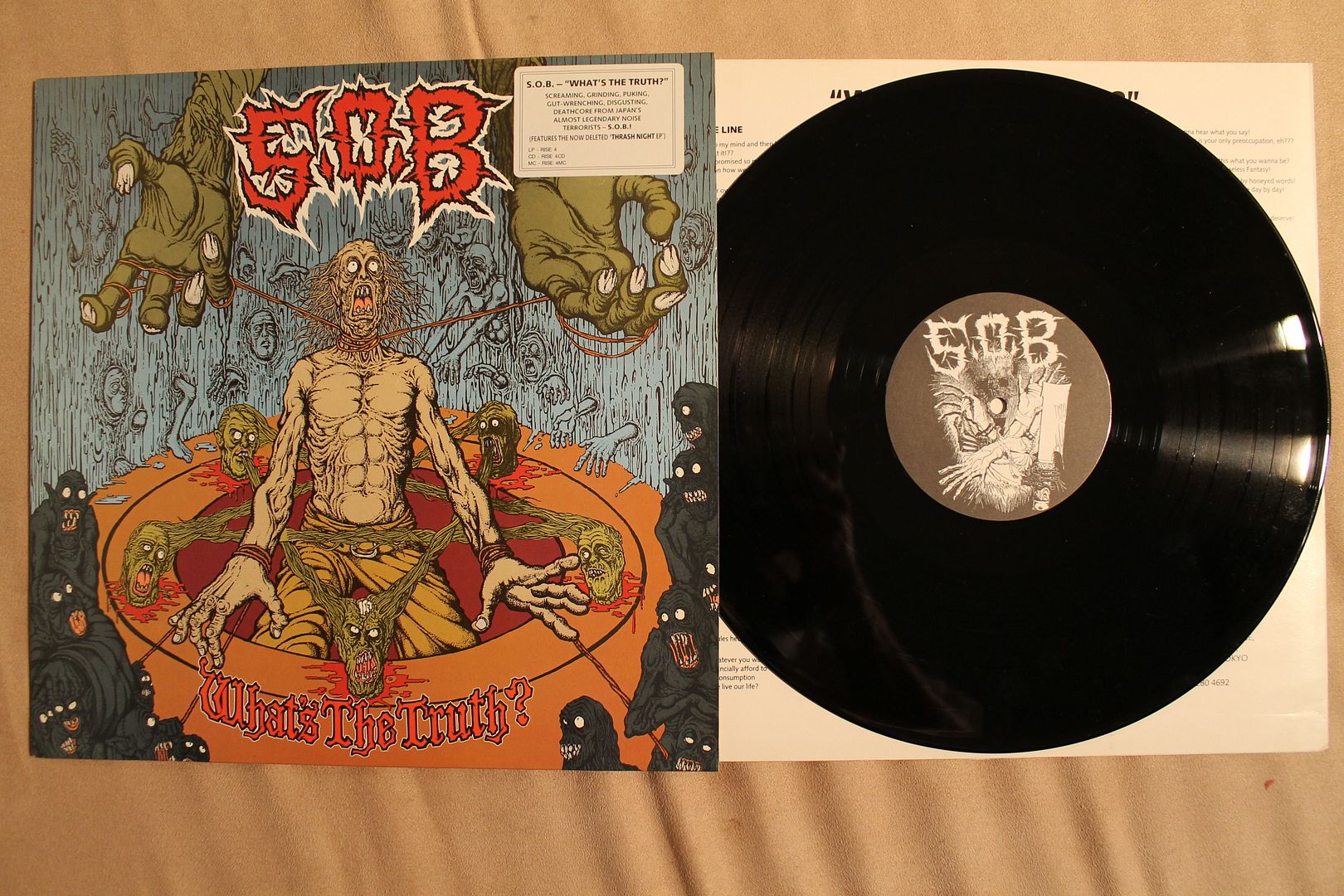 This would arguably be the bands last legitimate grind/thrash record, they began to go off on a bit of a tangent following this stuff, utilising more professional sounding recordings and less grind orientated styles. Here they're at their peak; maniacal, fast speedcore with the best (loudest/dirtiest) recording they managed to muster of all they're material and a vocalist that sounds like a rabid dog. I think some may disagree with me, but this is certainly they're best recorded stuff in my opinion.
Released officially on CD in Japan by Selfish Records, the label that had a hand in just about every Japanese classic, England's Rise Above obtained the rights to the European release and pressed they're own CD version and two vinyl editions in 1990. More or less exactly the same as the regular version, this tour press was identified with an inner sleeve scrawled with the tour dates of their romp across Europe that October. This Euro version also different from the Japanese one in that it contains the entirety of the "WTT" album on the A side plus "Thrash Night" 7" on the B.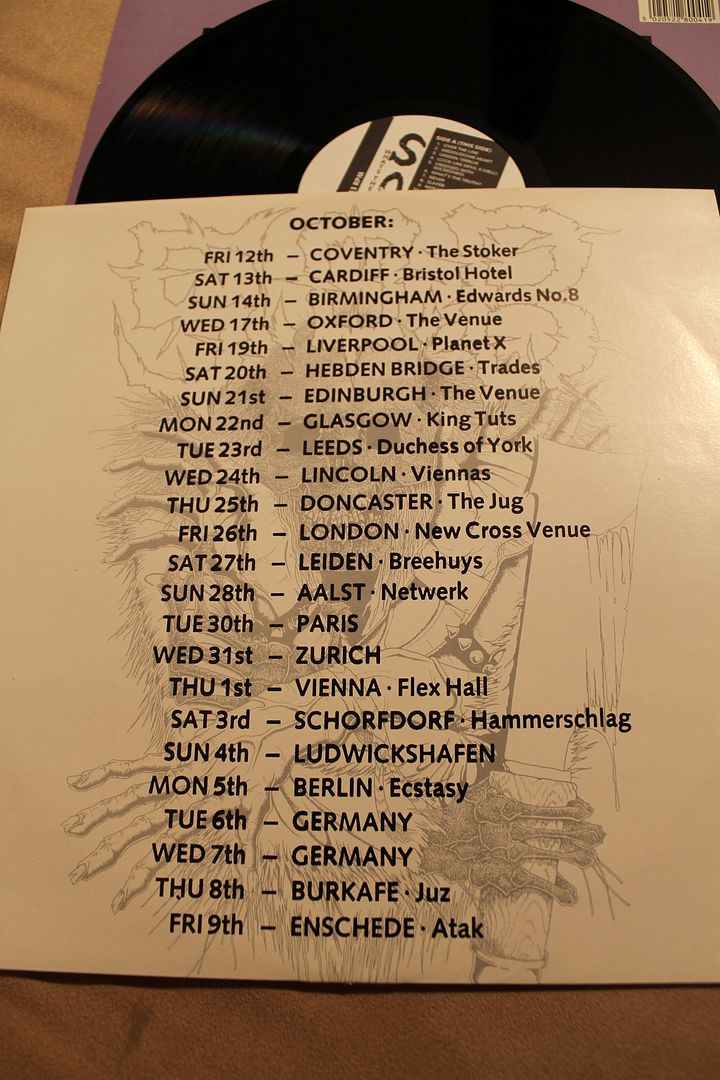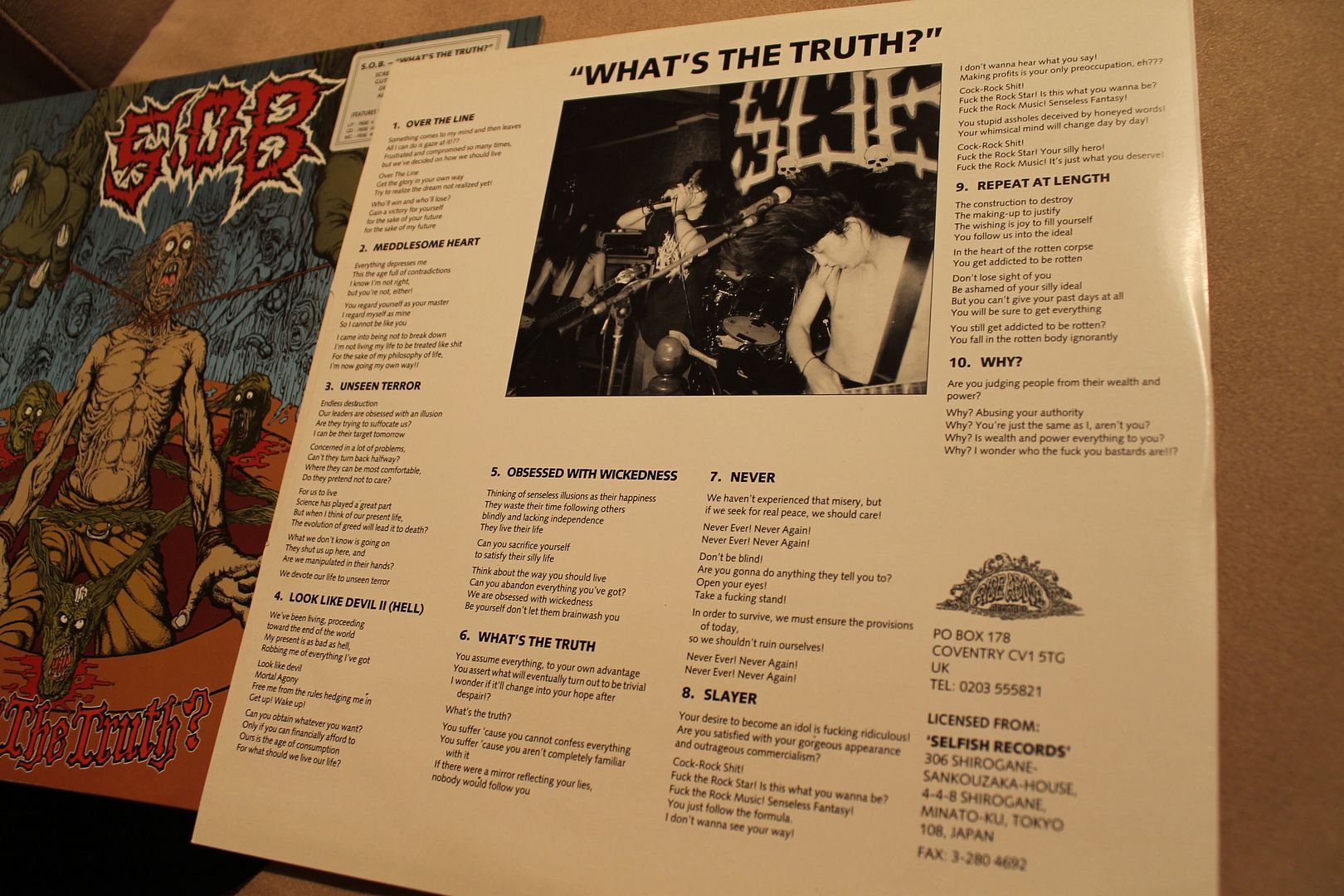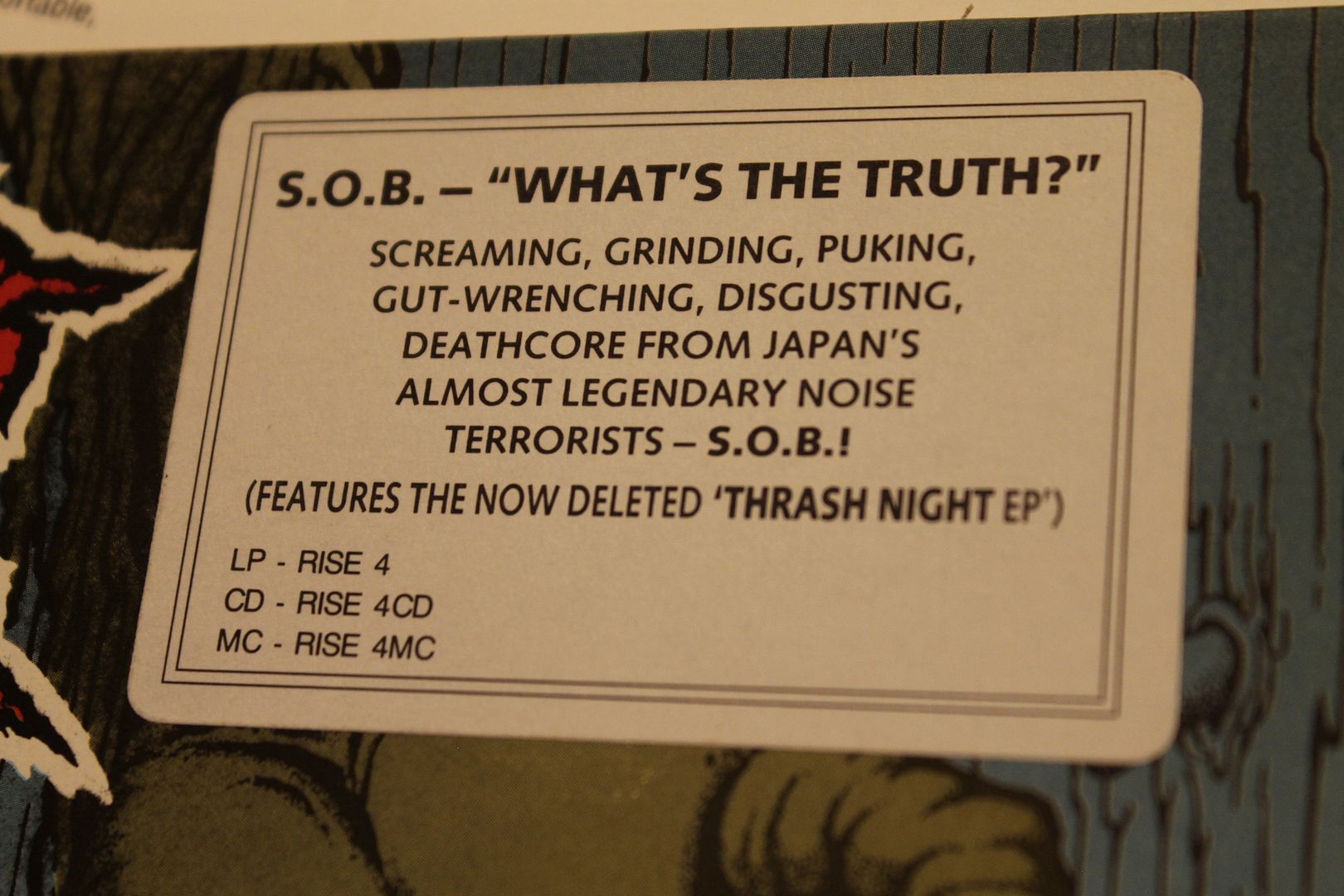 Worthy addition.