One of the best (and perhaps one of the most underrated) products of the 80's Boston Hardcore scene would have to be the "My Friend The Pit" 7" EP by Impact Unit. Secured recently in a modest eBay auction. Black vinyl. Crucial Response Records.
Such is legend, I doubt (or at least hope) that I don't really have to go into depth explaining the origins and story behind this band and record. Originally recorded in '83 as a demo and then released as this piece of vinyl six years later by the label. Dickie Barret of The Mighty Mighty Bosstones started his frontman career yelling and groaning for this band.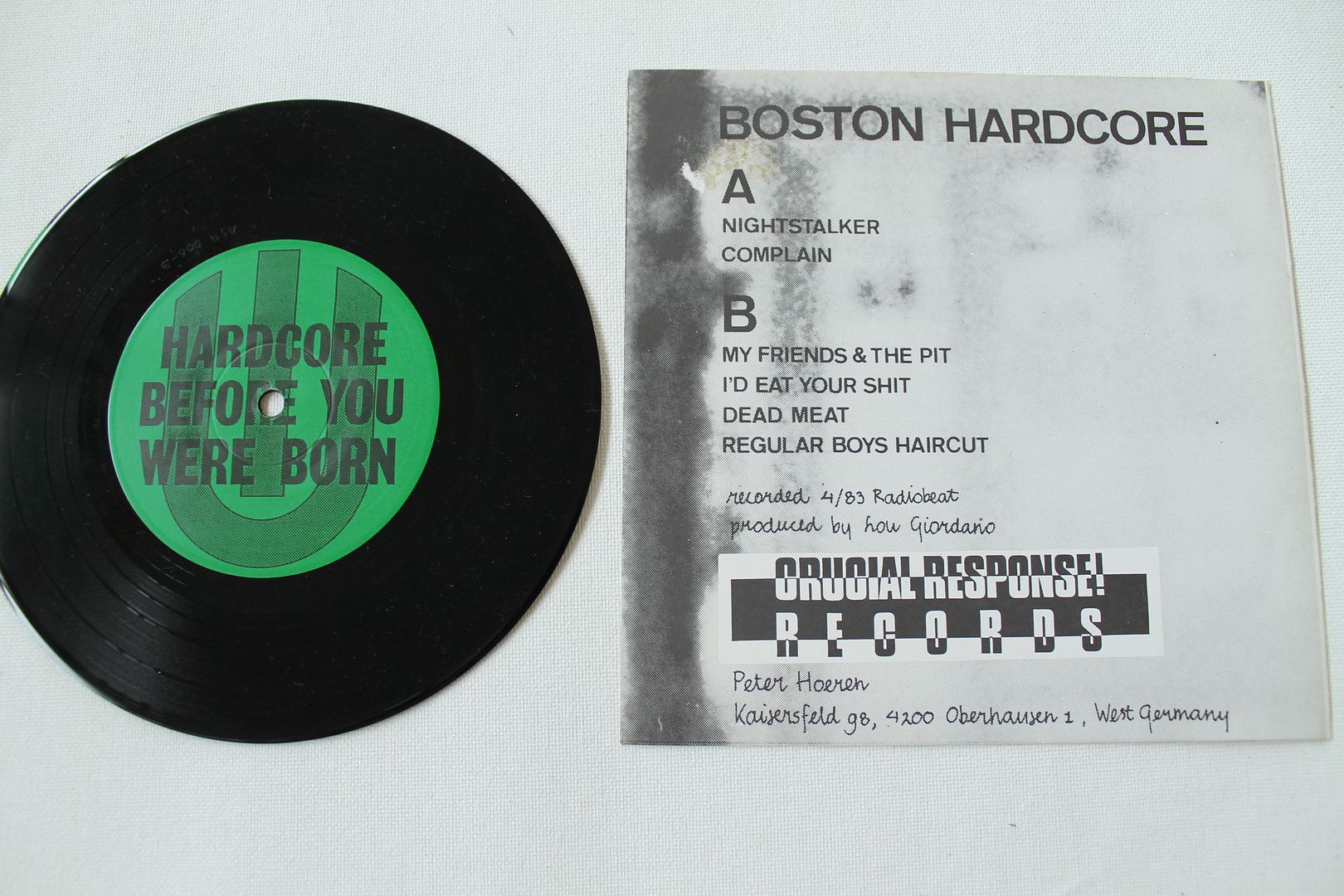 To me this is easily one the best records to come out of this era of Boston Hardcore. Heavily comparable to Negative FX with those short, sharp songs built around 1-2-1-2 beats and snappy snare fills, often when I sit and think about what I would consider the epitome of Boston Hardcore I think of this band. Seven no bullshit tracks of fun, catchy hardcore.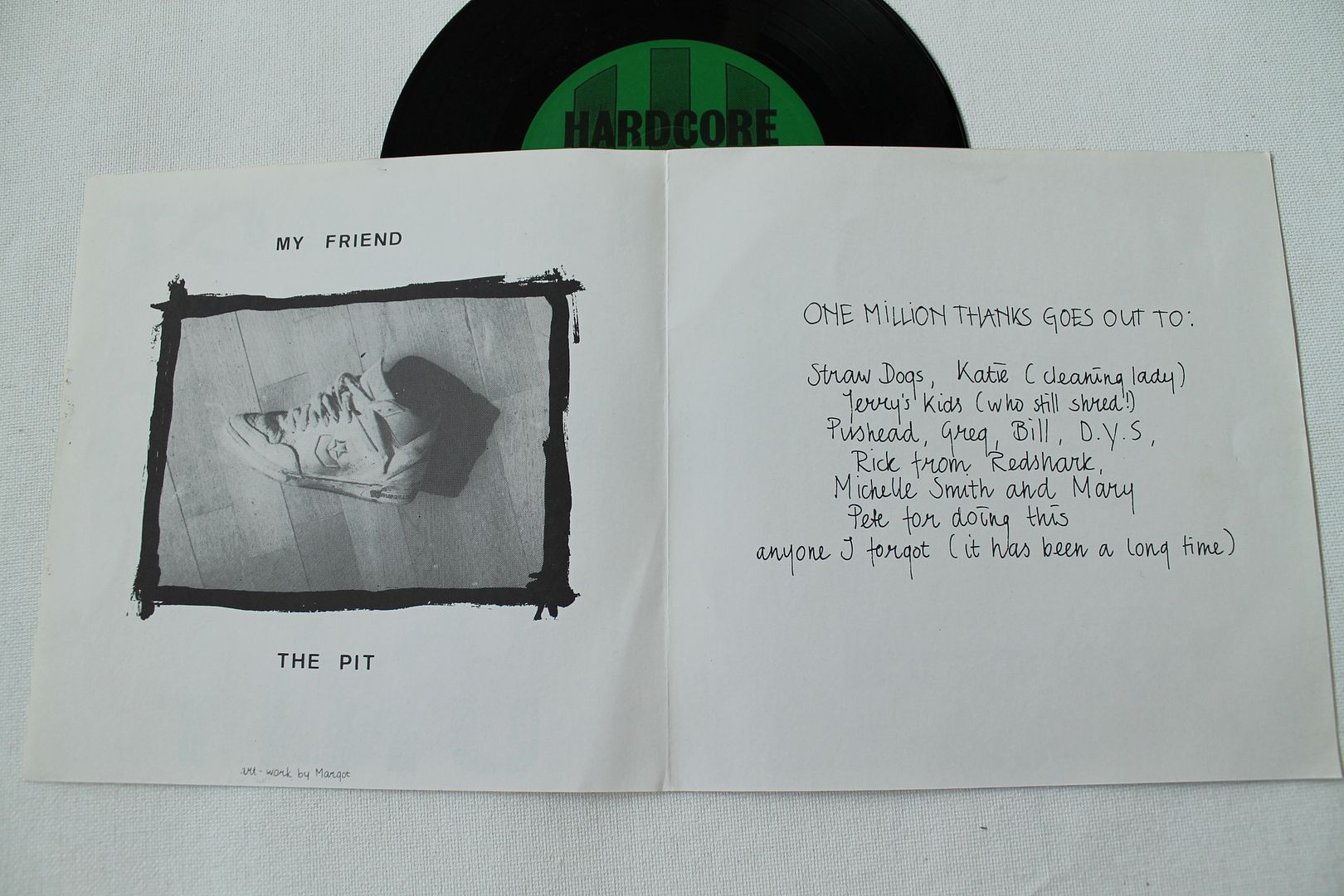 The Flex Hardcore Discography suggests that this has been pressed a number of times over the years, but officially this thing has seen one edition of 1000 copies. I will admit that it's possible that subsequent pressings were made as mine, apart from one little stain, is in near flawless condition for a record that should be 23 years old.