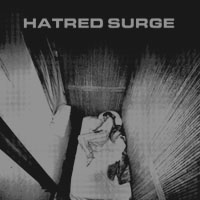 Also, I found a few new copies on eBay of the "Broken" collaboration 7" that Alex (Hatred Surge main man) recorded with Iron Lung. The first press copies of the record were extremely limited and sold out about a year ago at some Iron Lung shows if I remember correctly, hense most people missing out on them. Not sure how readily available these second press copies will be over the next few weeks (you can't buy it anywhere else other than on the Iron Lung/Extortion Californian tour at the moment, and these sparce few on eBay), but I suspect more will become available as time rolls by. I heard they will be available for mail order from the bands once the tour is over too.

One dude I found on the 'bay wants $50US for it. Keep in mind, this is only the new second press version, with the Hatred Surge cover, not a first press (which I could jusity paying $50 for, if I had that kind of money to throw around).

This seller charged me $4.20US for one of the three copies with the Iron Lung cover that he had. Yhew. Perhaps the different cover is the reason seller #1 is asking such a high amount, but I'm sorry, there's no way I'm paying such a crazy price for a brand new record.
So for now, if you're like me, and ultra hungry to get your hands on this record, for a reasonable price, this one link I've supplied here may be your only chance... for now anyway. Get at it.
(edit: all now sold out from the seller I linked here. unlucky.)