Coupla LP's that I have had for quite a while now, but y'know with all this back log, posting about certain things can take some time. First up, the new album from San Antonio's Bitter End, 'Guilty As Charged'. This is hideously underrated in my opinion. While every kid is hanging from the nuts of Cruel Hand and their new LP this year, this thing seems to have fallen by the wayside somewhat. It's a bit if a shame really. Lets not get too excited though, this is by no means anything mind blowing, it's just good, tough NYHC, and the bands best stuff yet. Well produced, chuggy, heavy.
I'm actually really into the art/layout of this release, to the point where I'm thinking it could quite possibly be my fave of 2010. There's nothing overly original or ground breaking about it, it's just done really well. Obviously, you've got Ramirez in shackles in black and white. It's eary, it works really well for me.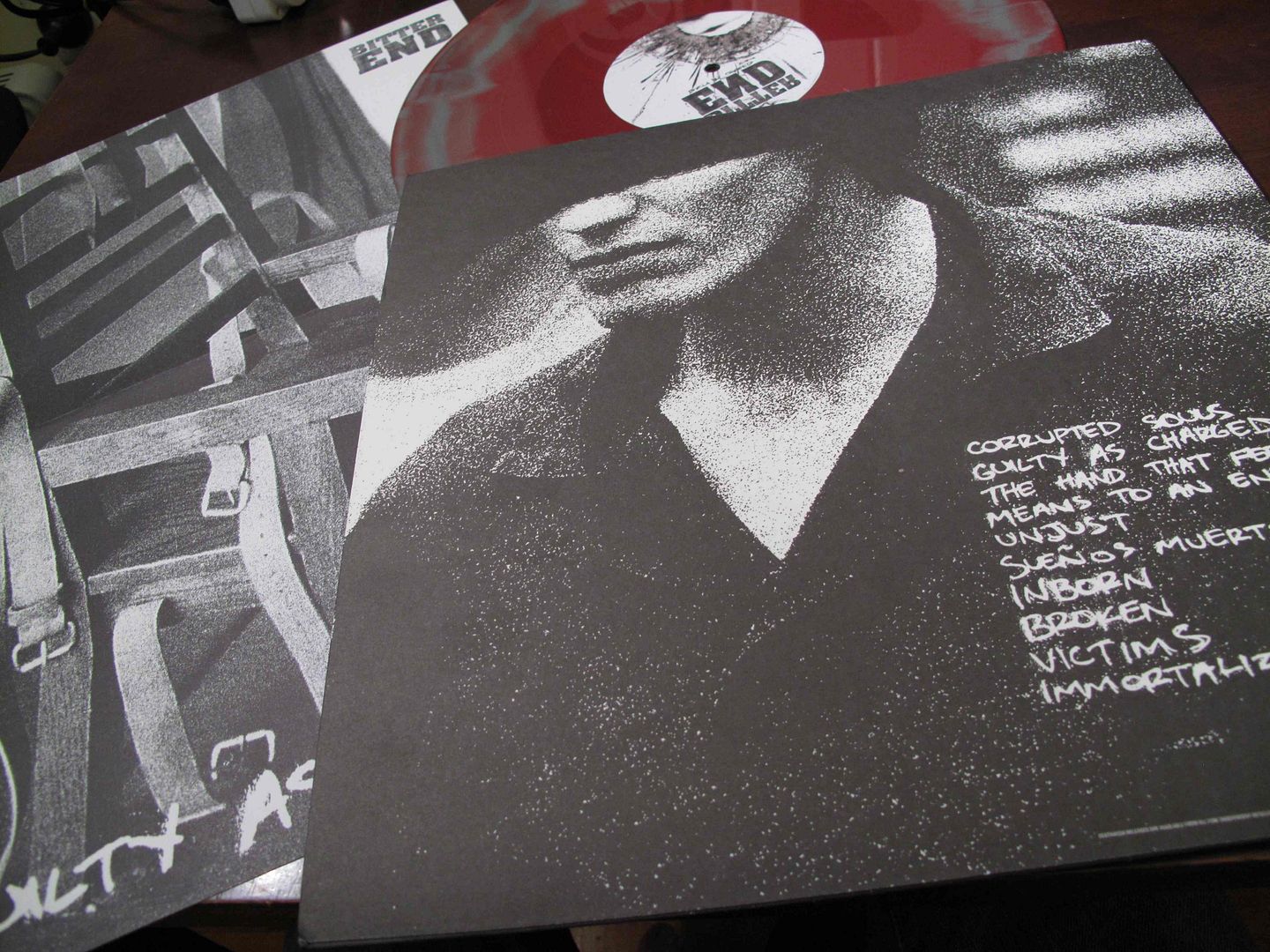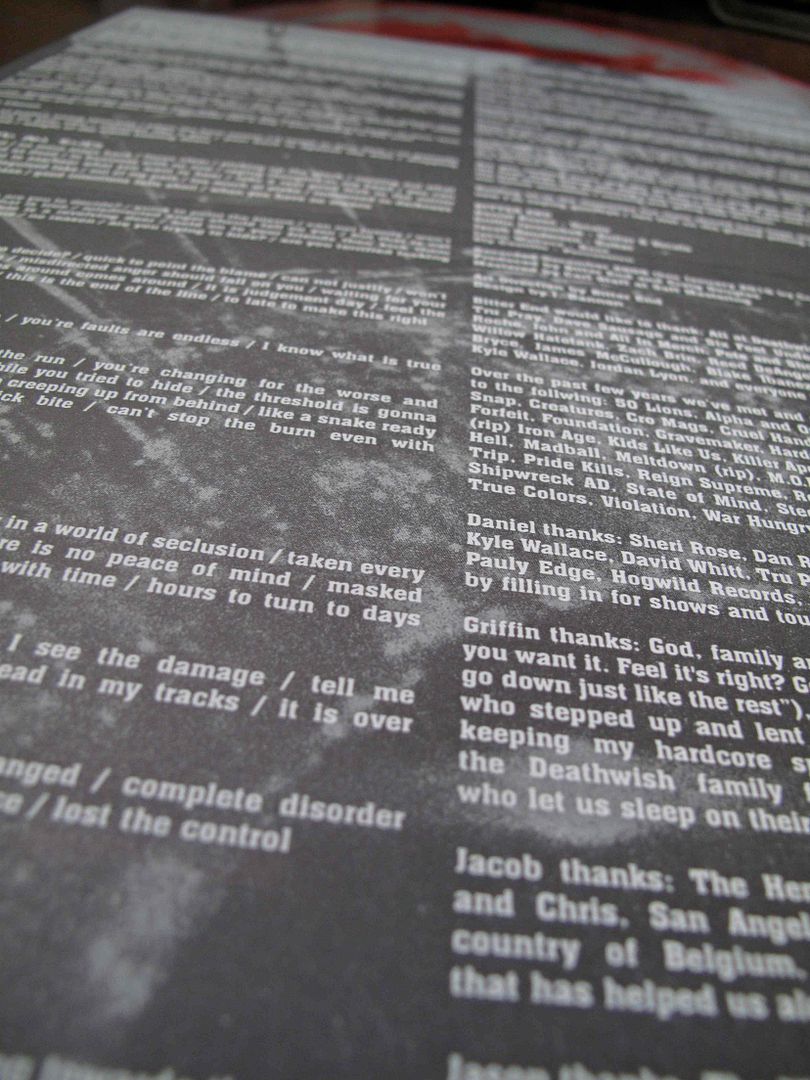 Deathwish Inc tells me that this
grey
and
maroon
mix of 300 copies. Happy with that.
And the latest Maximum Penalty LP, 'Life And Times'. Maybe I should have looked into this band a little more before I went and bought this album. I mean it's not bad at all, these guys play well written, hooky, mid 90's influenced NYHC, it just gets a little too hooky for me, and a little too cheese ball with some of the lyrics and the odd singing here and there.
Reaper Records.
Gold
and white split wax of 800. Maybe I should just give these guys a little more time, maybe then I'll come around. That terrible singing drives me nuts though.