This be here the number one Australian LP of this year. 'I: A Turn For The Worse' by Canberra's I Exist. Initially Common Bond/Resist Records released this on CD only, which made me a little nervous, I have trouble taking non wax releases seriously (fuck wit right?), but Craig at
Midnight Funeral Records
has come to the rescue with this brilliant package.
Black vinyl of 152 with a hand screened cover. Originally when Craig announced that he was doing this record he stated that he was planning to use different artwork. For whatever reason between then and now he decided to use the original art from the CD by non other than Glenn Smith. Couldn't have made a better choice I don't think.
I wasn't a big fan of this bands first 7". It wasn't bad, but to me, for this style they're getting at, it just wasn't HEAVY enough. If you're not familiar, I guess you could say that these guys make a good effort at a sludgy style of hardcore/metal akin to bands like Crowbar/Iron Monkey etc. I know that Aaron, the bands main man listens to all of that kind of stuff too. Where that first 7" failed, this LP pretty much fills in all of the gaps. And I think you can pretty much thank Jason PC's amazing production/mix for that. Alot of the song structures I feel still revolve a little too heavily around basic hardcore builds and ideas, but they're all certainly better than the older stuff. I hope that this progression continues with the new material and it ends up being a collection of like four 7 minute doom songs or something haha.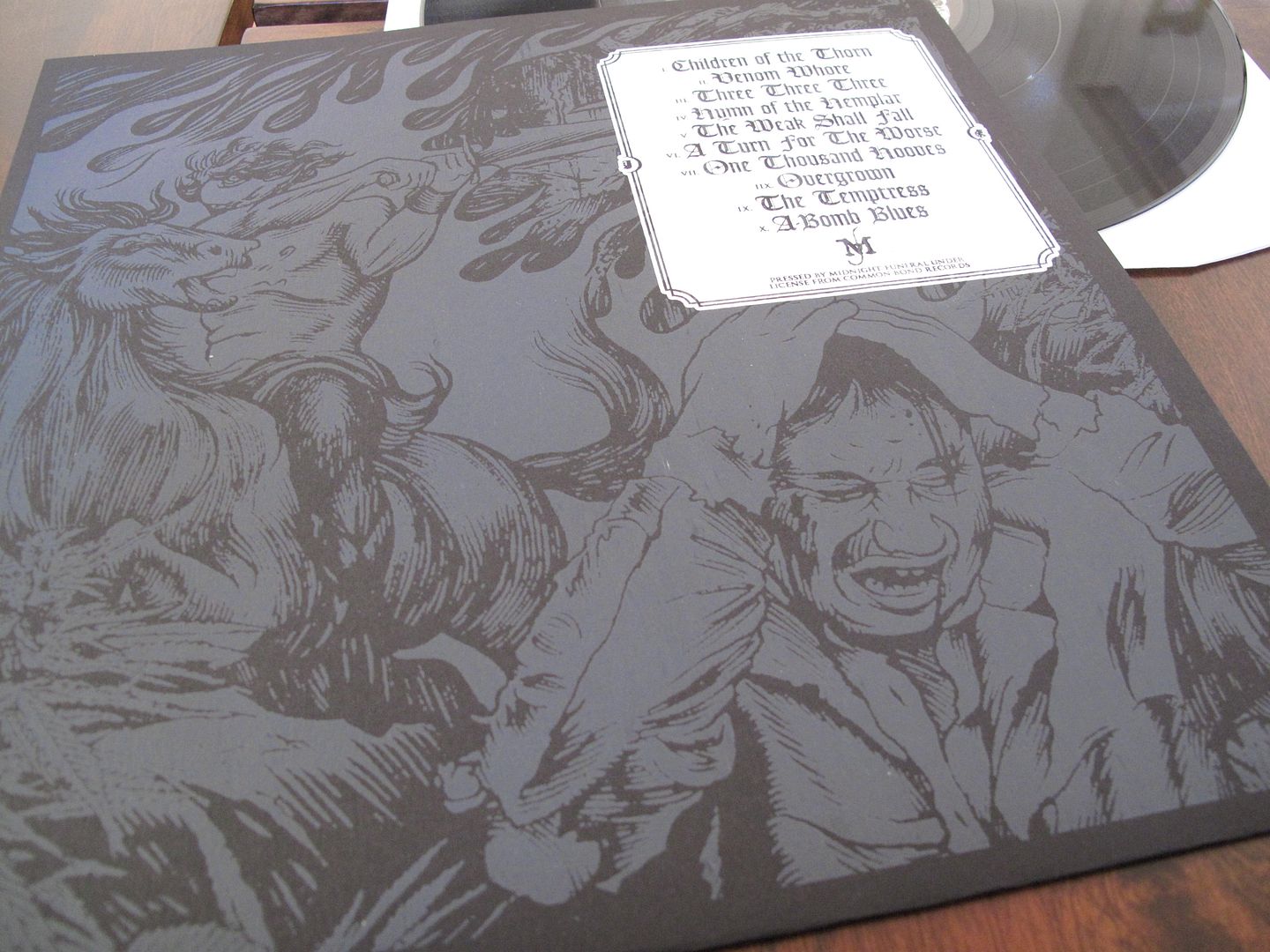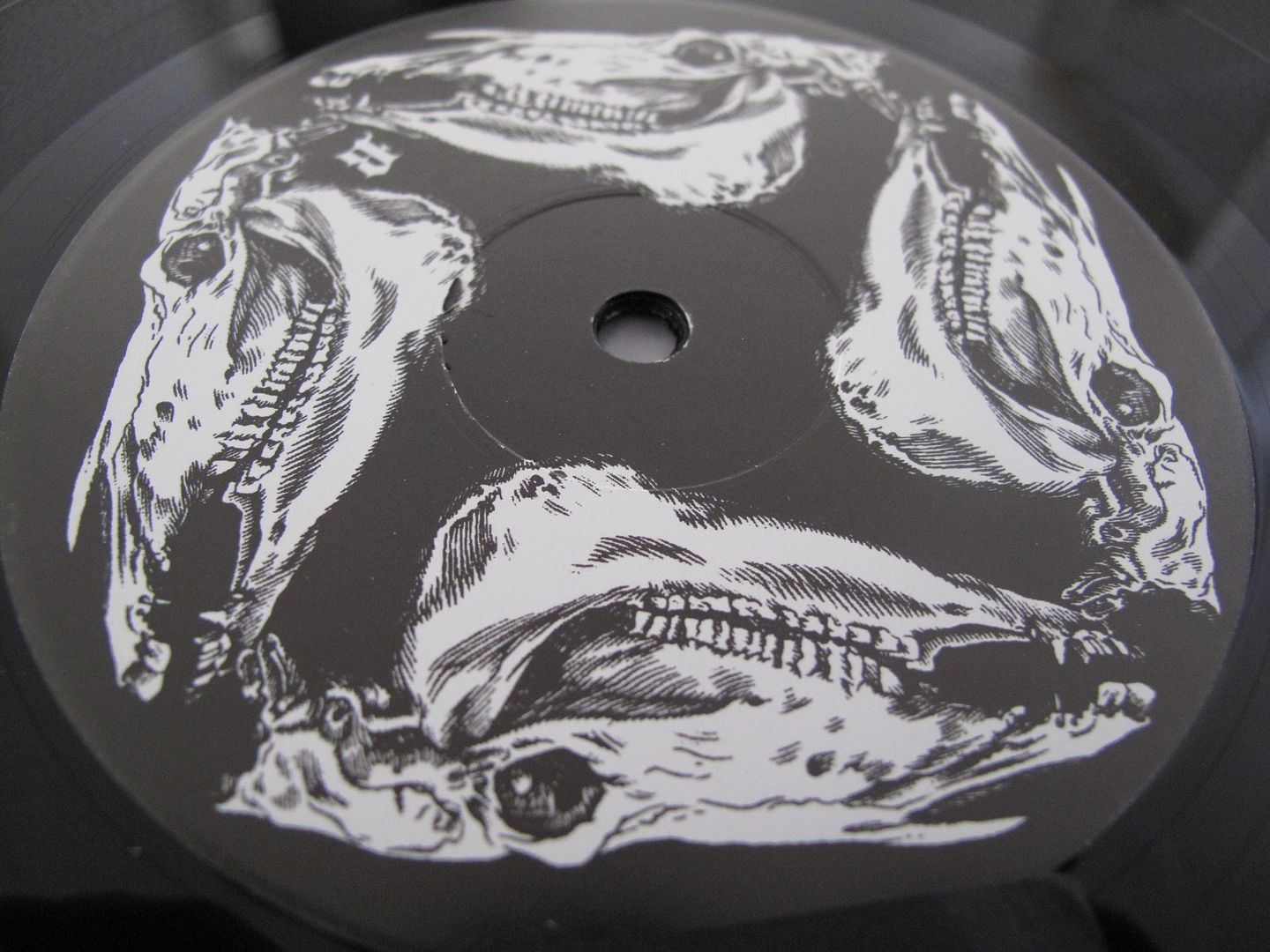 Aaannndd here's a test press of the LP. Call me lucky, but Craig randomly inserted a few of these into various mail outs. I guess I scored then huh? Same sleeve, but with a gold logo header to differentiate.
And gold printed back panel too. Clean.
Numbered. Duh.
Easily in my top ten for this year, and deservedly my number one Australian record of 2010. I doubt that it will be topped at this stage, if it does, I will be really surprised. Craig has the pre orders up now for the 2nd press on red wax of 100 copies. Get over there. I wasn't going to order it originally, but now that I have a test press, I may just have to, to complete the collection.