A mate of mine recently gave me this 7", the "Freya" single by The Sword. Now this isn't a record that I would ever make an active pursuit of, but the lead track is a ripper and I was happy to take this off of Dan's hands. Thanks pal. He told me that he hated the band anyway.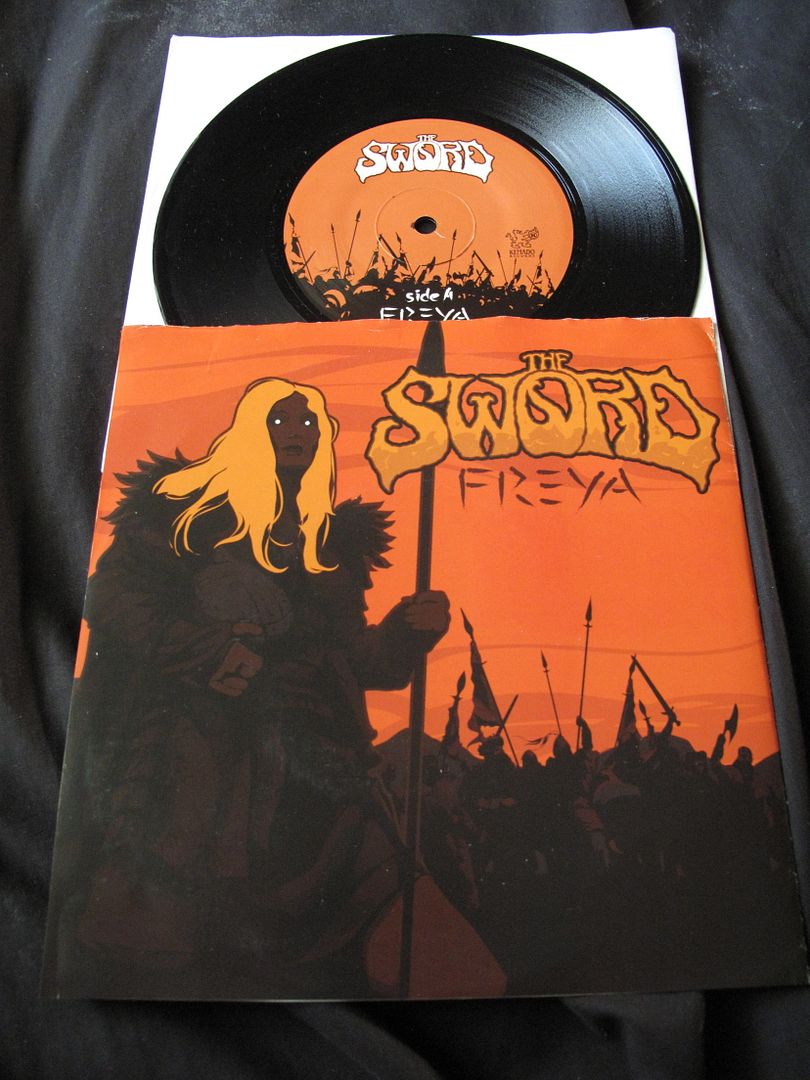 Totally what you would expect from these guys; a thrash/stoner crossover masterpiece, this is the lead track taken from their LP "Age Of Winters". Definitely one of their best songs at any rate. Black vinyl, Kemado Records.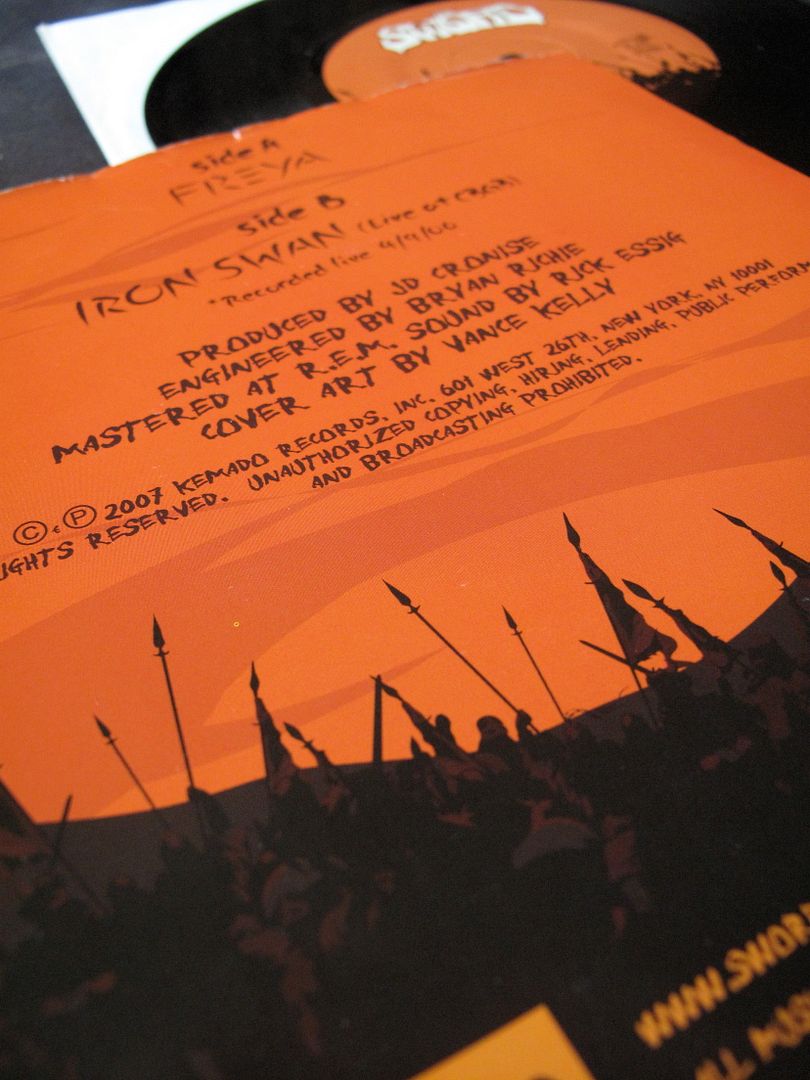 I really don't understand the point in hand numbering 1000 copies, but it's done, so there you go. Number 393 of 1000.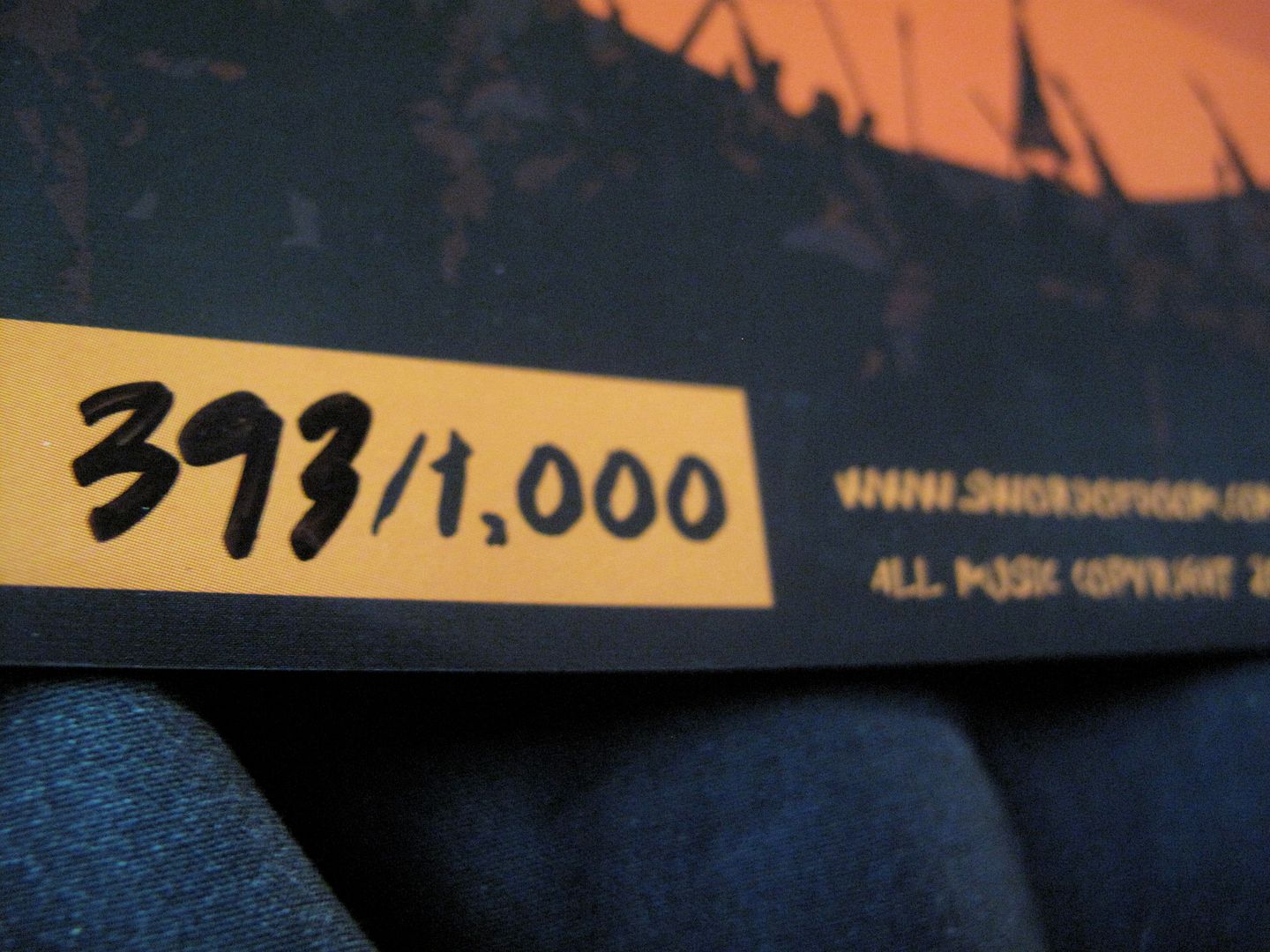 The B side is a live version of the track "Iron Swan" also taken from "Age Of Winters", recorded in 2006.