Two new grabs for me, both of the EP's by Sweden's U.X. Vileheads. These guys play a great take on 80's USHC, doing it better than alot of current American acts. Strong influences from certain DC stalwarts, as well as the snottier Boston crew. First is their debut s/t 7" from 2009 (I think). Black vinyl, Deranged Records.
And second, their latest offering, the "Catch 22" EP. A better recording, hookier anthems, and just a generally fantastic record. This made my best of list from last year. Again, black vinyl, but pressed by Sorry State Records.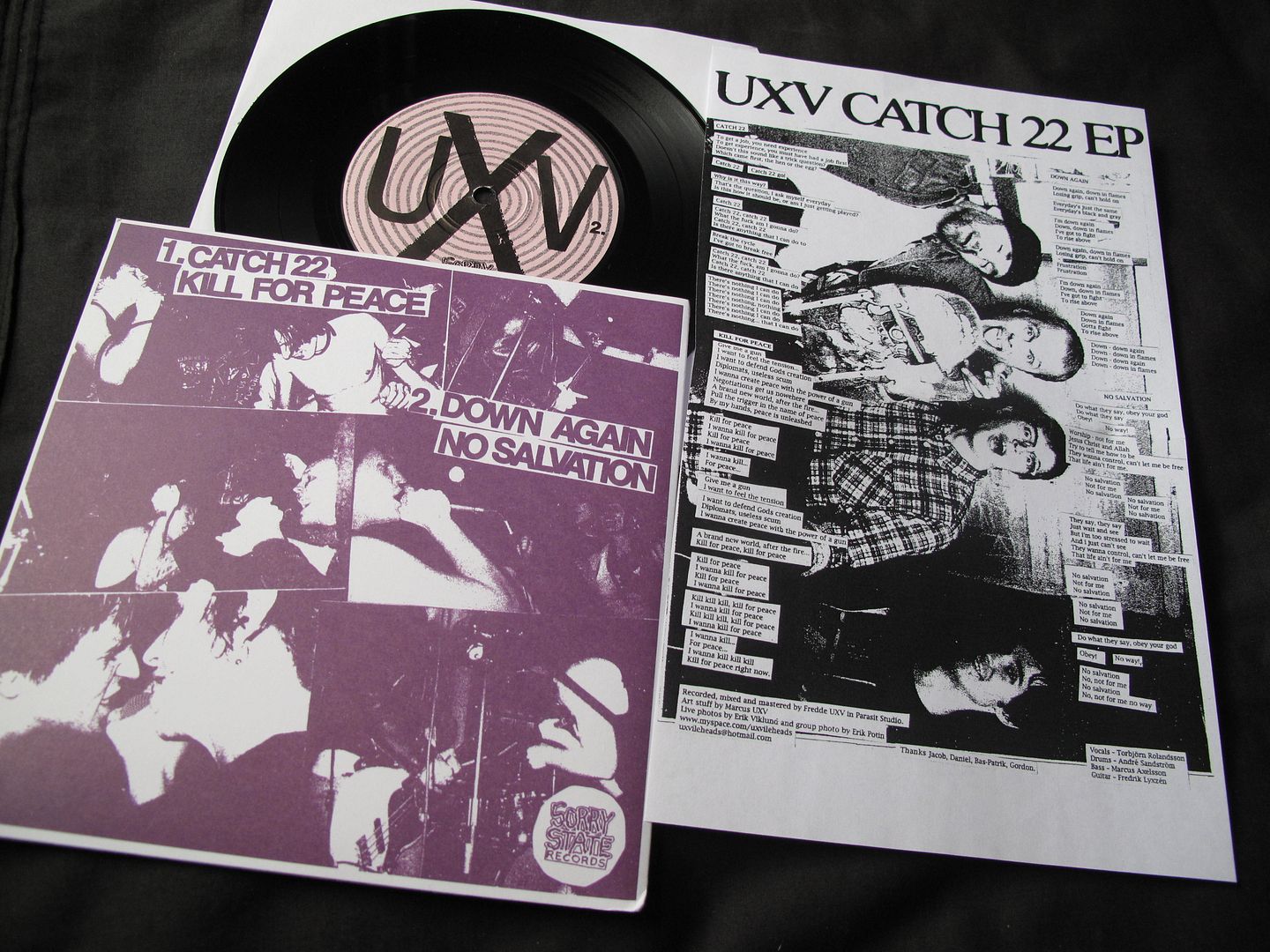 Thinking about what makes certain Euro bands so great, I think that alot of it has to do with the singers accent. The twangs and the slurs that alot of them use ring true to so many 80's USHC bands. I think two other recent Euro bands that utilised this to their advantage so well are Justice and Dead Stop. Tell me I'm wrong.