Dishammer, from Spain play an amazing blend of metal and crust akin to something like Motorhead and Venom mixed with Discharge. I don't listen to a huge amount of crust driven stuff like this, but this band fucking rules. A friend of mine turned me onto them last year. This is their discography cassette with tracks from their LP "Vintage Addiction", their MLP, "Under The Sign Of D-Beat Mark" and their split EP with Warwolves. I've been after the bands LP for a good five or six months now, they pressed it in 2006, and these days it sells for excess of $50-$60. I've been yet to land one for myself, so until then this tape will have to do.
Released by Kandor Mosh Distro, hand numbered 119 of 200.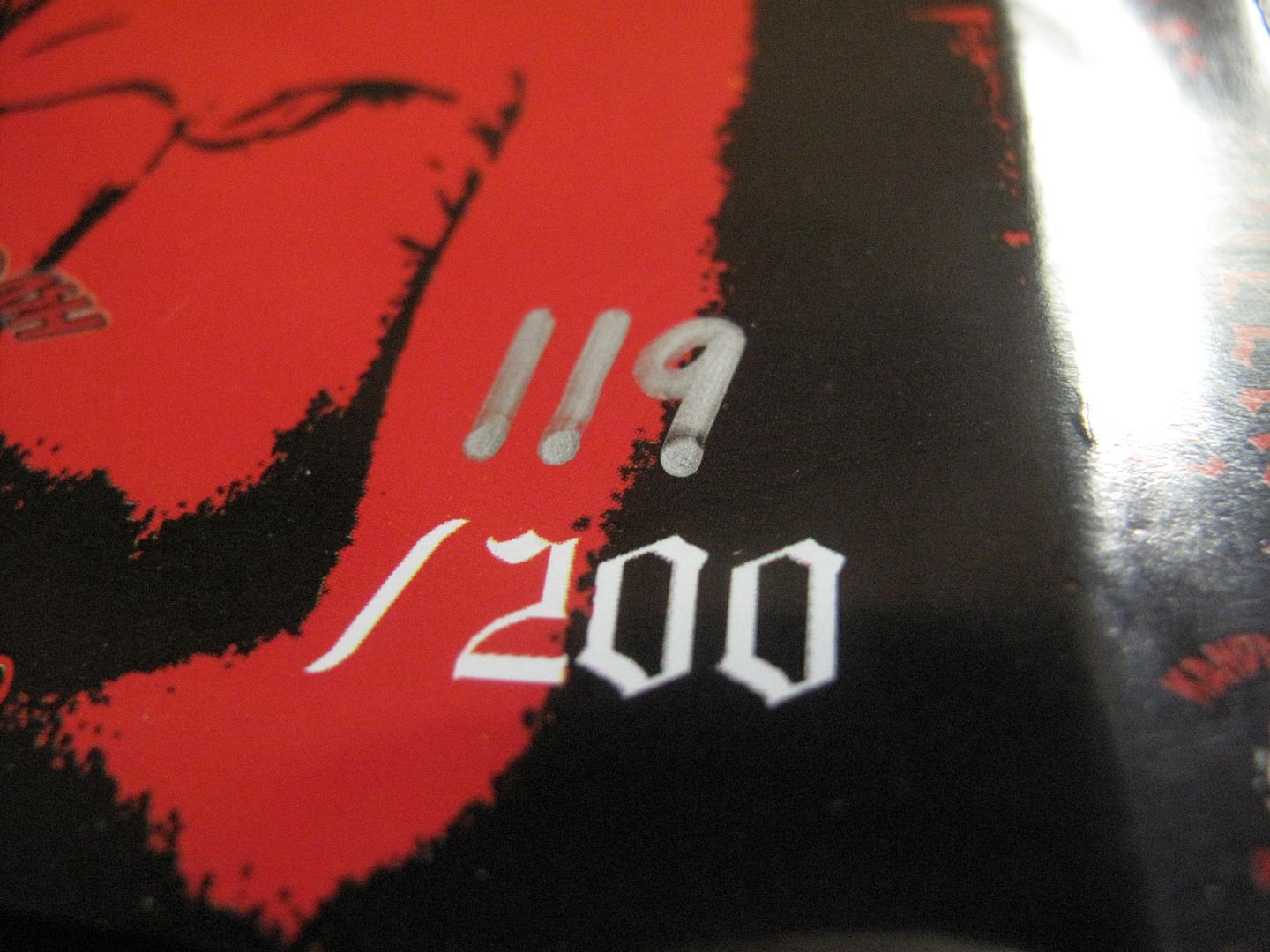 I can't rave on enough about this band. legit thrash/crusty metal. Raspy vocals, predominately d-beat structures, scummy guitar tone. My new favourite Spanish band haha.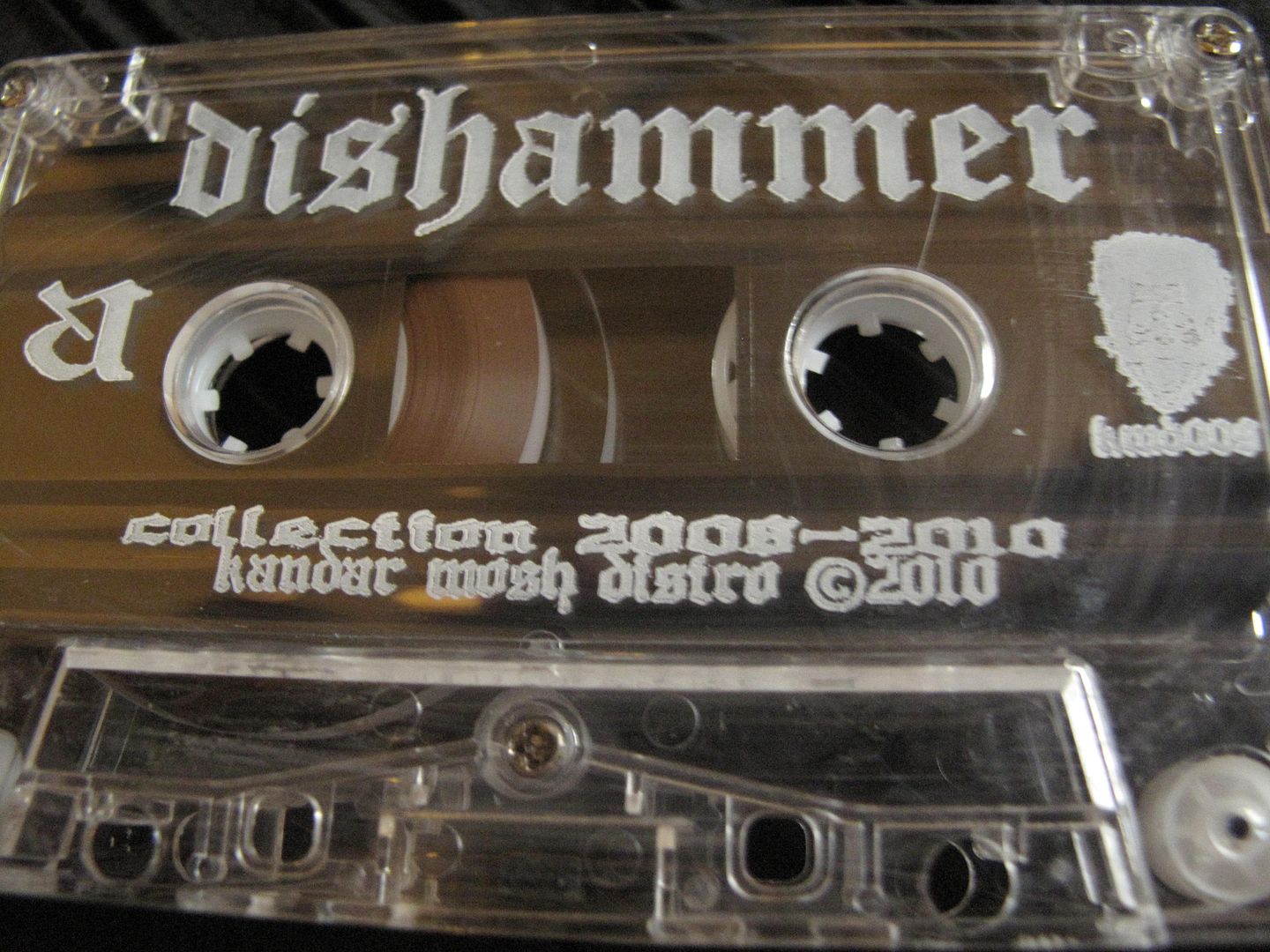 Pro dubbed tape.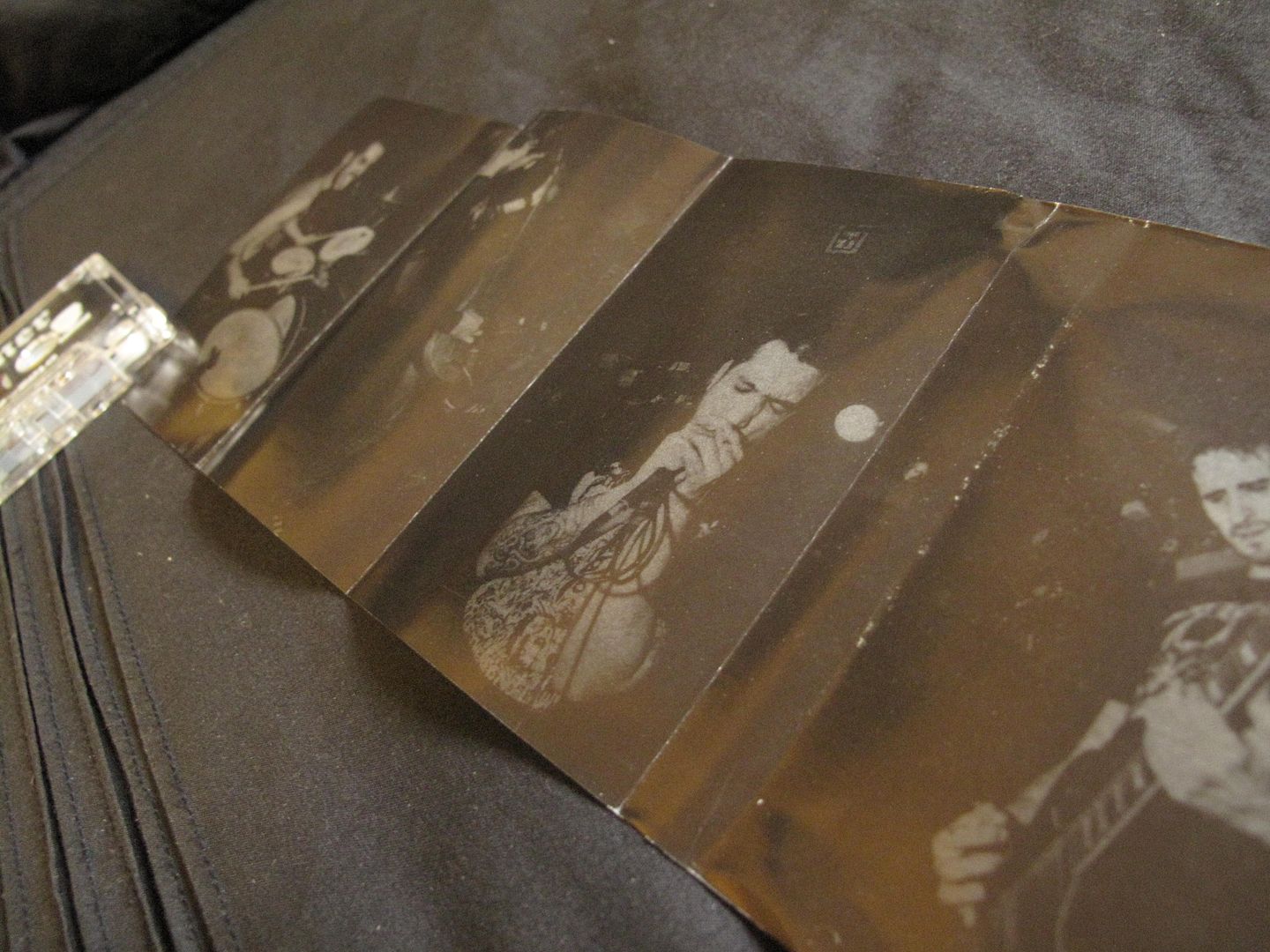 Someone sell me their "Vintage Addiction" LP.