Couple quickie 7"s with 'mysterious guy hardcore' connotations, first is this Death Squad s/t 7" on white wax of 500. This is an early(ish) Youth Attack release. These guys certainly use elements of what is popular now with this sound; stark later Black Flag comparisons, but they also manage to utilize some crusty, anarcho/scando influnces too. As far as I know, this is the only proper release that they did. It's not bad, not amazing either.
Bought mainly for two reasons: the Youth Attack association, I'm always wiling to give stuff on this label a try, even though so much of it seems to be utter dribble, there have been some doozies over the last 18 months. And I've taken a warming to this 'edgy' Nazi rip off artwork. It works well.
More obscure stuff in the Mentally Challenged 7", 'Doctors Lawyers Cops & Priests'. Black wax and self released as far as I can see. From what I can tell this is the work of Chris Corry AKA Mind Eraser guitarist/song writer with some help from a rotating roster of drummers including Justin from Mind Eraser too.
It's weird, messy, noise punk with elements of drone and industrial. Heaps of feedback, heaps of reverb. It certainly takes some patience to adapt to (well, it did on my part anyway), but with time, one can find some enjoyment in these three songs. For me, it really depends on my mood. I find this more palatable to listen to than the bands demo tape that I got a couple years ago.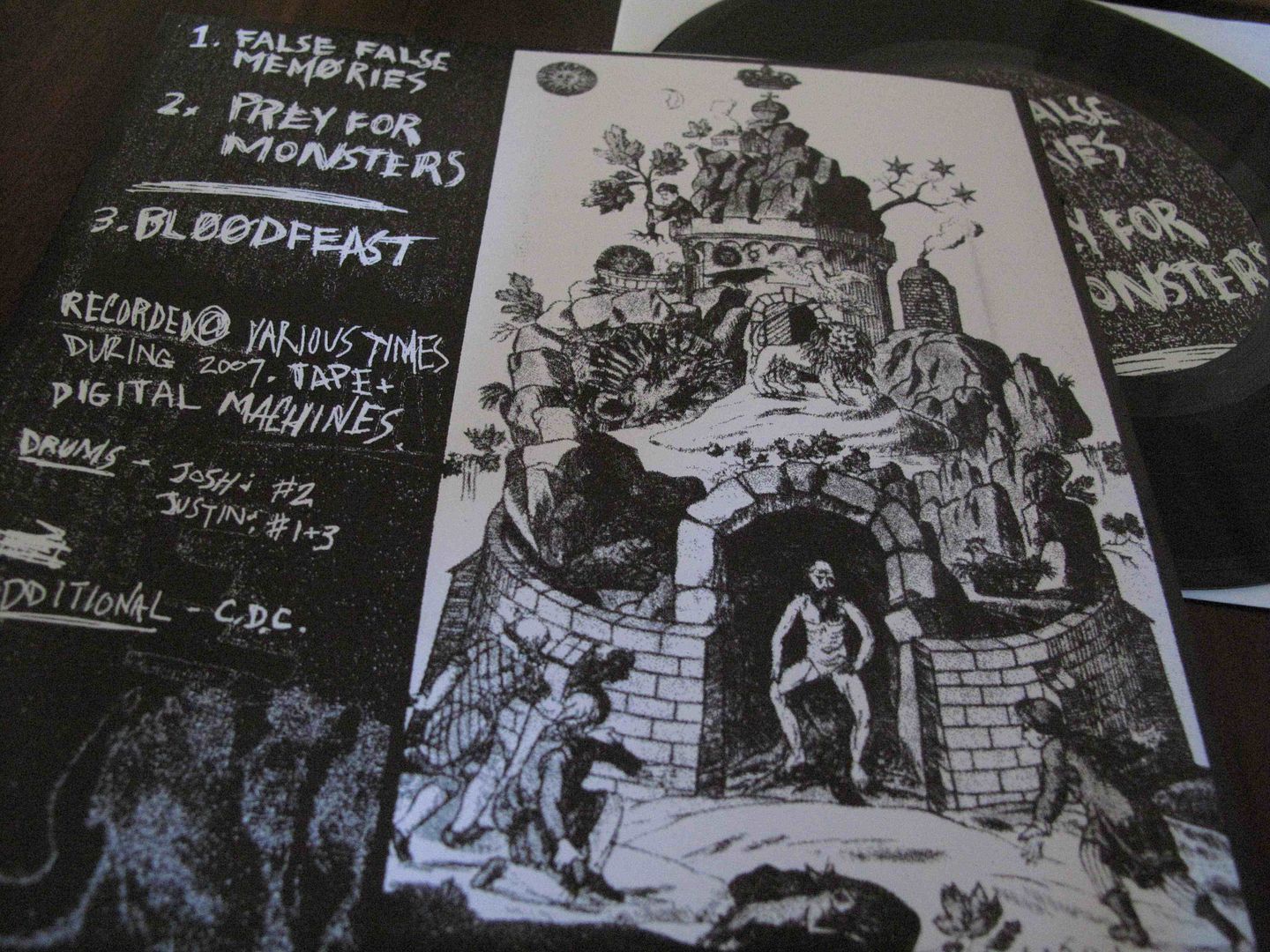 Great artwork too, one of the main reasons that I grabbed it actually.