I bought this Crime Desire "ID Music For The Supergo" LP from a mate recently. Life's A Rape Records put this out a few years back, and since then the band have put forth a few other releases. Having heard those later releases, but not having heard this at all, I felt reasonably comfortable that I'd be able to get into this LP (the bands latest 7" is pretty fucking good, rough, messy hardcore), but that's not really the case here. From what I can tell, this is the bands first album, and obviously at some point between this LP, and later material, they've made a conscious decision to make a vastly different sound... this is just weird, sloppy, hipster garbage. I can't really explain it. I just know that it's not my thing at all. Cool packaging though. Black wax.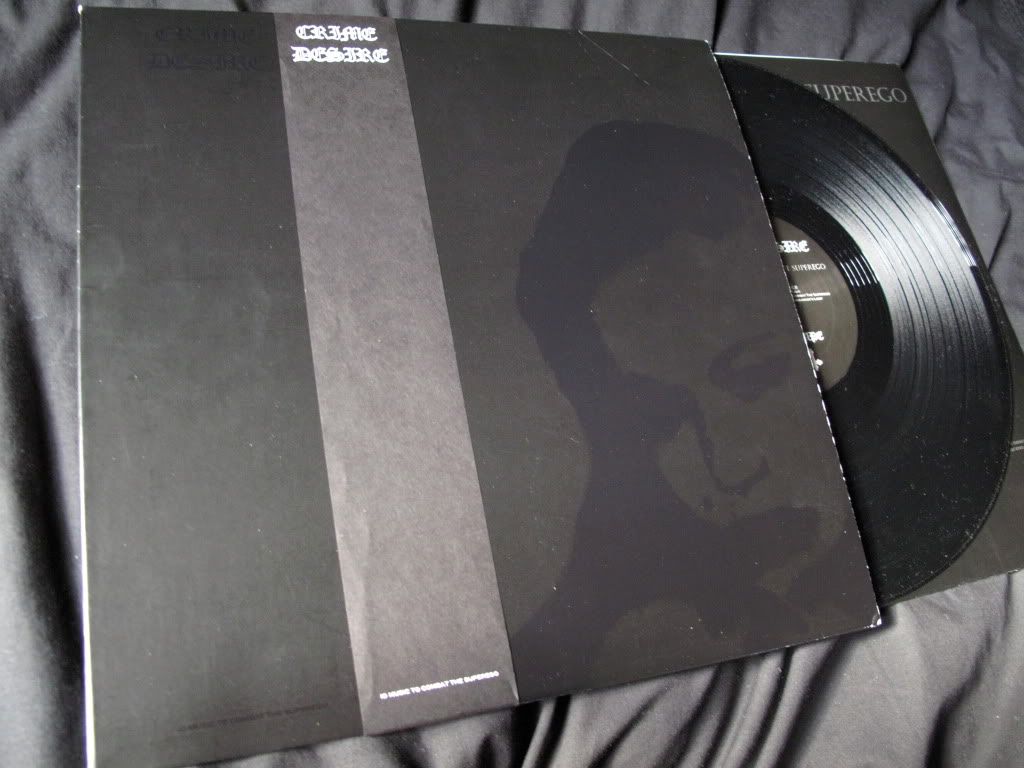 Black sleeve, with clear embossing. A matte obi strip with white printing.
Inner dust sleeve/liner notes.
More embossing on the back.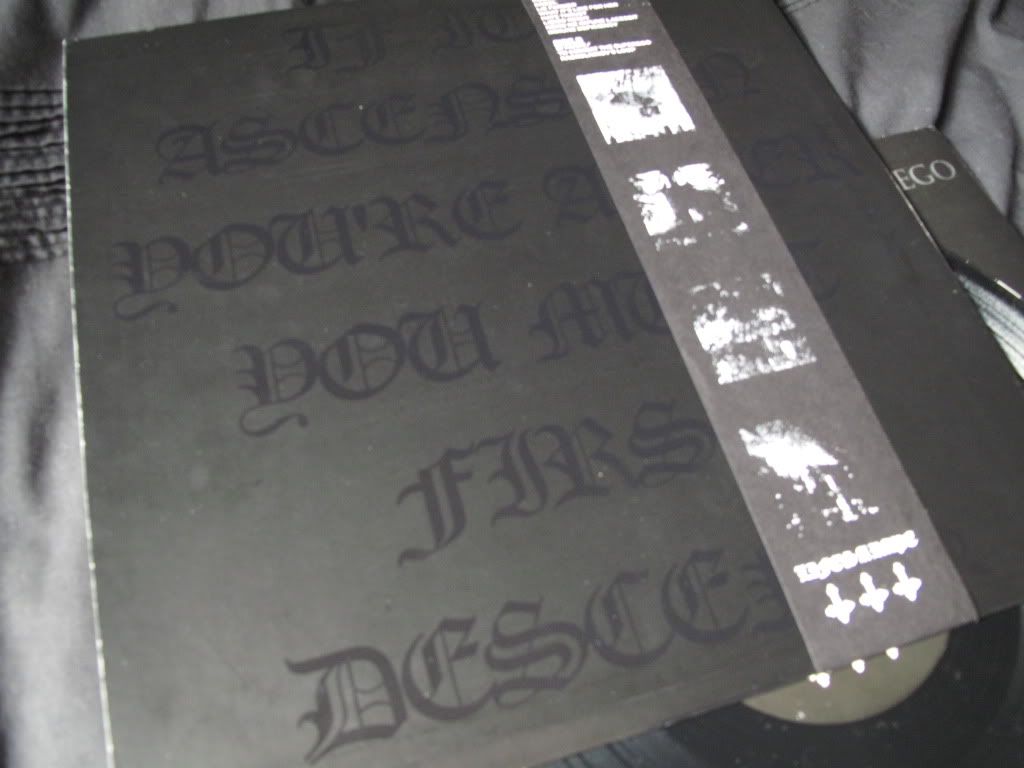 I encourage people to check this band out, despite what I've said. It certainly may just be your cup of tea, obviously, it's not mine. Their later stuff though... phwoar, amazing.