I bought this Integrity 7" off my friend a few weeks back. It's the Septic Death covers 7" single that they did. I'm no Integrity nerd, so I have no real idea about the rarity/collectibility of this thing. I paid something like $10 for it. Black wax. Victory Records. Someone tell me the story.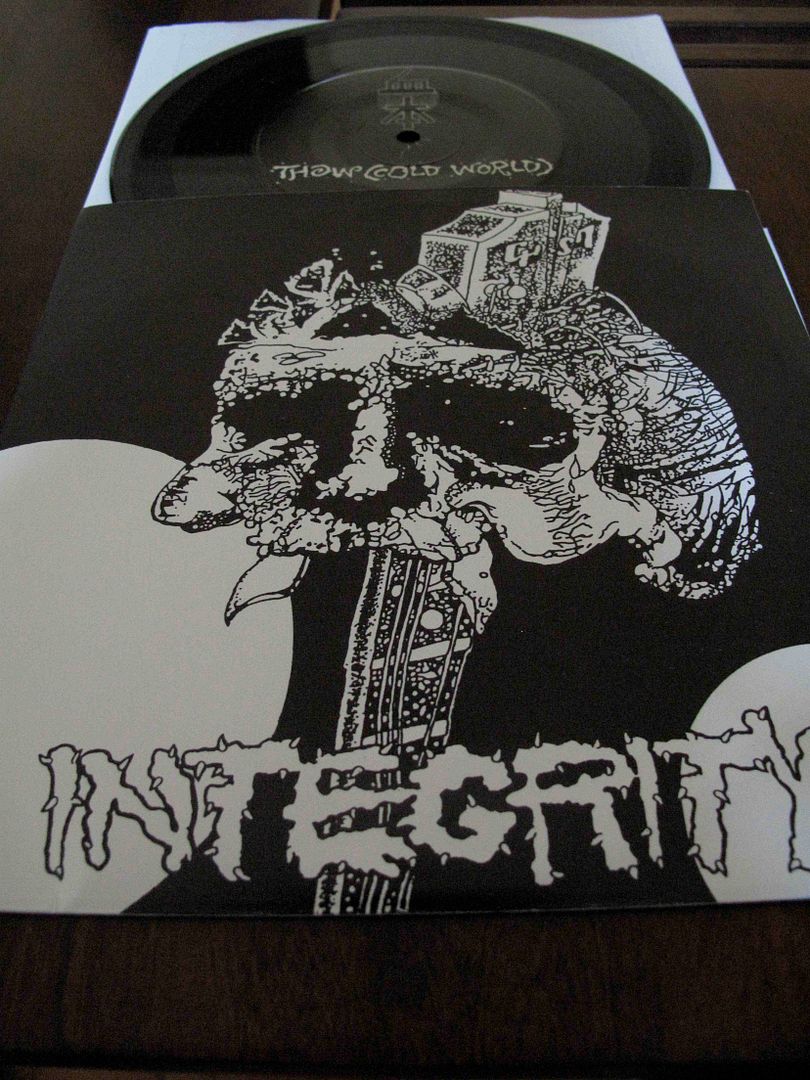 And the new Insurgents 7", 'Fad Cash'. Issue #35 of Distort zine. Raw as fuck early USHC worship ala Void, United Mutation and other similar Washington upstarts. I really liked this bands first 7", and this isn't at all a bad release either, I am having just a little trouble getting into it as much. It's rougher, faster, and Wes sounds alot more pissed off than he has in the past, but that's not why I don't think. To be honest, I think it's because Wes is a fucking jerk, and he's been more than a little rude to me and friends of mine more than once in the last couple of years. Haha whatever. Internet beef starts now.
I actually have two copies of this record now, so if anyone out there wants to arrange a trade or sale, I'd be more than willing. This baby is bound to fetch good bucks down the track.