Along with a small handful of other early/mid 90's more mainstream metal bands, Fear Factory were a big part of my regular listening routine for a large portion of my mid teens. More accurately, this album, their debut "Soul Of A New Machine" occupied a large portion of my daily listening schedule for a long time. I dare say that this album was most likely my first ever foray into any kind of heavy music remotely related to death metal. I recently acquired a vinyl press of this album, released by Roadrunner Records back in 1991. It's never seen a reissue since and hence isn't the cheapest buy on eBay, though I have seen it go for more than what I paid in the recent past. Like a lot of those 1990's Roadrunner vinyl releases this was pressed on black vinyl with a somewhat shifty, thin piece of plastic and a relatively low quality sleeve.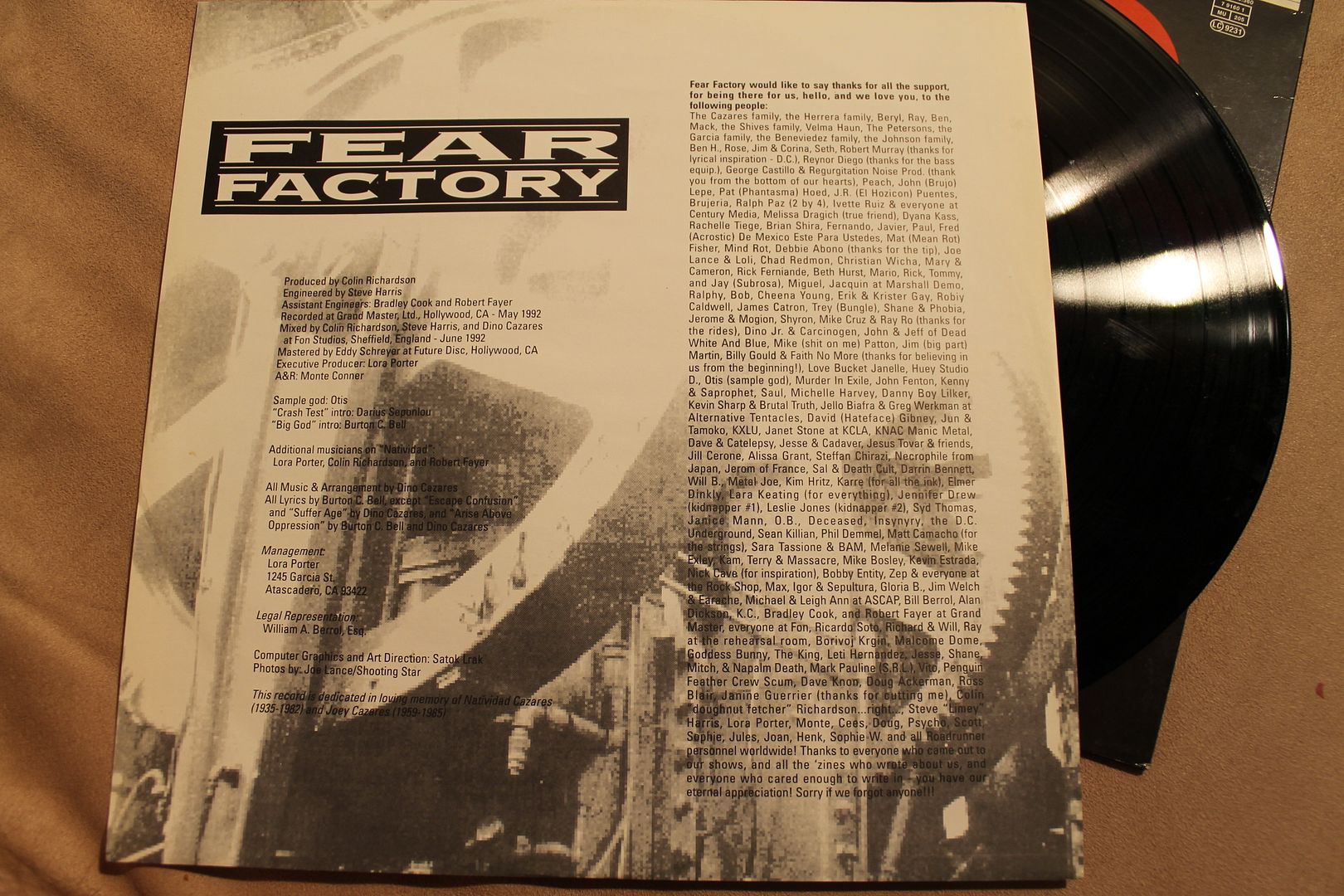 Regardless of Burt's often irritating 'clean' vocal bits, and where he, Dino and co. decided to take the band with later albums, every song on this LP is a brilliant display of relentless, crushing industrial influenced death metal. They were often described as a splice of mid era Napalm Death and Godflesh during this period and you can't really deny some similarities. For one, Burt sounded remarkably close to Barney Greenway during this era, and a heap of the electronic, mechanic sounds that they utilised were comparable to a pile of that good early Godflesh stuff. FF certainly cemented to an extent their own kind of sound though with that precise, triggered double kick that Raymond Herrera originally pioneered, a sound that they've continued to use throughout their career, numerous break ups and personnel shifts.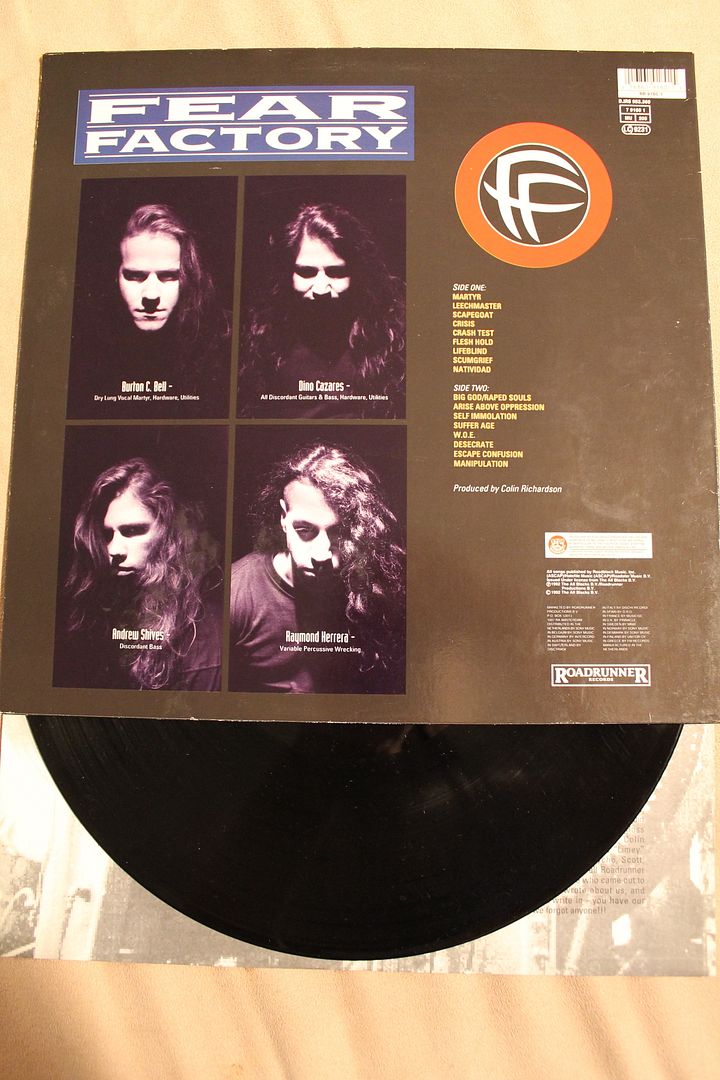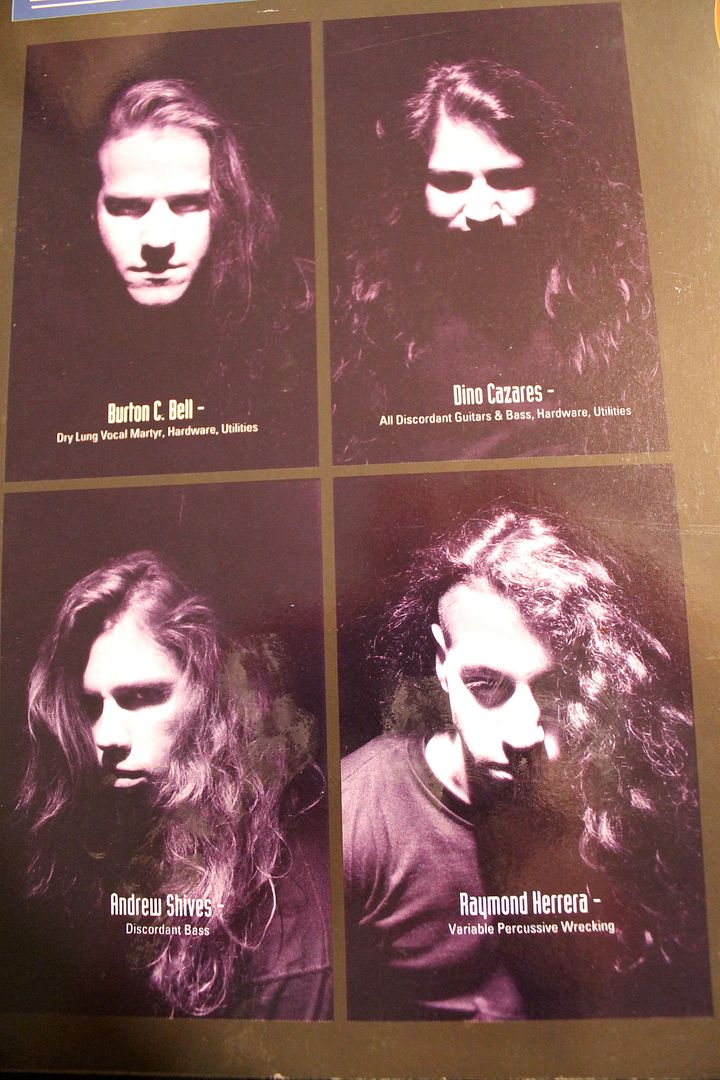 I haven't paid any kind of genuine attention to this band since "Obsolete" and I don't plan to soon, but this is a record that I've been meaning to add to my collection for quite a while. Massively underrated on a larger scale, to me this album was certainly the band at their peak and I really wish that they continued in this direction.