Sometimes I wish I was straight edge, and that I had the chance to see this band live, just so I could sing along to 'Sentenced'. I speak of the demo, "Boston Straight Edge" by No Tolerance. This came out a few years ago, at the time I had the chance to buy it in the Painkiller webstore, but like the
Bad Choice demo
, for some unknown reason I passed it up. It was virtually an immediate regret, and I've since spent the past couple of years keeping an eye out for this cassette. It was subsequently issued last year as a 7", a record that I managed to
get my hands on
, but this tape has stood strong as a definite want on my trade list. My number came up a few weeks ago in the way of en eBay auction.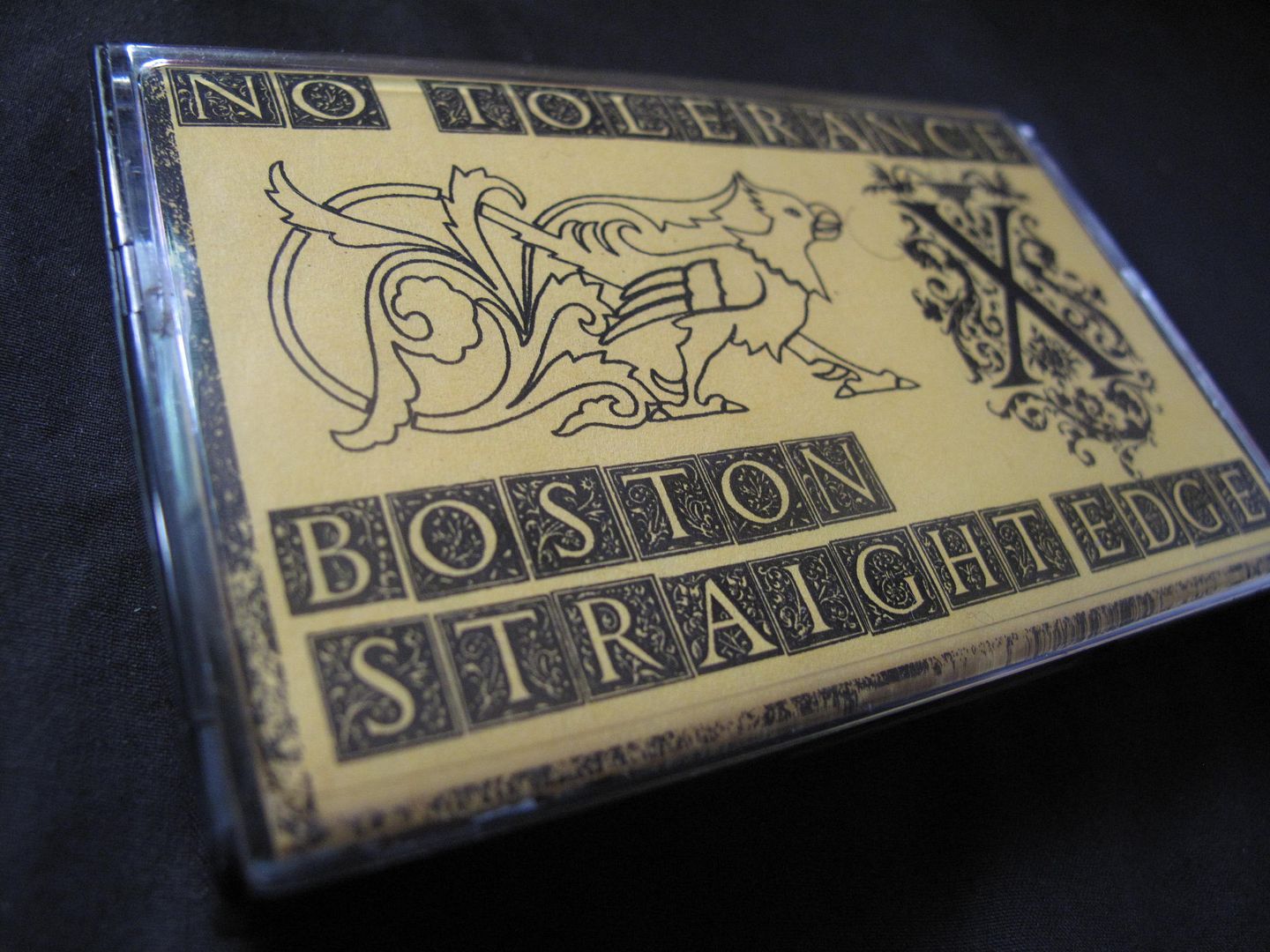 So if you don't know already, this is essentially just CC and DFJ from Mind Eraser playing tried and true early 80's Boston hardcore. All the trademarks of the style; short, fast bursts, 1-2-1-2 tempos, snappy little snare fills, hooky mosh bits, arrogant lyrics etc etc. These guys, along with Waste Management are just about the two best bands playing this style in modern hardcore. Nothing else in the USA comes anywhere near this, a handful of groups out of Canada get very close.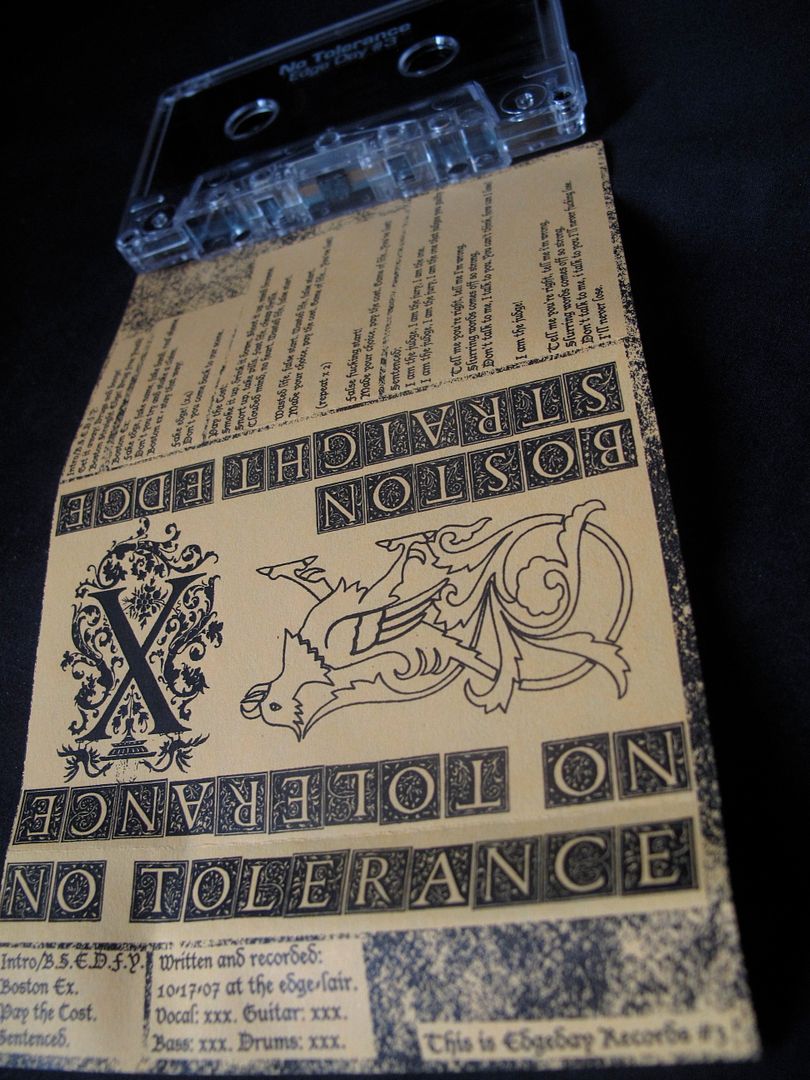 A few weeks ago Youngblood Records dropped news of an approaching 7" of new music from these guys, which the label will be releasing. They haven't published it anywhere on their site, but that's what was said on the Youngblood facebook of all places. It's due mid July or something. It better be just like this demo, but longer. Talk of new No Tolerance has been in the pipeline for a good 18 months now thanks to a random post on the Mind Eraser blog a while back.