Here's the tape version of the Eye Gouge "Feel The Rage" EP that I posted about a few days ago. 50 copies of this exist thanks to the bands singer Thomo and his label Rain On The Parade. This is the guy that put out an Australian edition of the Tremors demo. He'll also be handling the next Sick People material.
Thomo states that this was produced as a back up, just in case the flexi's weren't ready for the release show a few weeks back. Very tidy work.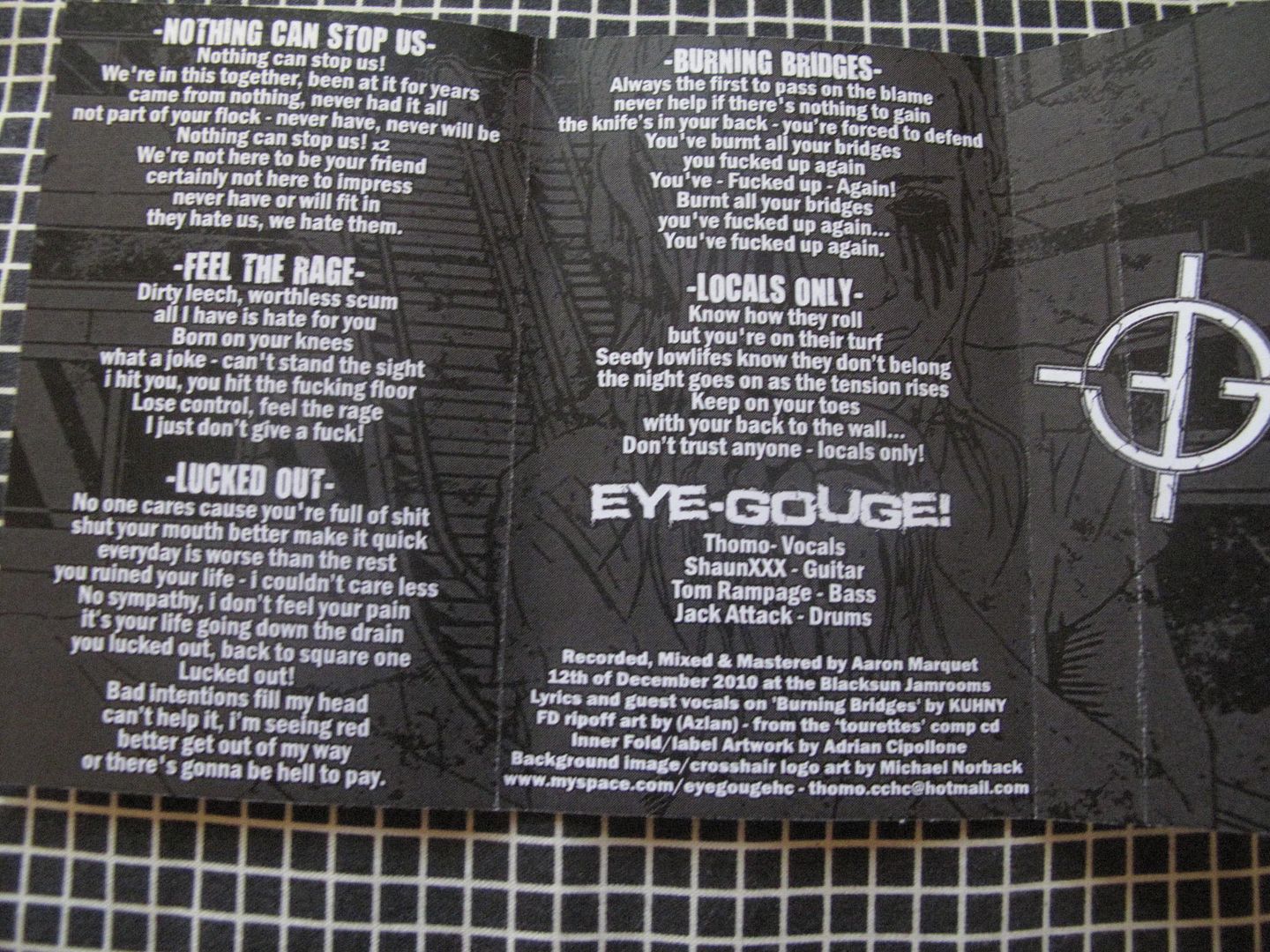 And the new Iron Mind cassingle, "Guilt". 100 copies of this are floating around with two alternate covers. This serves as the precursor to the bands upcoming LP on Dead Souls Records. DS is also responsible for this tape.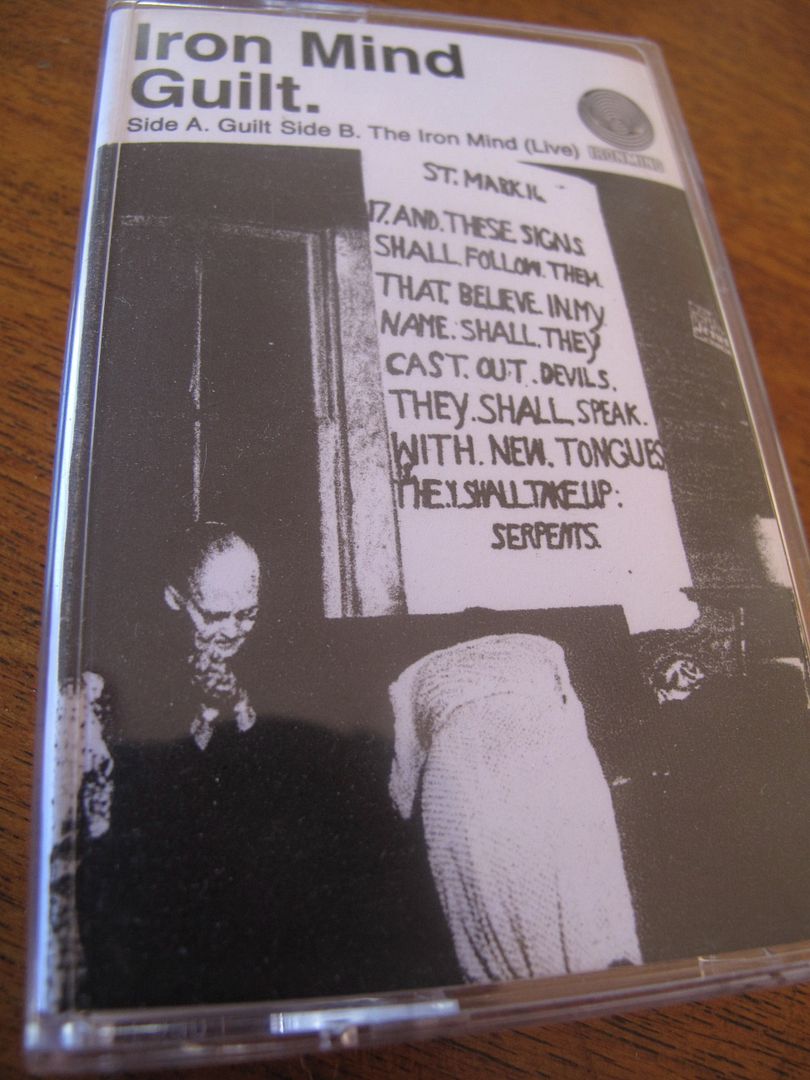 Very very neat little package in terms of layout etc. The music isn't too bad either. Reasonably run of the mill NYHC, the type that alot of Aussie bands seem to be aping at the moment. Hard edged stuff that I can enjoy but I don't think I'd be able to handle an entire LP from end to end.