'Another fucking tape' you ask? Apologies. It just seems that I've amassed quite a few over the last few weeks. There's still about five or six to talk about too, along with a small handful of records. I'll get there eventually. I'm heading to the UK for three weeks this tuesday and I don't know if I'll have many opportunities to post very often while there, so I'm trying to bang out most of the current lot before I leave. This is the new demo from Florida's God Harvest. Self released by the band, there are 100 of these getting around, all on a
red
cassettes. At this point, this one stands as my favourite demo of 2011 and I doubt that fact will change.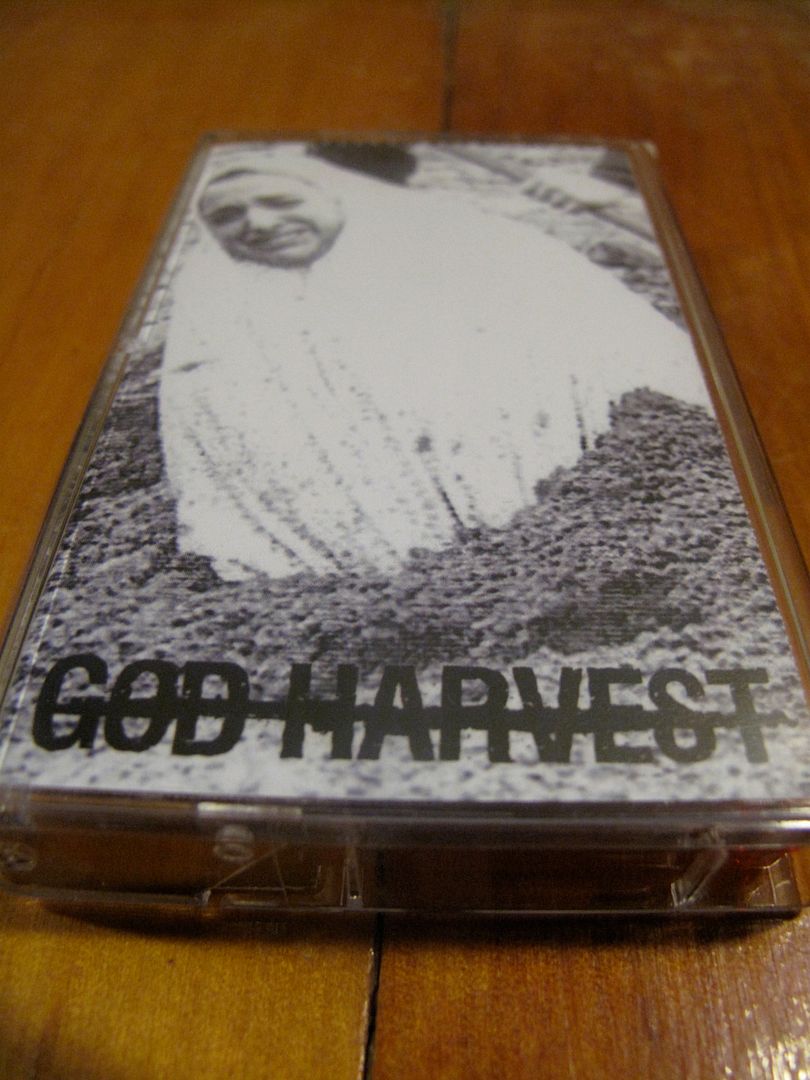 What you get here is at it's most basic; loud grindcore with a somewhat clean sounding recording. I've heard them compared to Magrudergrind and Insect Warfare of all bands, but I can't think of a comparison that's further off the mark. Intentional or not, this has a much more Euro sound akin to bands like later era Rotten Sound and Nasum, pinpointed specifically by said cleanish recording and the guitar tone. There's a stark metal sound in the music here that's juxtaposed by a relatively 'hardcore' sounding vocalist. That description sounds a little cheesy, but trust me, what they're doing here really works.
Really tidy package for a self released demo too. Pro dubbed and screened tape coupled with a firm j-card insert and a clean fold out note sleeve/insert.
Apparently this is actually their second demo, following a recording they made a couple years back that never saw the light of day before they went on some sort of hiatus. They're back writing music now obviously. I'd like to hear this first demo.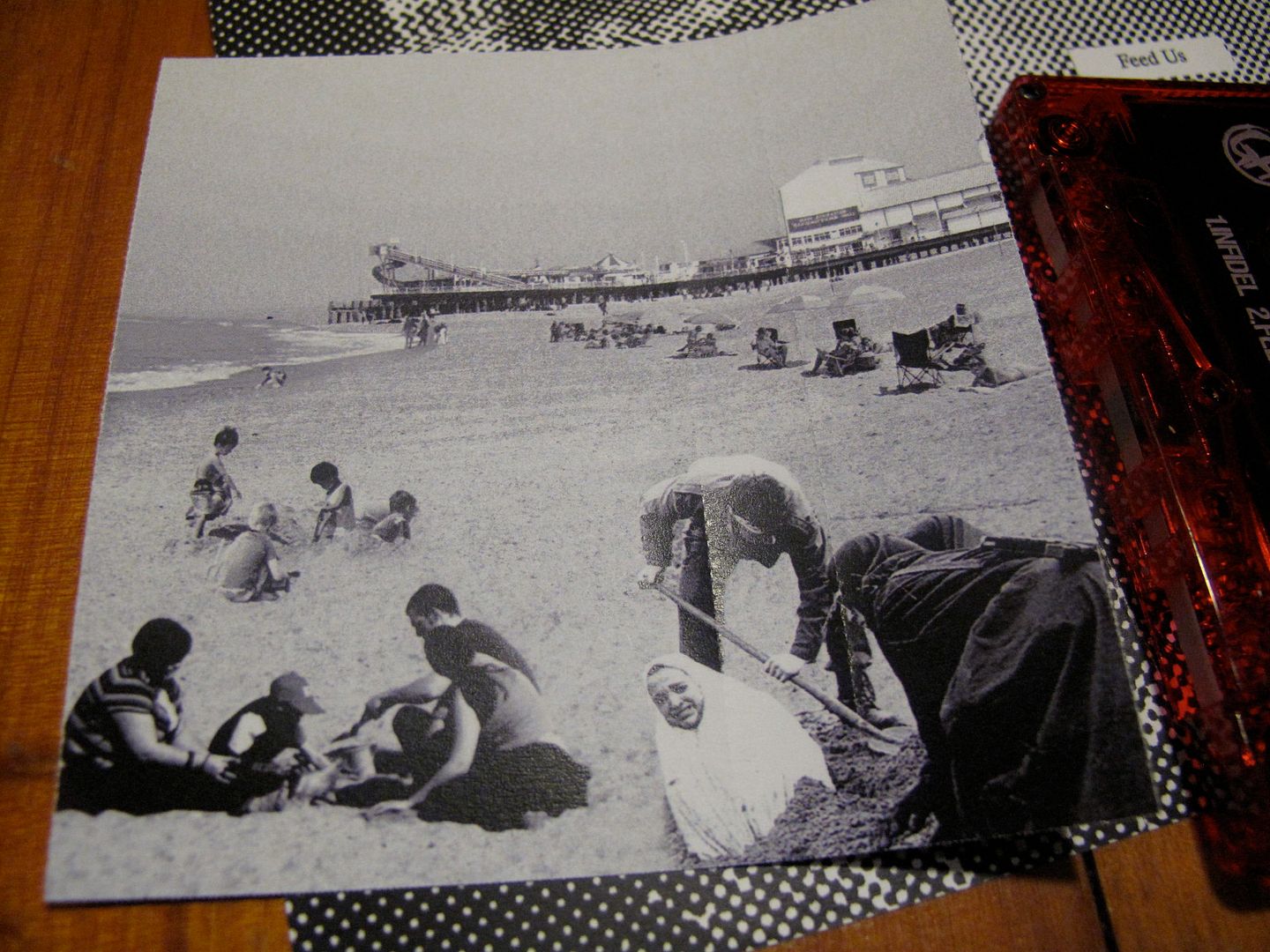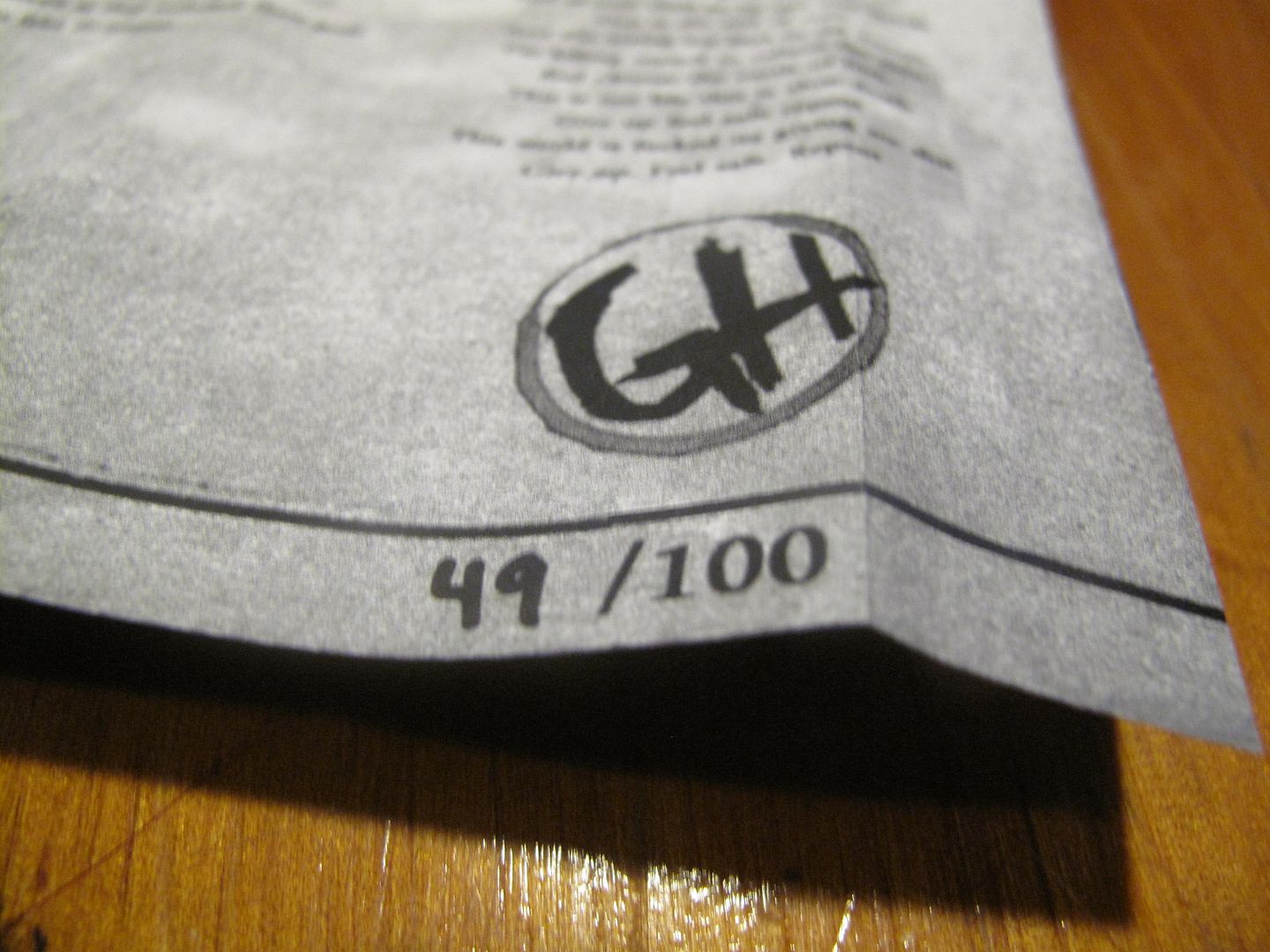 I can't imagine these guys not getting pretty popular if they keep doing shit like this. This here release ticks virtually all boxes for me in terms of what I'm looking for in a demo. It could be a little rougher, but regardless, I can't get enough of it the way it is. I have a small handful of these for distro, Brisbane dudes, I strongly advise that you pick this up. Not be fucked with. Hopefully I'll have a chance to interview them for my zine in the coming months.