Here marks my first procurement of the fabled flexi disc in the form of the latest effort from the capital city's, Eye Gouge! "Feel The Rage". Coffin Cut Records, clear flexi.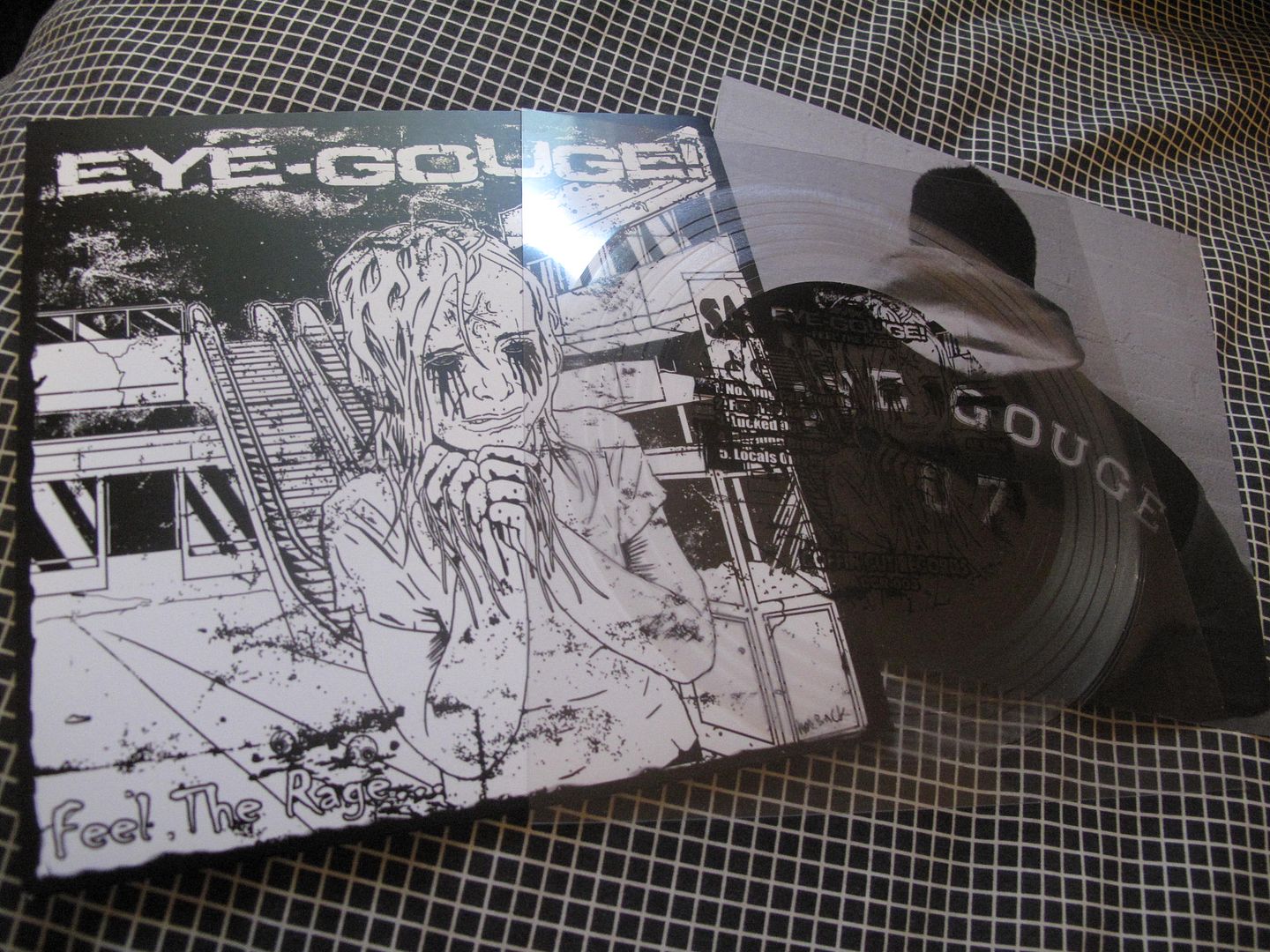 I got the show release cover, hand numbered 16/35.
Seems that there is certainly a growing number of bands doing flexi's at the moment. I read somewhere that Pirates Press is now producing them, so I'd say that's got alot to do with it. There's currently about five or six bands that I take interest in to some extent that are producing some kind of flexi release currently.
I like this EP better than the bands previous material. It's much along the same lines in terms of direction, a stark Australian sound along the lines of A.V.O. etc, but the recording's better, the songs are more interesting, and Thomo's lyrics have improved heaps.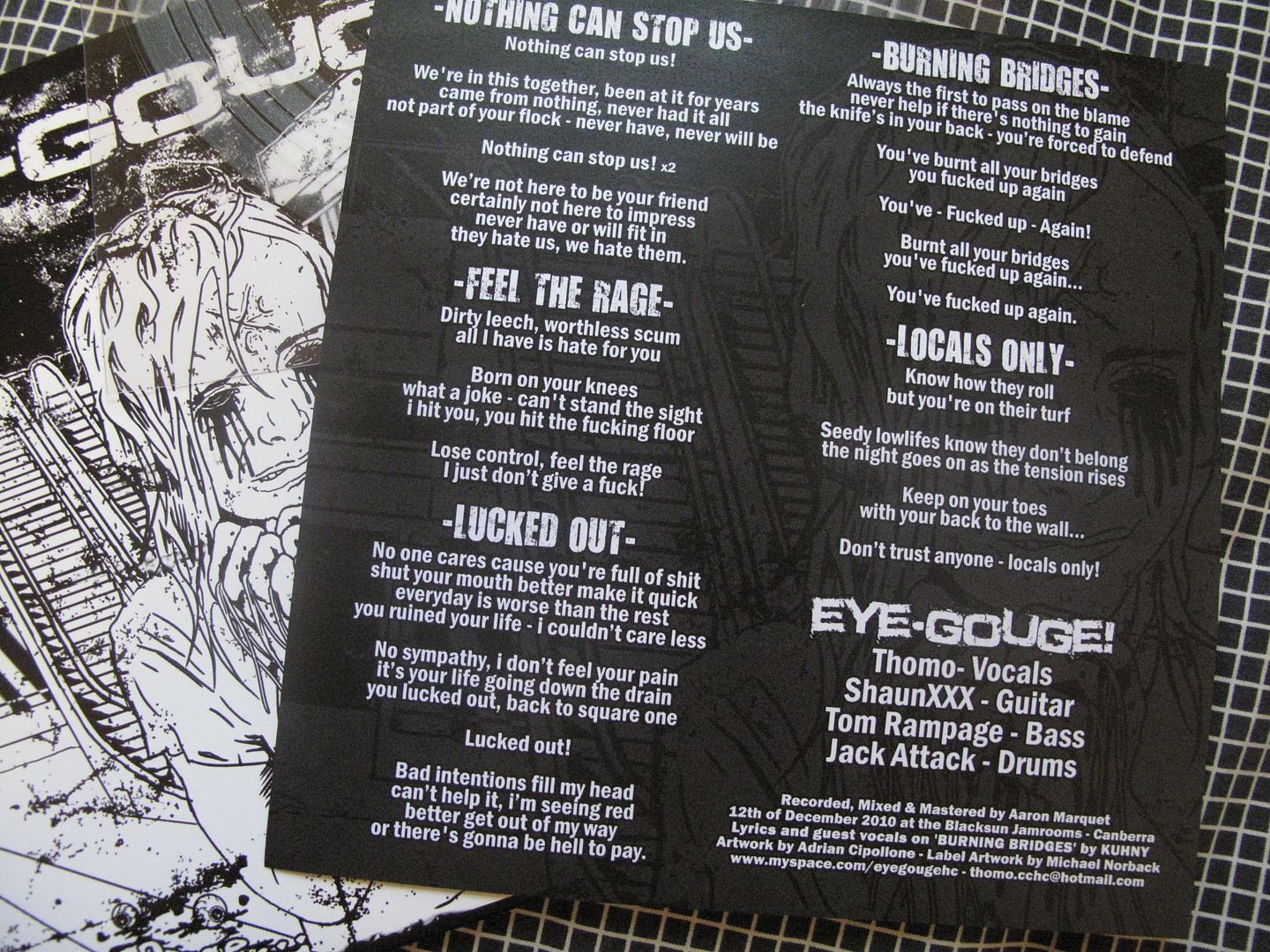 There's a tape version too, which I'll post about soon.