In last night's post I mentioned that I won that record along with something else. This was the something else. The limited orange variation of the Chaos In Tejas cover for the latest Extortion record, the "Get Fucked" 5". Black wax, Regurgitated Semen Records. I did originally post about the red variation of this this cover
a few months ago
, but at the time I was totally unaware that there also existed this orange version. I was more than annoyed when I heard of it's existence, as most would know about me, Extortion records are by crutch. Why? Because man will always be man.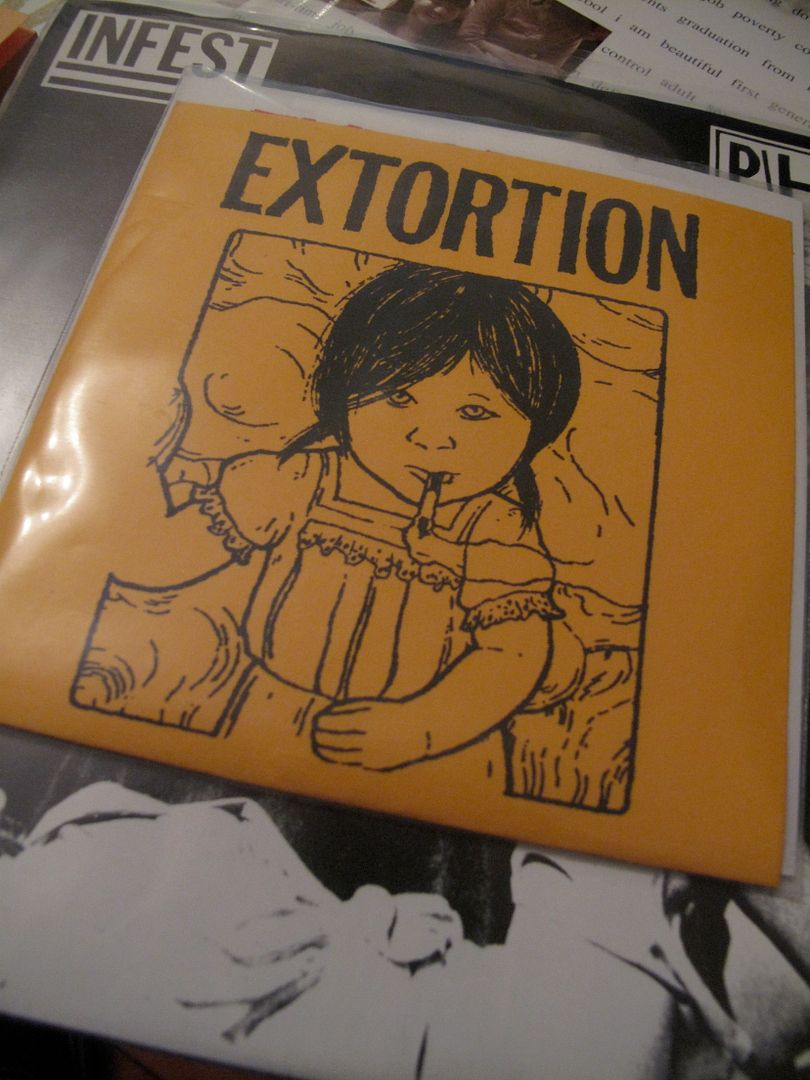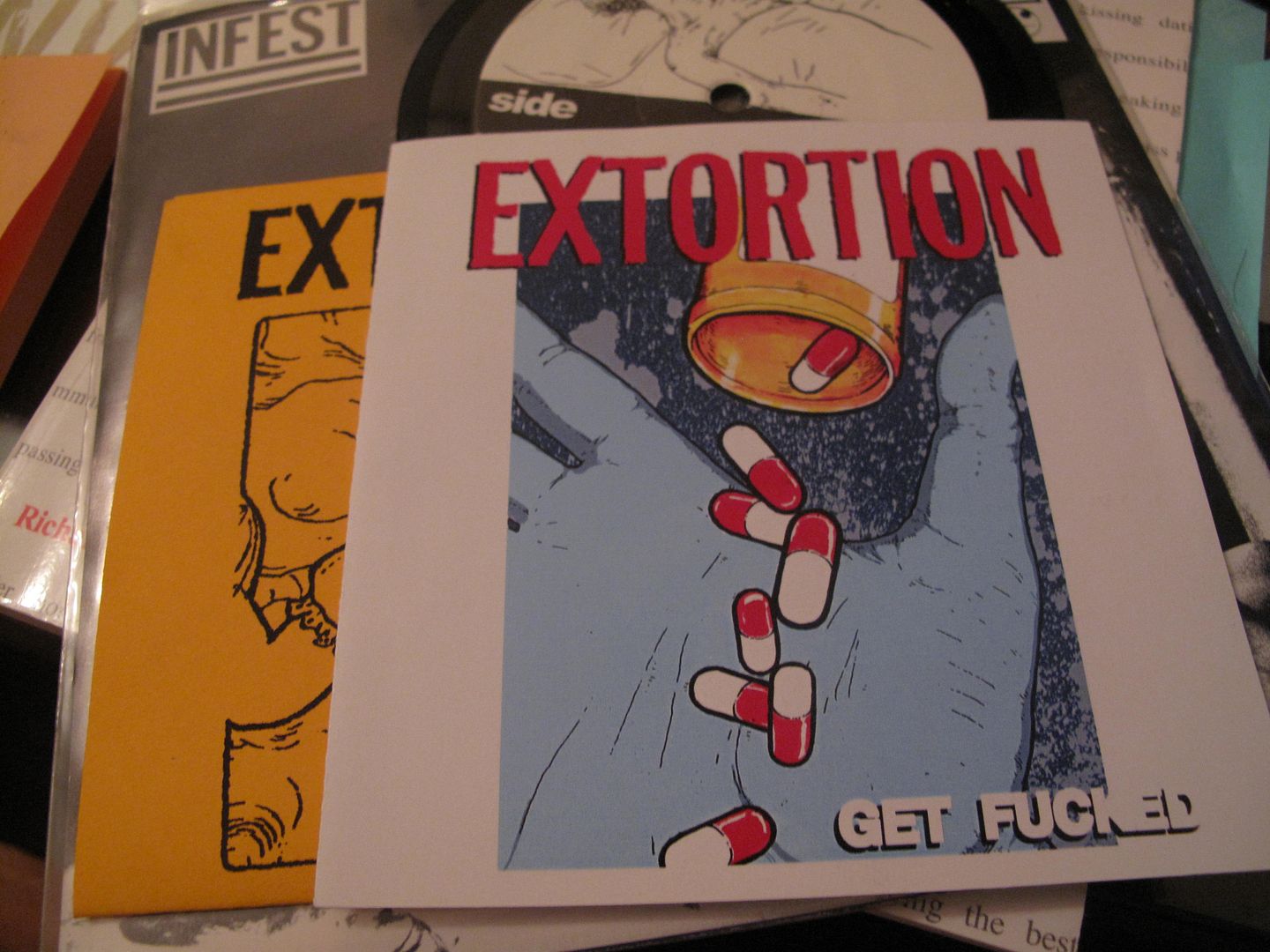 I think that's a '28' of 100.
All I really need at this point is the transparency cover of the demo 7", and those elusive gold and silver release covers of the split 5" with Rupture from a couple years ago. Based on what Rohan told me, something like five or six copies of the gold version exist, while it's something like 20 of the silver.