Here's a bit of a gem that I've had filed away in the back of my head under 'get eventually' for a few years now, the Infest/Pissed Happy Children split. Now this is the 7" repress version from 2000. This split was originally pressed as an 8" flexi back in 1989. It was Slap A Ham Records #1. Perhaps fittingly, this version is touted as SAH #1.5. Unsure of the numbers, but I know that this
blue
variation was a mail order edition only.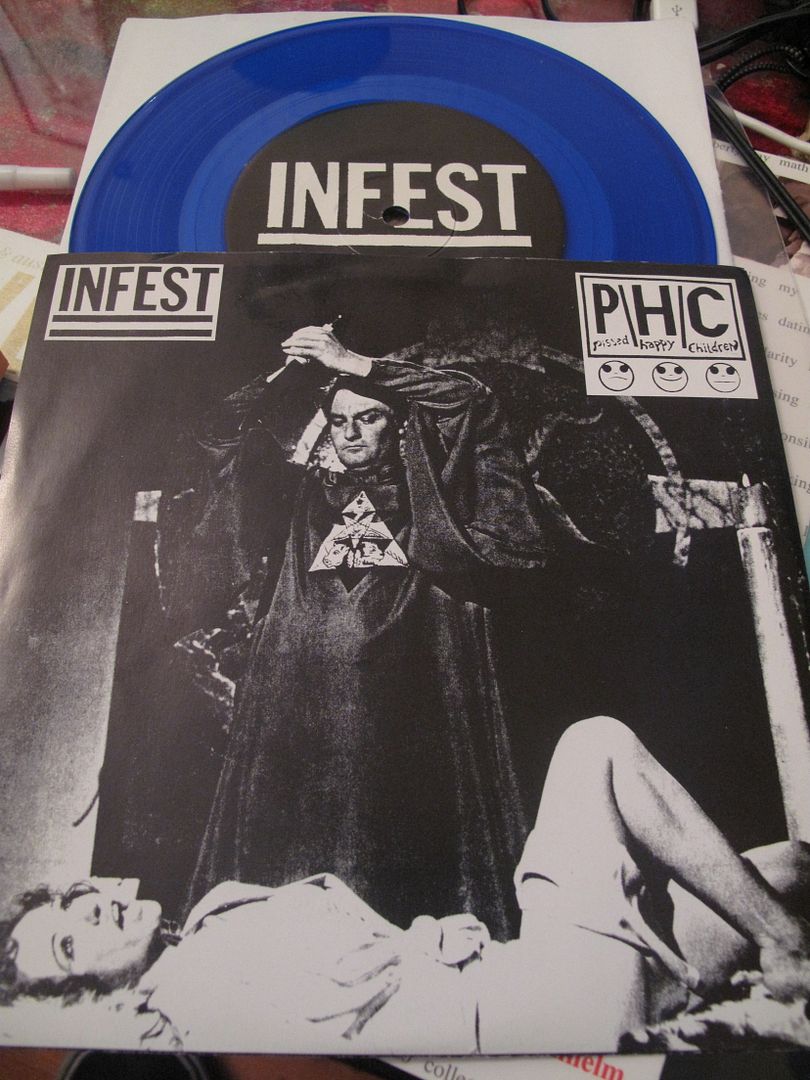 I kind of hope that any explanation that I give of this record is presumedly a waste of time, as most should know the story with what's on offer here. PHC was Eric Wood's band pre everything. While they ran a more similar vein to that of Infest and the like, fast and gruff, you can still definitely hear a heap of early Neanderthal and MITB isms in their infancy. Wood sounds remarkably younger with this band than with his later stuff, and that iconic MITB bass tone is ever present. Infest, is/was well... Infest. Duh.
What's on offer here is live music from each band. The Infest side consists of tracks pulled from the demo, "Mankind" EP and "Slave" LP. The recordings are of a very reasonable quality for this era of recording abilities, better than I expected it to be. The PHC songs are pretty rough sounding. Only three cuts, originally from their s/t LP.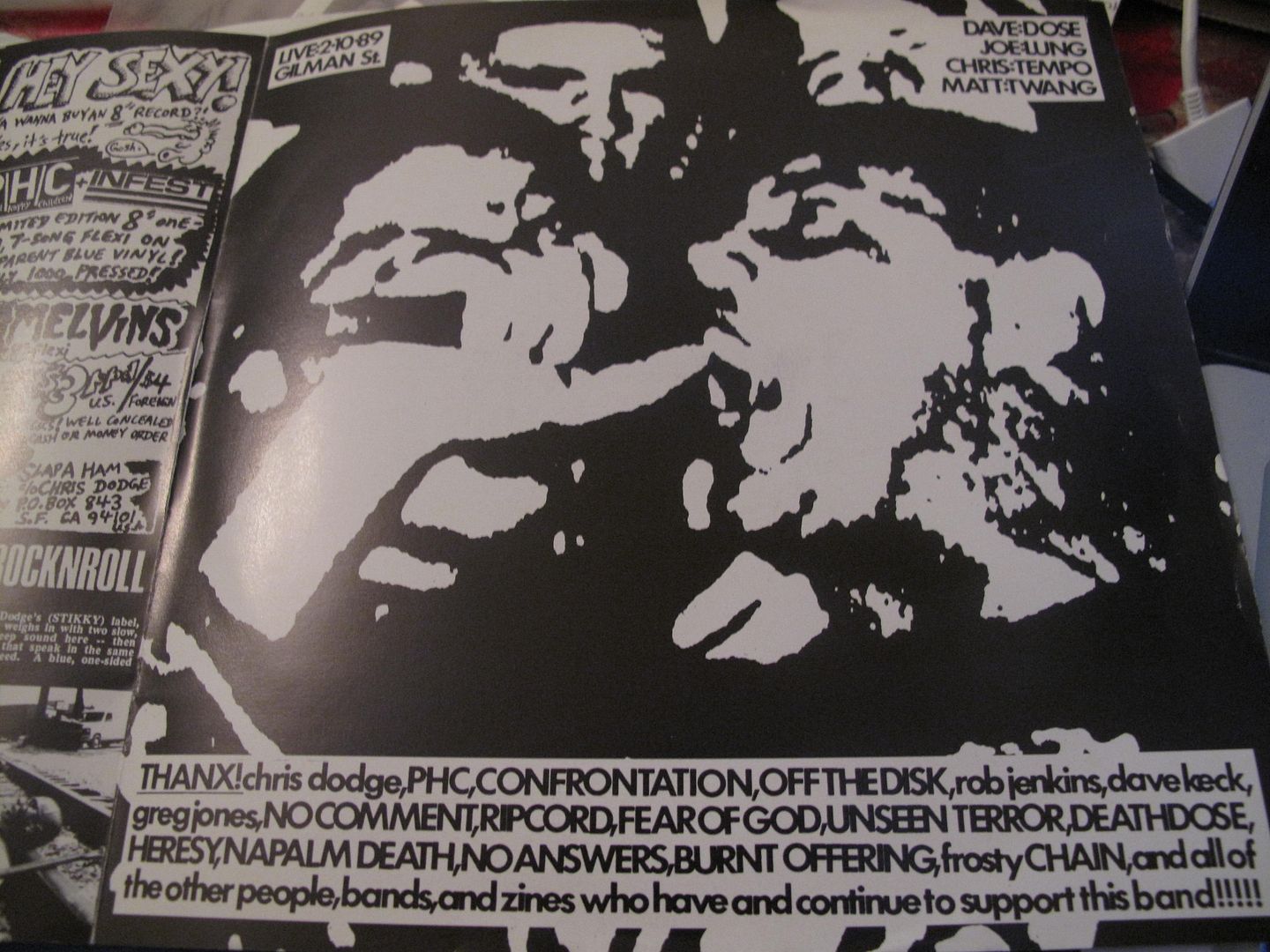 I won this for the handsome price of $17. I guess being a repress, it's not going to fetch the same asking price that the original flexi does, but at least I can play this one without fear of ruining it. Postage wise, when coupled with another record that I won from this seller (to be blogged about later), things weren't too shabby.