Major Damage from Richmond play a pretty obvious take on 80's Boston hardcore ala the greats (SSD, Neg FX, Impact Unit etc). This is a one man project from the guy in Direct Control and Government warning and this is the bands first outing via 7". S/T EP on black vinyl thanks to Even Worse Records. Bought this off a friend based purely on his good word alone. I'd never heard of the band before and I'll admit that I'm not disappointed.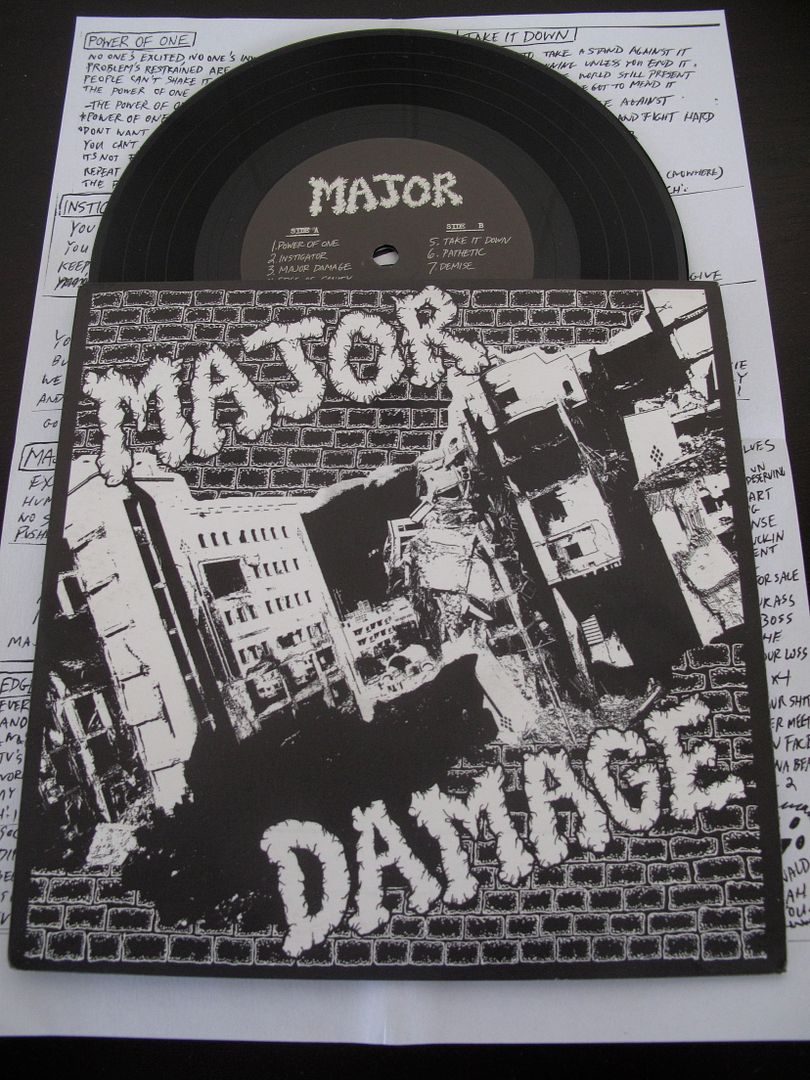 Now with that in mind, this is nothing ground breaking, or even fantastic at all really. Just solid, rough hardcore. Spot on recording qualities, perfect structures, great tones etc. Just about every nail has been hammered with this EP so it automatically gets the thumbs up. It's just not amazing and barely warrants more than a single listen really. I mean this is upwards in quality tenfold compared to a lot of the records that have been released this year, but there's no real spark in the songs of the same intensity as similar recordings like this that have come about over the last 18 months. Compared to things like the demos from The Stranglah, Reckless Aggression, and even Skrapyard, this pales. Maybe I'll spin it twice though.
Worth the 10 bones you'll hand over, and maybe a little more.