I've posted about Crime Desire before. I've got a couple of their earlier records, one of which I'm not into at all. "
Id Music To Combat The Superego
" is just a weird meld of noisy, messy outsider punk. I don't like it. Another of their releases, the "
In Lucifers Grip
" 7" is much more in line with my tastes and I raved about that EP. There's one or two other records between that 7" and this new 12"EP "Alone In A Dream", but it's safe to say that they are still playing raging, rough house hardcore. Life's A Rape Records pressed this. Black wax.
Minimalist layout and design, I think you could almost bracket these guys into some kind of 'mysterious guy' kind of hardcore vein. Their sound isn't hugely removed from alot of bands like that and that's a good thing, in this case anyway. There's less pretension here though, more window smashing, trash can kicking, fast, raw hardcore.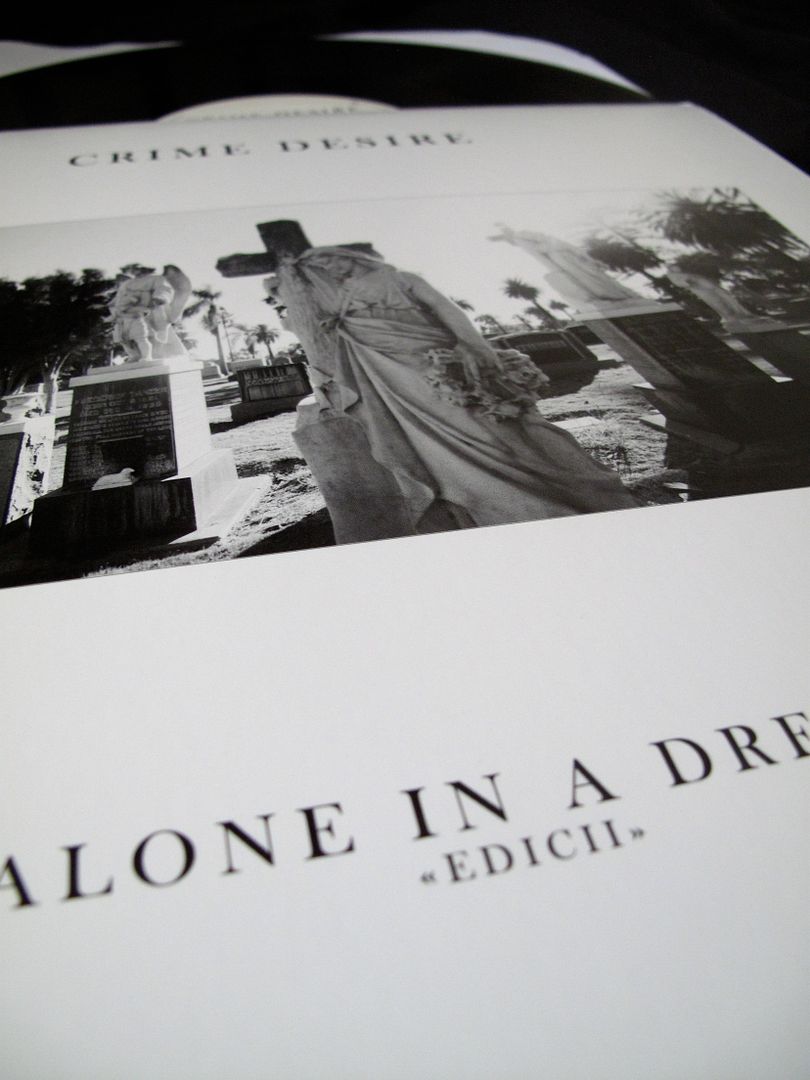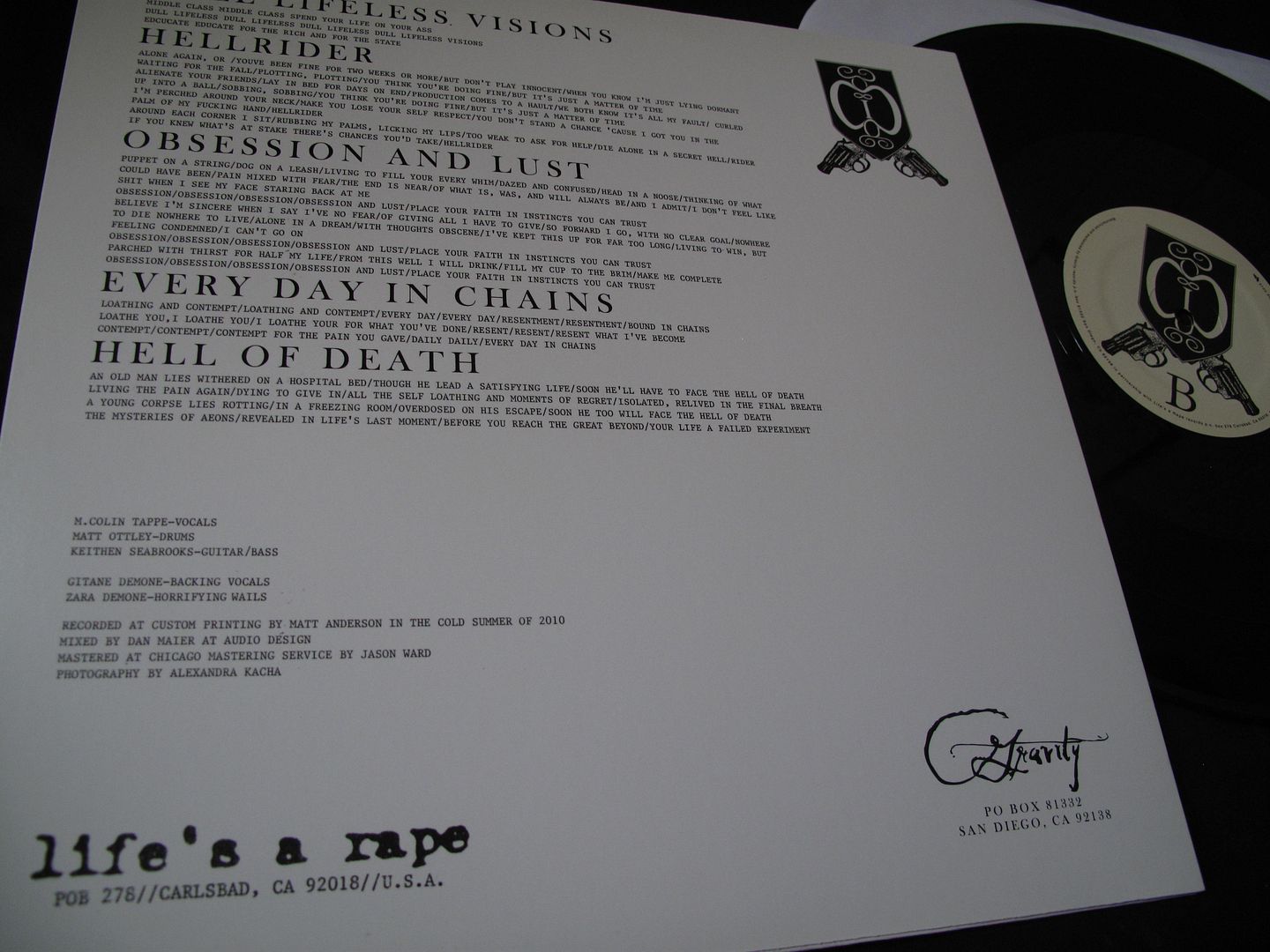 I don't think that fans of bands like Slices, Cold Sweat, Walls and the like would be disappointed with this record. The band certainly has that moody, uncomfortable kind of sound.