Two posts tonight to make up for my absence over the last few days. Apologies, and be aware that I have a shit load of new stuff to talk about over the coming weeks.
I doubt I need to go into a heap of detail about the following 7". This is the demo EP from Melbourne's Reckless Aggression. I went pretty ape shit about the
tape
last year, and I'm still just as excited about this recording now as I was then. Hate fueled, gruff skinhead hardcore. The best demo hands down of 2010, finally pressed to back wax of 500 copies by top ten hardcore label Six Feet Under Records.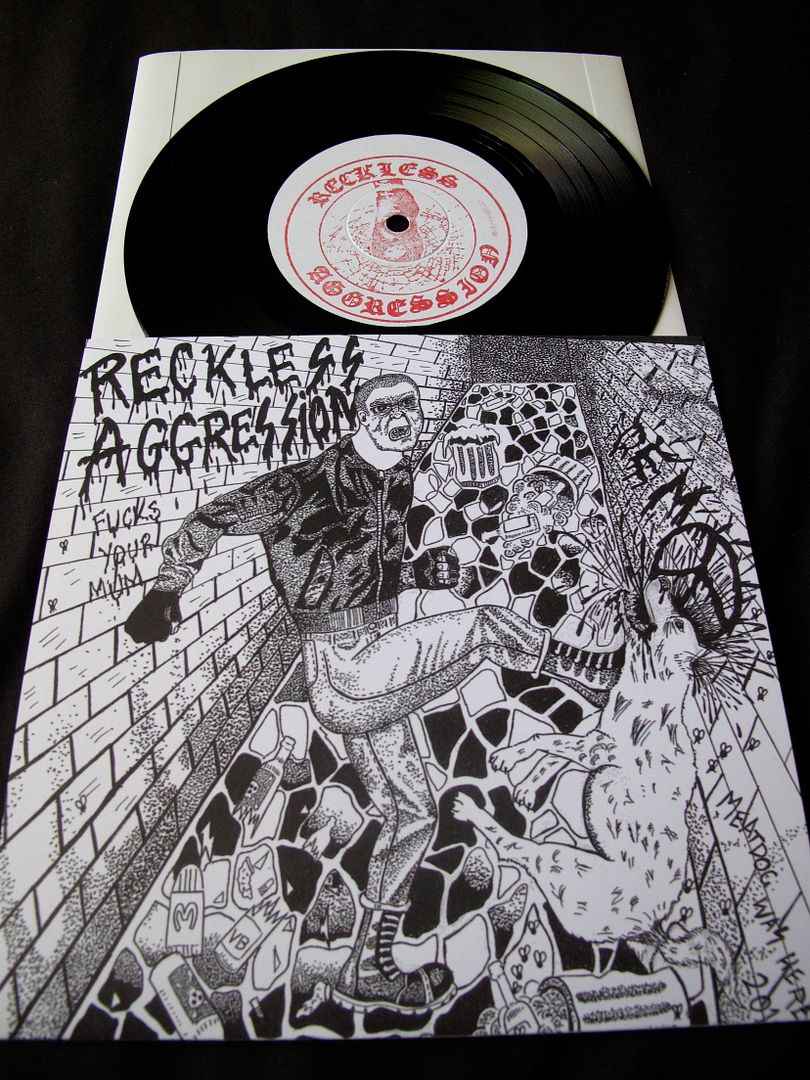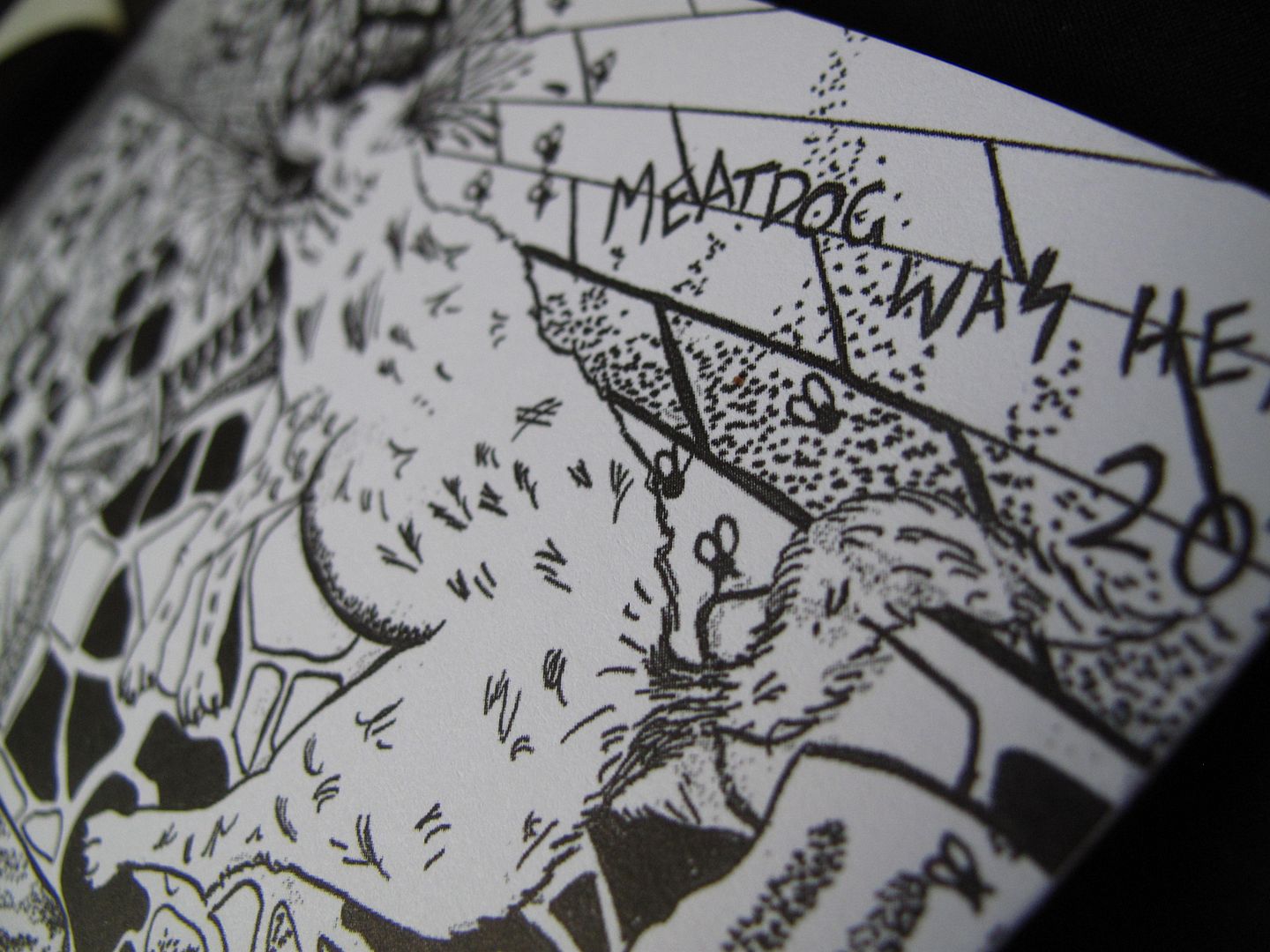 Artwork by the bands frontman Meat Dog, but you probably already knew that. Probably.
Recent interviews with Meat Dog do well to fuel rumour of a batch of new recordings due out this year in the form of another 7". We'll see how that goes, I'm excited already.