A little while back I posted about my score in the Despise You "PCP Scapegoat" 7". That was made possibly after a fellow named Carlos emailed me with a list of stuff he was selling. In the same transaction I also grabbed the Nasum/Abstain split 7". Pressed by Yellow Dog Records back in 1997, this is "The Black Illusions" 7" on black wax. Not sure of alternate pressings.
I bought this based on the quality of the majority of the Nasum catalgue. Based around a dual vocal attack, you can't go wrong with the vast majority of the bands stuff. From the earlier material right through to the "Shift" LP, all of it is pretty shit hot. Over the course of the bands life they managed to obtain more 'cleaner' recordings gradually too which did nothing but make them more exciting. In my opinion there's a lot of their sound floating around in quite a few of today's modern grind bands. This EP marked something like their 7th or 8th recorded release and it's a perfect example of the earlier stuff. Noisy grind with a semi muffled recording. Such a recording manages to really exemplify their crust roots too. As their recordings progressed, the cleaner sounds started to lend to a much more metal feel. I do prefer the later stuff, but this is eight great songs regardless.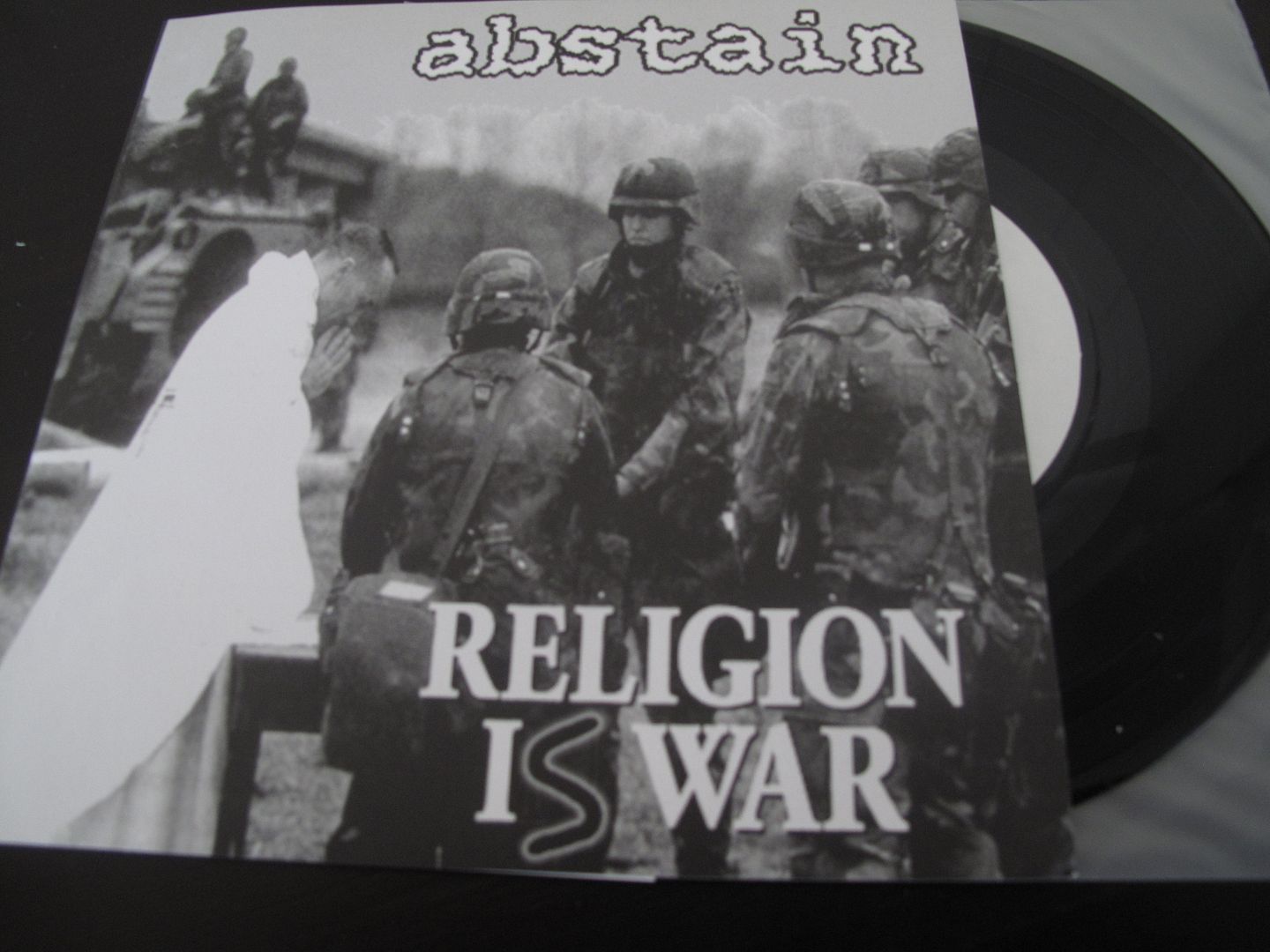 Abstain from California on a similar note also play a dense style of nifty grind/crust on this split. The recording qualities are arguably quite similar to that of the Nasum contribution and they also utilises a dual vocal front line. They certainly hit their stride when they opt for the full blast/grind attack, something which they manage to do a fair bit on this split. To be honest I'm struggling to decide which band I prefer with this release.