Here's the reissue of the first 7" from The Ropes. I posted about their first demo tape a few weeks back, but if you missed it, this is just The Repos playing a slightly newer style of rough hardcore. It's slower, it's dirtier. I'm not sure on the details of the original press, but this new Youth Attack version is of 500 copies. Once again, sold out.
Red
wax. Fantastic cover. They put it on a shirt too, cool.
So as I mentioned in Saturday's post about the Suburbanite EP, YA certainly have that knack for producing fantastic packages. This one is a custom, four fold envelope style thing, closed with a YA logo sticker. When I first opened it I worried that if I peeled the sticker it would either tear or take a bit of the sleeve with it, but the glue was light enough to just lift off the sleeve easily, and it closes back and sticks too.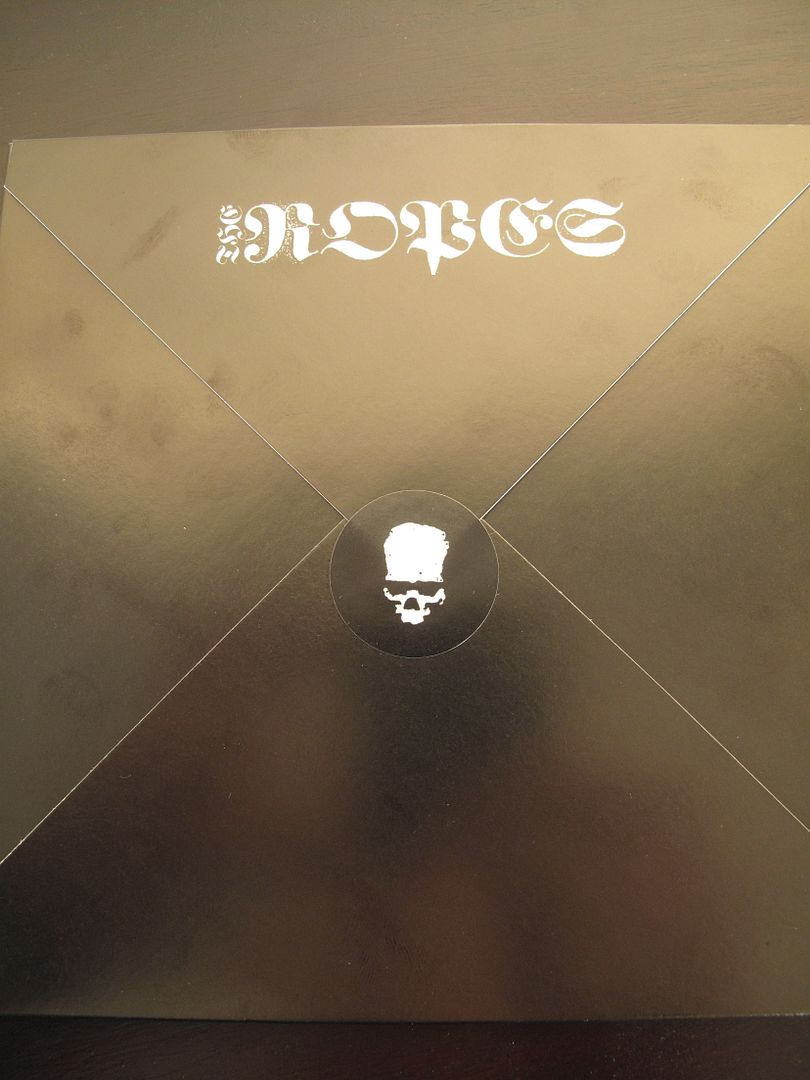 Black inner dust sleeve.
45 hole.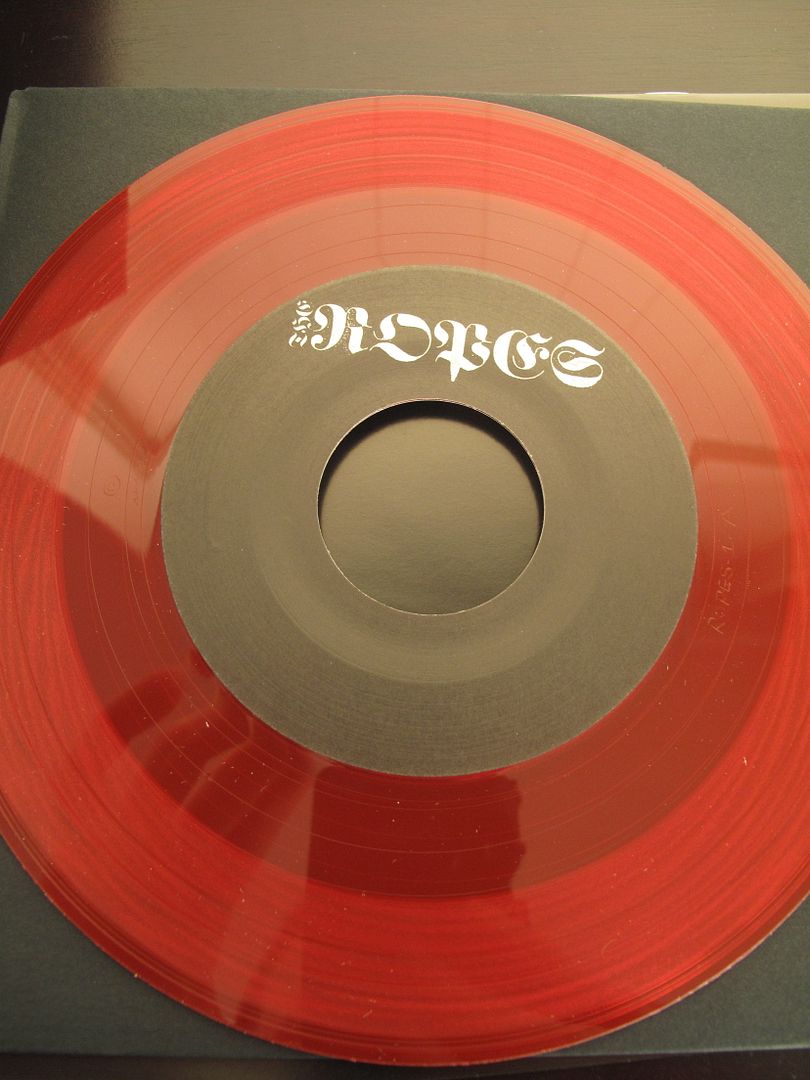 Included is this 16 page, glossy paper booklet of various artwork by a fellow named Will Boone. Various notes and credits also included.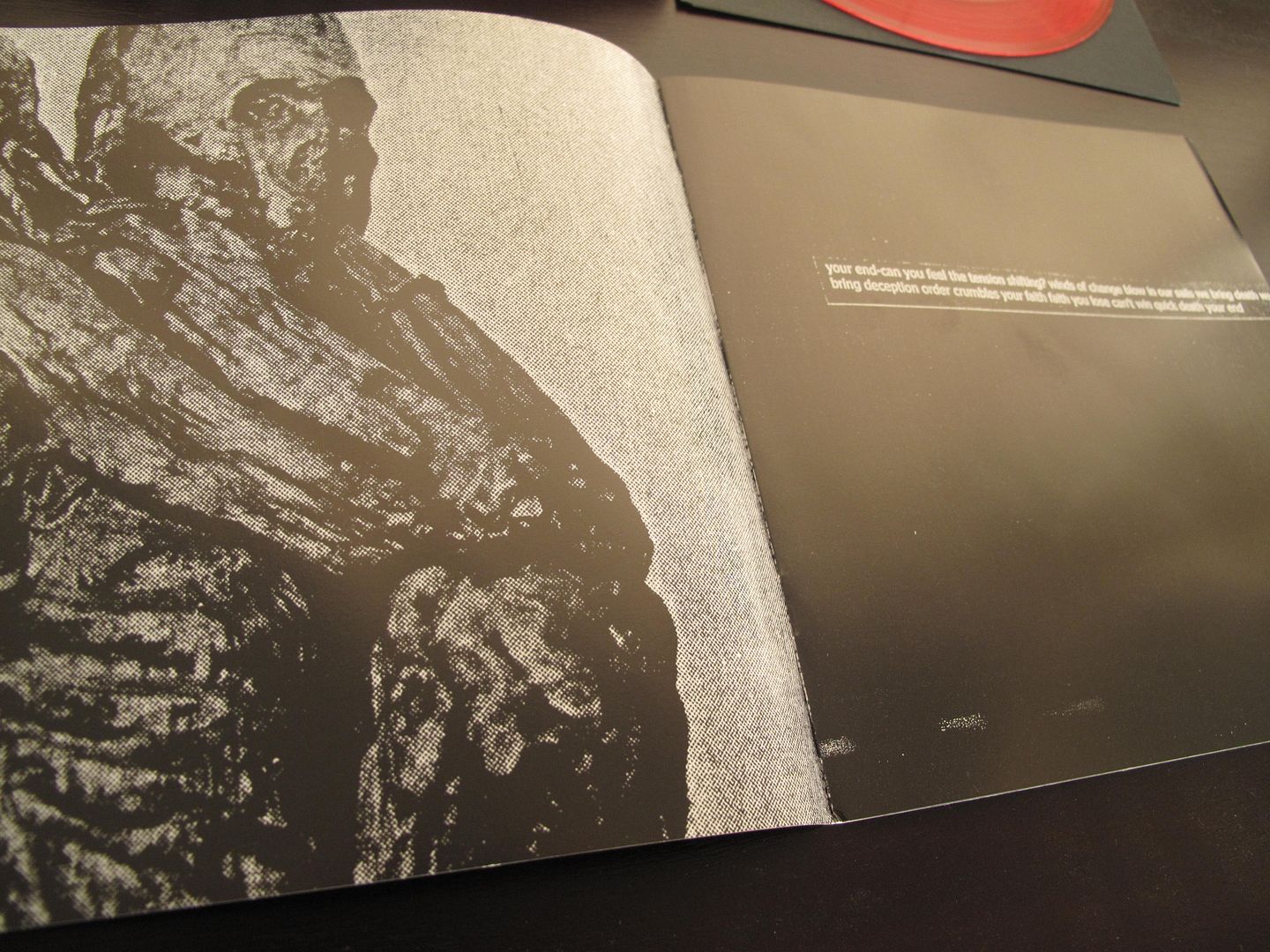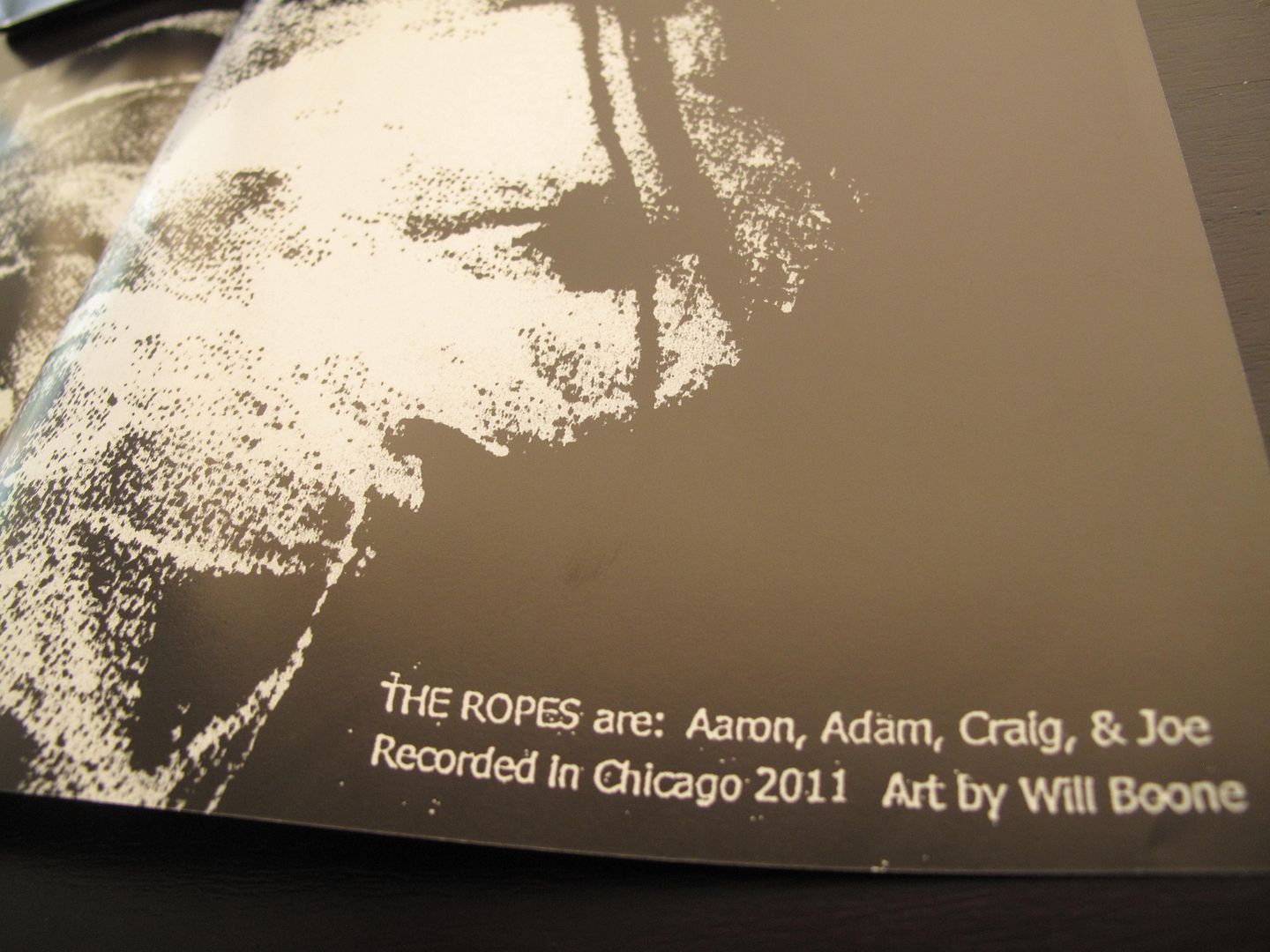 I dunno, I'm not too crazy about this band. Comes across as a very typical YA band. Noisy and boring. I'd never chase this on eBay, but I'm happy to pay stock price from it straight from the label. The packaging is worth the $10 alone.