Here's a record that I have probably slept on for a bit too long, the "English Terror Boys" EP from Durham, England's Search And Destroy. Not to be confused with the current band out of Melbourne with the same name, this is nasty, gruff skinhead hardcore ala Negative Approach and the like. Shit's all over the Australian band. This was pressed five years ago by Marcus at The Endless Quest Records. If that name sounds familiar to you, then it should. Marcus is responsible for the long running record collecting
blog
of the same name. Certainly an influence on me as a blogger originally, his blog more or less gradually turned into what it is today after he kind of lost interest in the label in it's original form. The label is
back
now though, with the release of a 7" by a band that goes by the name of Hope Defeated. This new band is worlds apart from Search And Destroy though, I suspect fans of Bane (and similar 90's hardcore) will probably dig.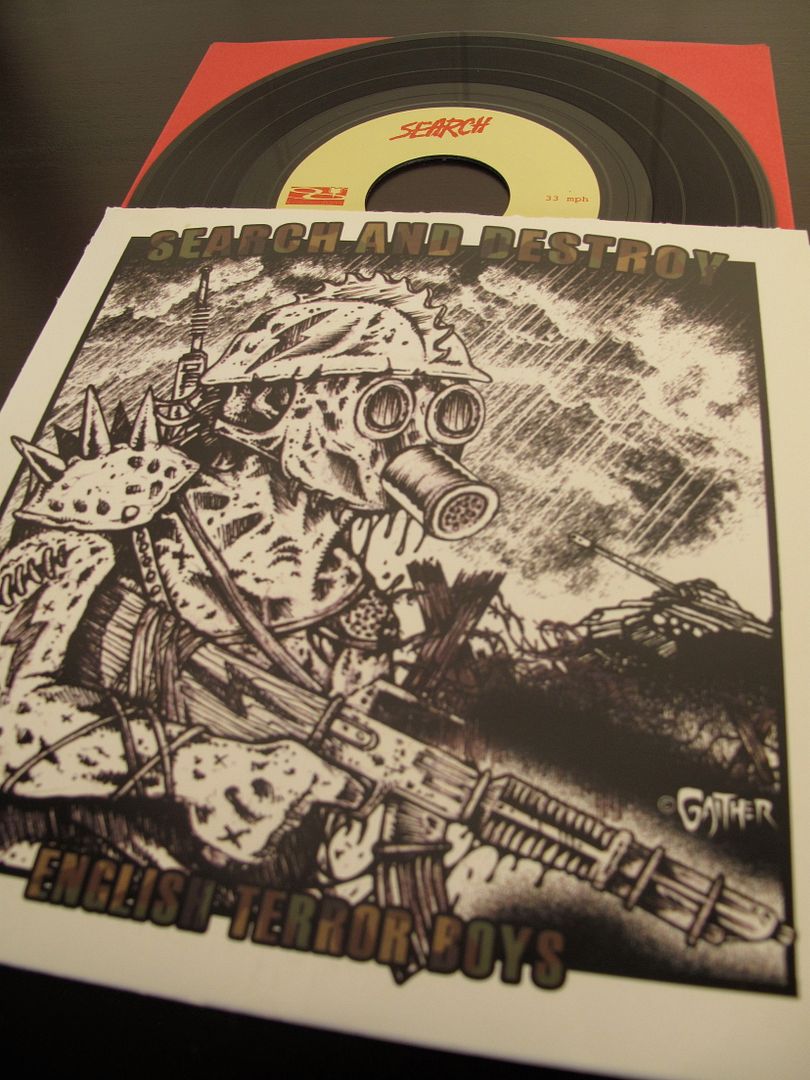 An English ex-pat mate of mine living here in Brisbane recently got his hands on a handful of these to sell, hence my acquisition of the EP. Kind of a lucky score I guess in the fact that I was planning to grab one directly off Marcus for full postage costs. Obviously with Kieren getting a small lot to sell cut down on postage for me.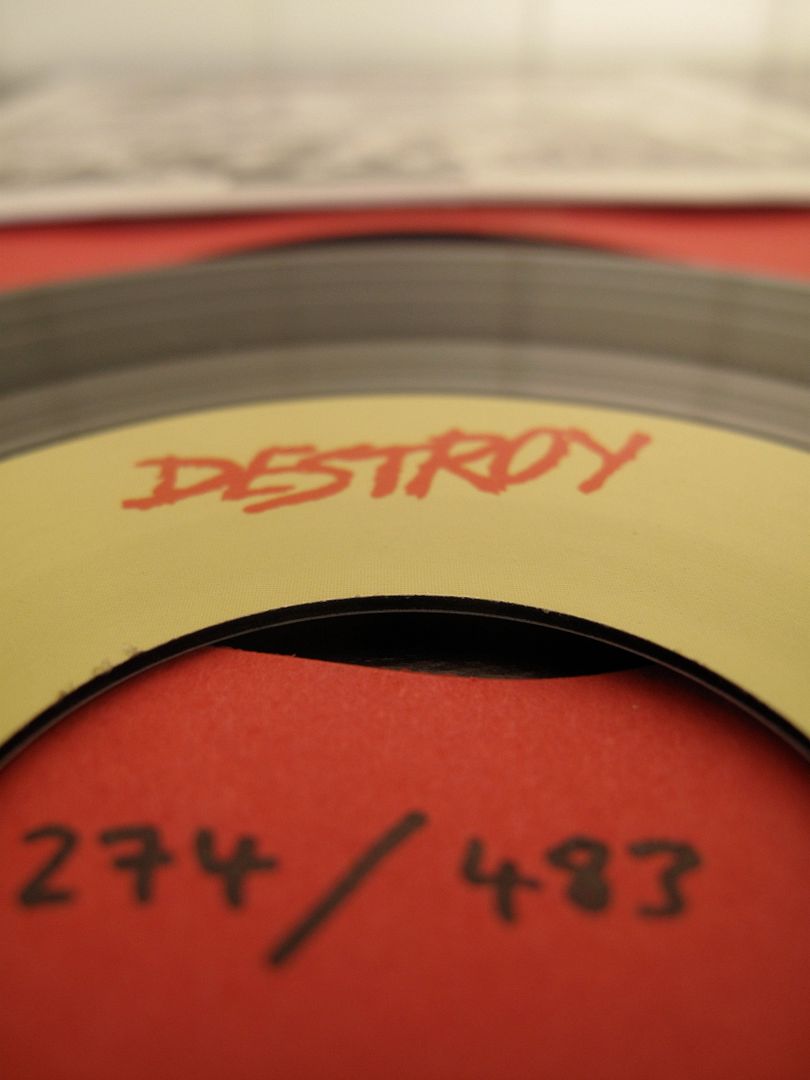 Very clean, hand numbered package with expected nasty artwork for a release of this nature. Red dust sleeve, hand numbered. Having been reading Marcus' blog for years now, learning about his tastes and what he expects in record presentation, I wouldn't expect anything less than perfection from his work. Top notch.