A steady build up of cassette releases over the last month and a bit leads me to the following post. First up, acquired yesterday after a good four months of hunting, the "Pray For Water" demo from Illinois' own doom merchants, Druids. Having come across MP3 versions of the tracks from this demo via the VLV board a while back, hopes of acquiring my own hard copy were starting to seem dim until Jamie Grimes (Suburban Mayhem Records/Drainland song writer/bloke that has hooked me up with many good scores over the last 12 months) offered to gift me with his own personal copy, sighting that he wasn't really into these guys at all. I proceeded to come to the conclusion that Jamie must be a mad man, because this demo is amazing. Equal parts early Neurosis and later Baroness, without succumbing to the wankiness of the latter, the guys tear through seven tracks of slow, hooky, heavy mess. From what I can tell, this was later reissued as a CD album, then they broke up.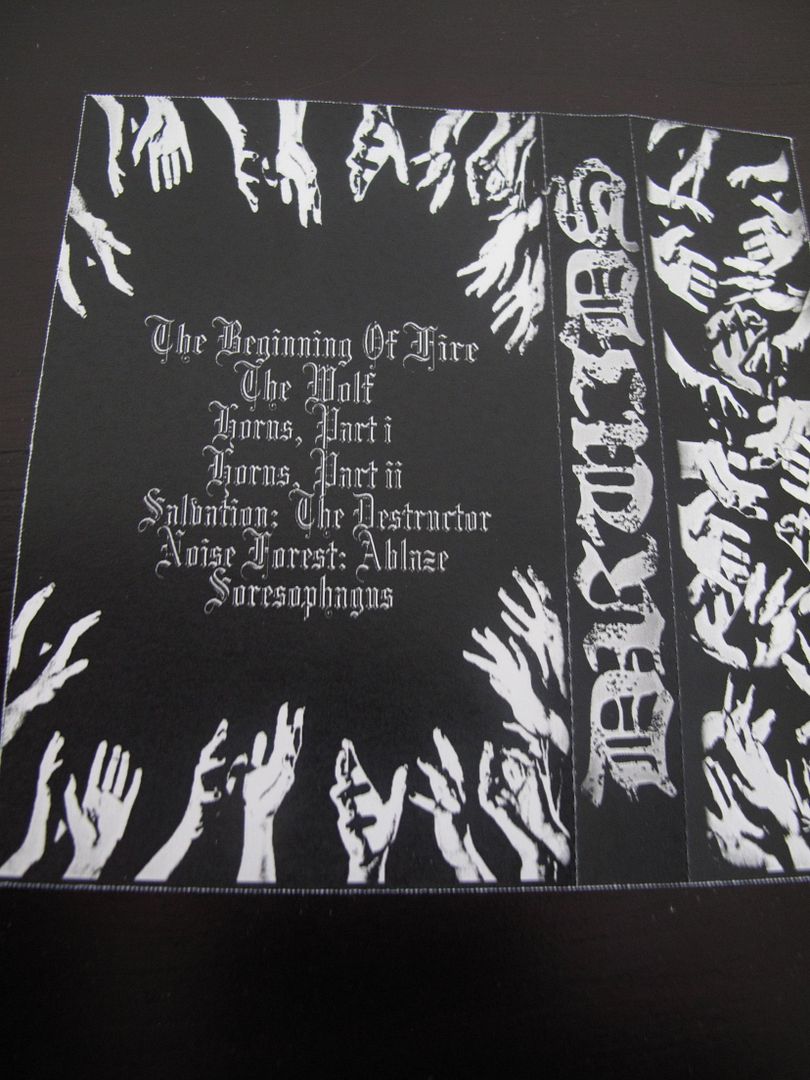 Subject to a their fair share of hype at the moment are Melbourne's Shit Weather and this is their demo tape. Lo-fi, grinding filth, with loads of feedback, I'd quickly compare these guys to the current crop of more shitty sounding bands playing a harsh mix of grind and punk coming out of the USA at the moment. This would easily fit in on the YA! roster and such, though I doubt that the band would appreciate such a description. Regardless, this is the best demo of this style to come out Australia since the Extortion demo, and does nothing but prove that Melbourne continues to be the breeding grounds for fantastic bands who know how to write and play cool music. Expect more from this band with time.
Procured for the cost of nothing in the same package as the Druids tape from Mr. Grimes comes the Exploding Birds demo tape. Again, similar to that of Shit Weather; scummy grind/punk played by members of Ireland's Crowd Control from what I hear, Jamie thought I'd like this so he threw it in. Three tracks as I described with a long noise outro. I'd vaguely heard of these guys before I got this tape, but my knowledge of them is minimal at best. I'm not sure weather they're still active or not.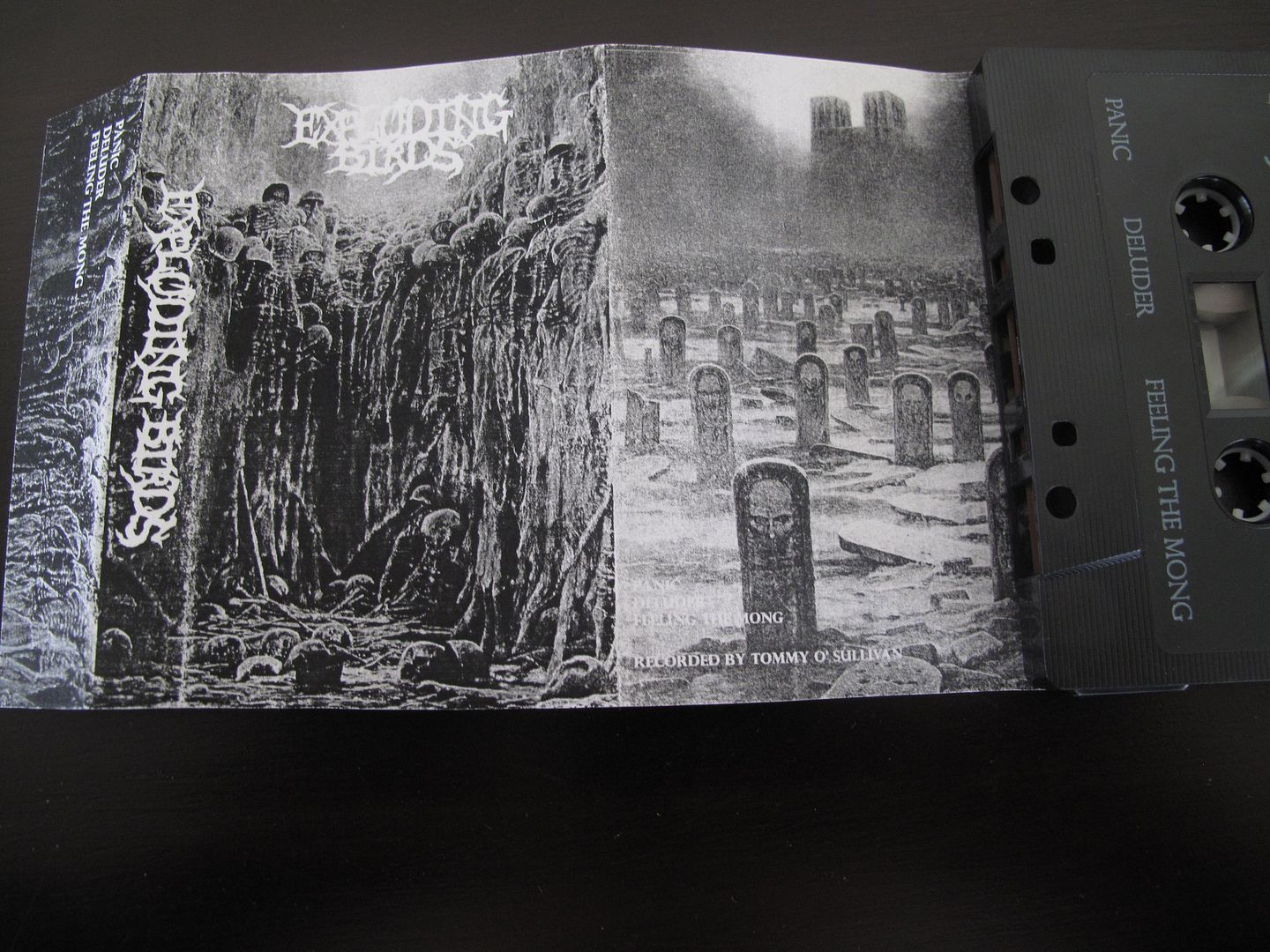 Brisbane's healthy crust scene continues to spawn more bands with the new Last Chaos demo tape, "Wild Men" being the latest example. Members of other noteworthy bands (namely dudes from Tear Gas), this tape is a platter of pure driving crust filth. Having seen them live a few times before I heard this cassette, I must admit that I am a tiny bit let down. I'm not digging the whiny, reverbed vocals too much, an aspect I hadn't really caught seeing them live.
And finally a recent acquisition via trade for a few Delayed Response units is the Jarhead Fertilizer demo tape. Having never heard their namesakes output I can't tell you how comparable they are, but I can tell you that it's very heavy, downtuned PV influenced metal. It has it's moments, but I can't get into the recording a heap, something that I hope will be addressed with future output of theirs.