Here's a record that's now chased for fair amounts of cash on eBay, something that boggles me a little considering it's nigh on a couple months old. Doomentia pressed this, the Hooded Menace/Asphyx split 7" in two variants, this picture disk version and a regular black version, both of 500 copies each.
So as you see, the front is circle cut so the pic disk shows through the front. Gatefold sleeve.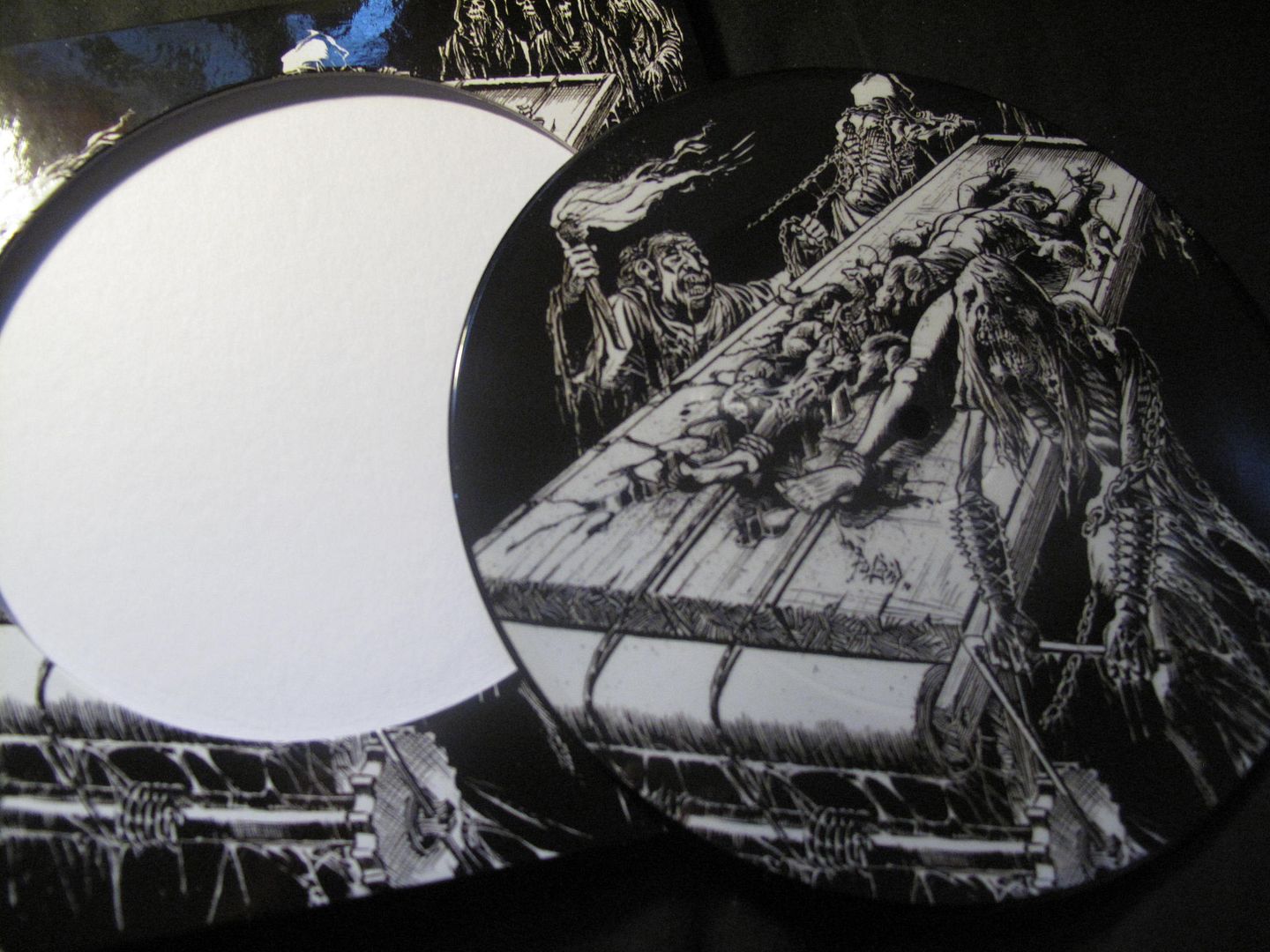 One song from each band, "Bode Of The Grotesque" from Hooded Menace and "We Doom You To Death" from Asphyx. Both are typical from each band; slow doom. Both run in excess of five minutes each. The HM track is a leftover from the "Never Cross The Dead" sessions, the Asphyx number is a new one.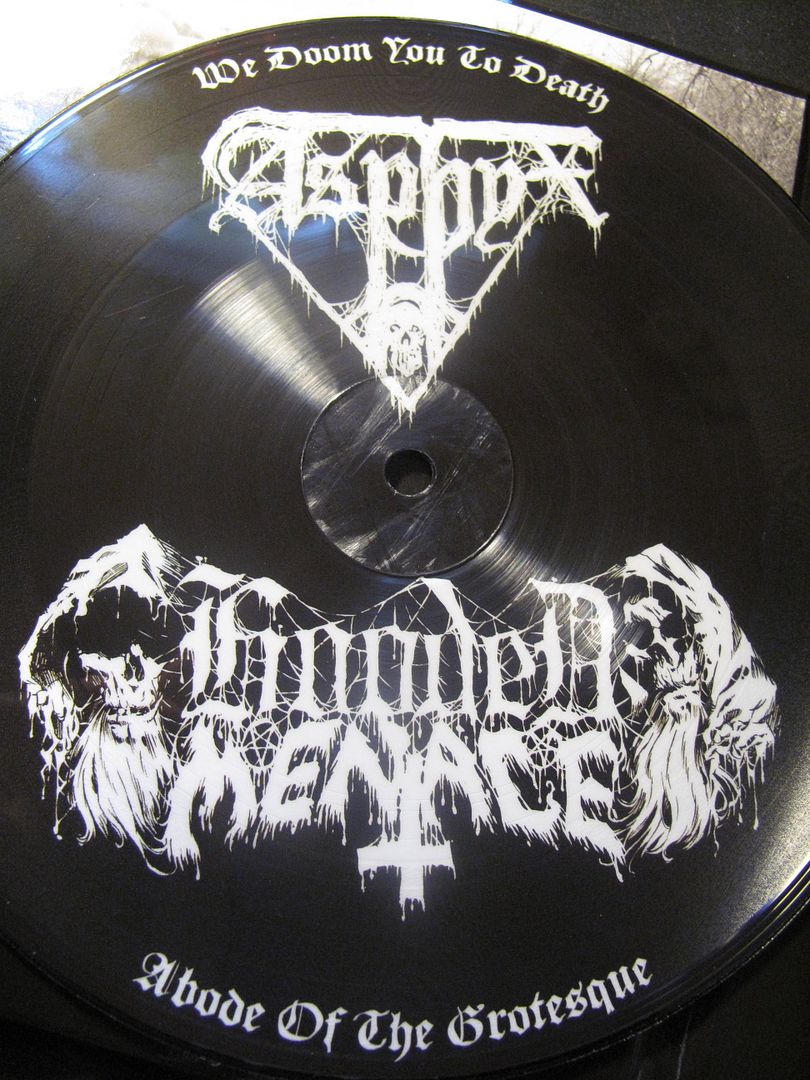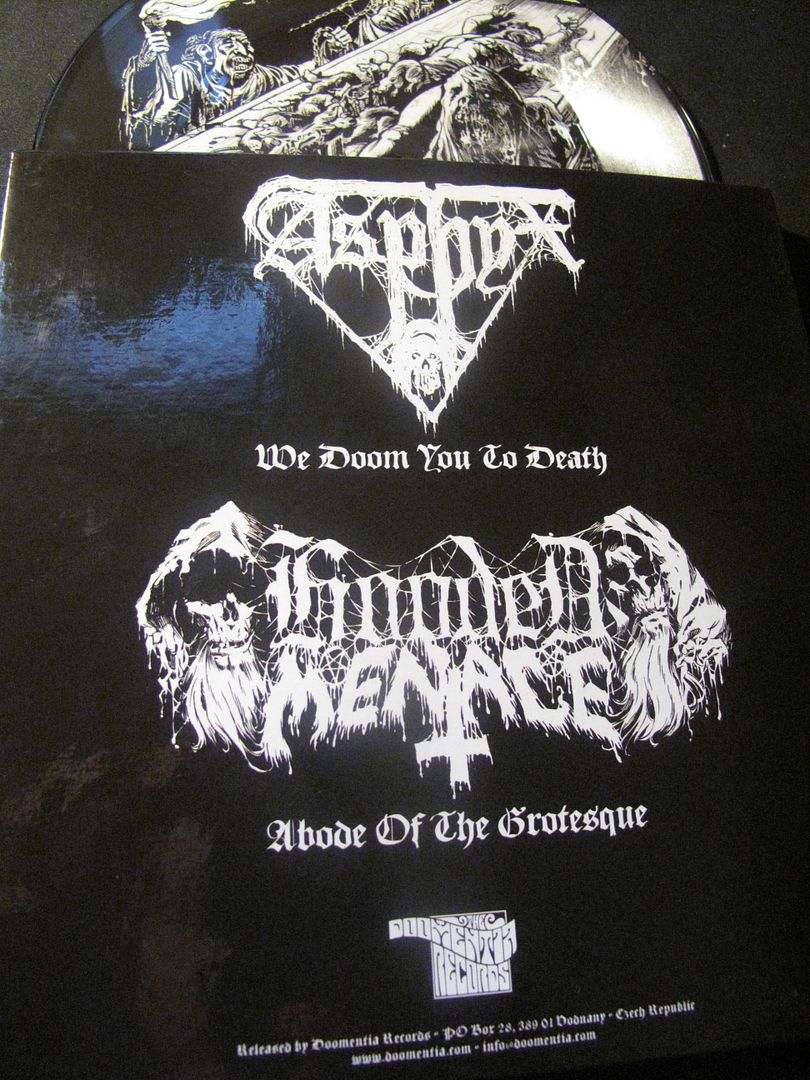 And here's the regular black vinyl version. It's virtually identical to the other version except that the front cover isn't cut out, for obvious reasons.