Another Hooded Menace related release, their split 7" with Coffins from Japan that Doomentia Records released last year. This is black vinyl of 400, there was also a variant of clear with black splatter of 100.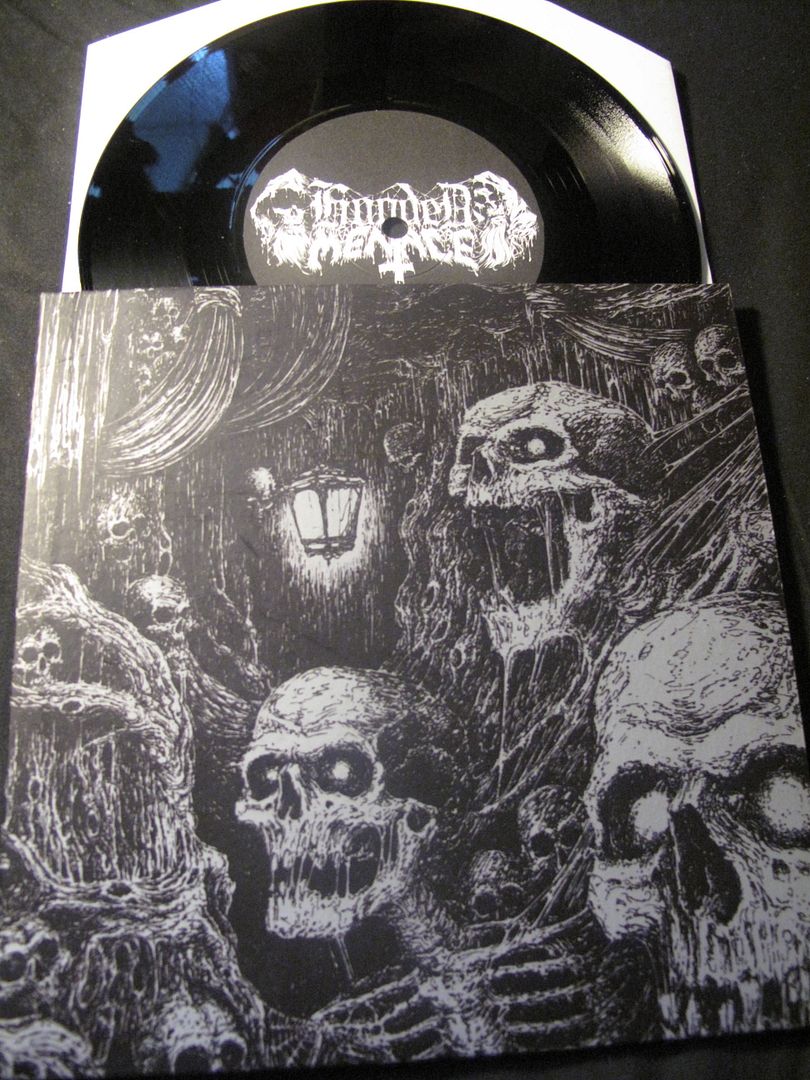 The best art that has accompanied any of the Hooded Menace stuff so far as far as I am concerned. I mean, it's predictable, but it's cool.
One track from each band, "The Haunted Ossuary" from HM, a mid tempo, kind of up beat riff heavy piece. It's a really catchy song and would have easily fit in on the "Fulfil The Curse" LP. Coffins' contribution "In Bloody Sewage" is another mid tempo, six minutes + number with deep reverbed vocals. Both songs work really well together, and if I had to choose which one I liked better, I'd more than likely choose the HM song, only just though.