Today, Painkiller Records launched their next batch of records for sale, some of which have been in the pipeline for something like two years, some of which have had me checking the site multiple times daily since the end of 2010. To celebrate, I figure I might talk about an earlier Painkiller release that has eluded me for years now, until last fortnight. This is the Breathing Fire demo tape. Procured by the way o' the 'bay for a modest $15. I have seen it go for alot more, I have seen it go for a little less.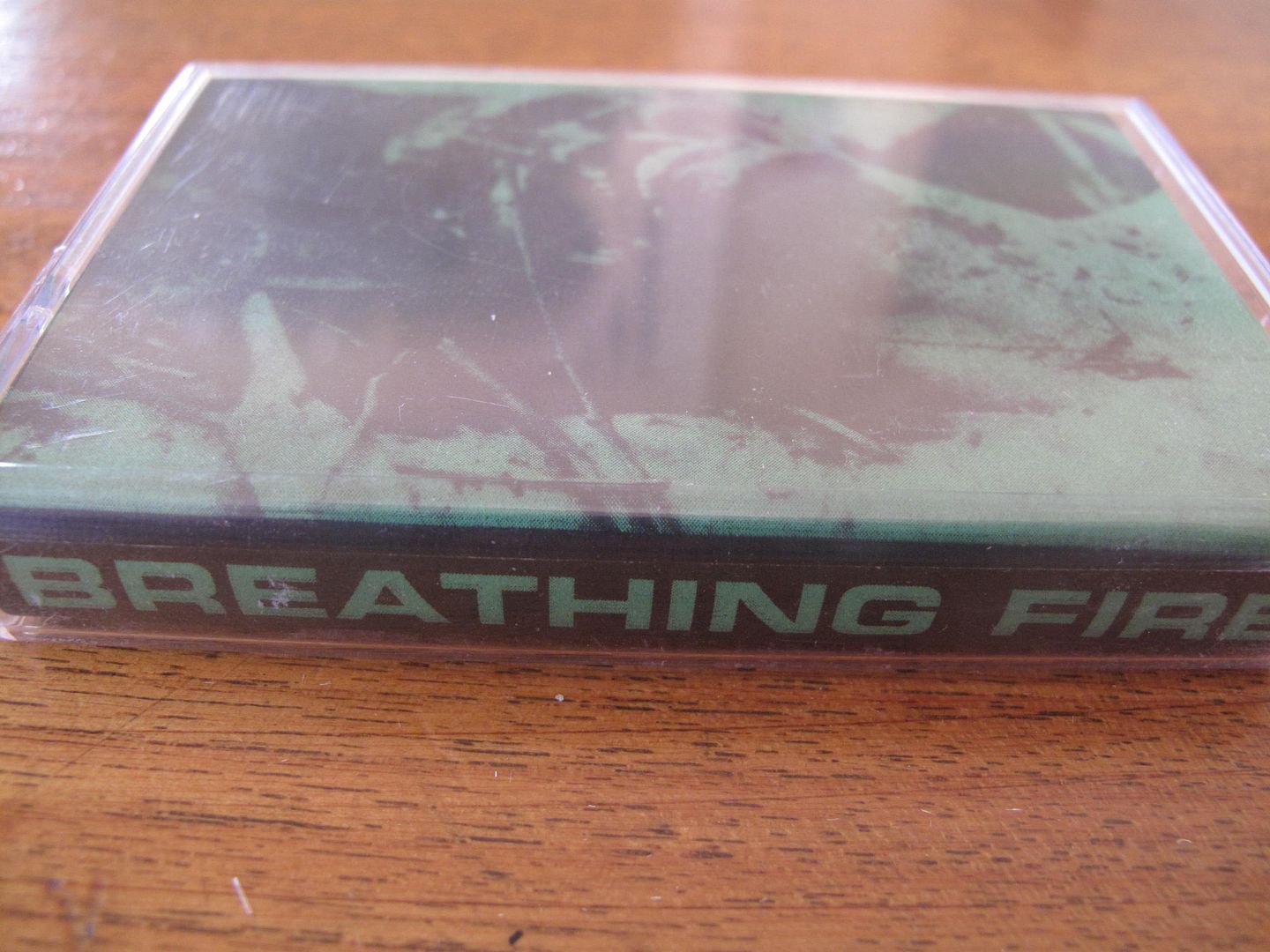 Over the years I've seen pictures of this cassette from various eBay sales and the like with a red sleeve. Unsure of the details regarding the different coloured covers, I doubt it's subsequent editions or anything of the like. I am curious though, if anyone would like to help out.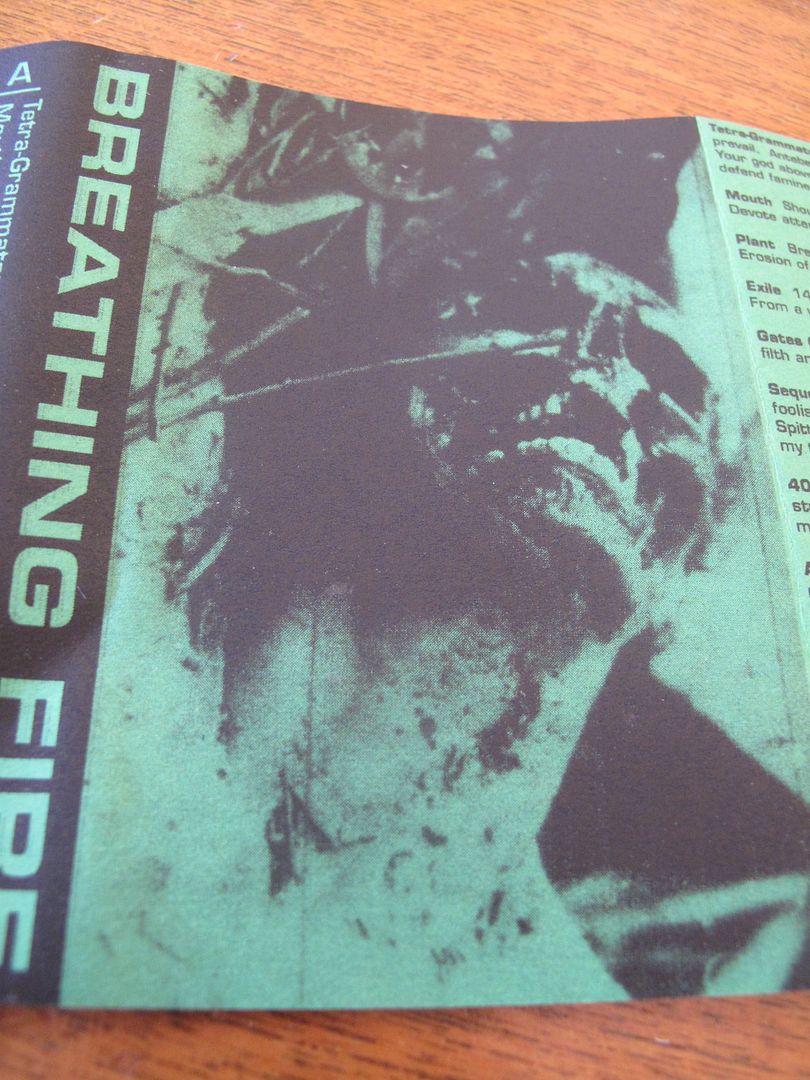 Dirty powerviolence influenced hardcore with mild metal leanings, this tape was later reissued as a 7" that was received very well apparently. What's strange though is that the full length album that followed the 7" didn't sell as well as some people expected. Apparently MANY copies of that LP sit idle at Painkiller HQ. Crazy. Great full length. When you're over there grabbing the new stuff, get a copy of the album too.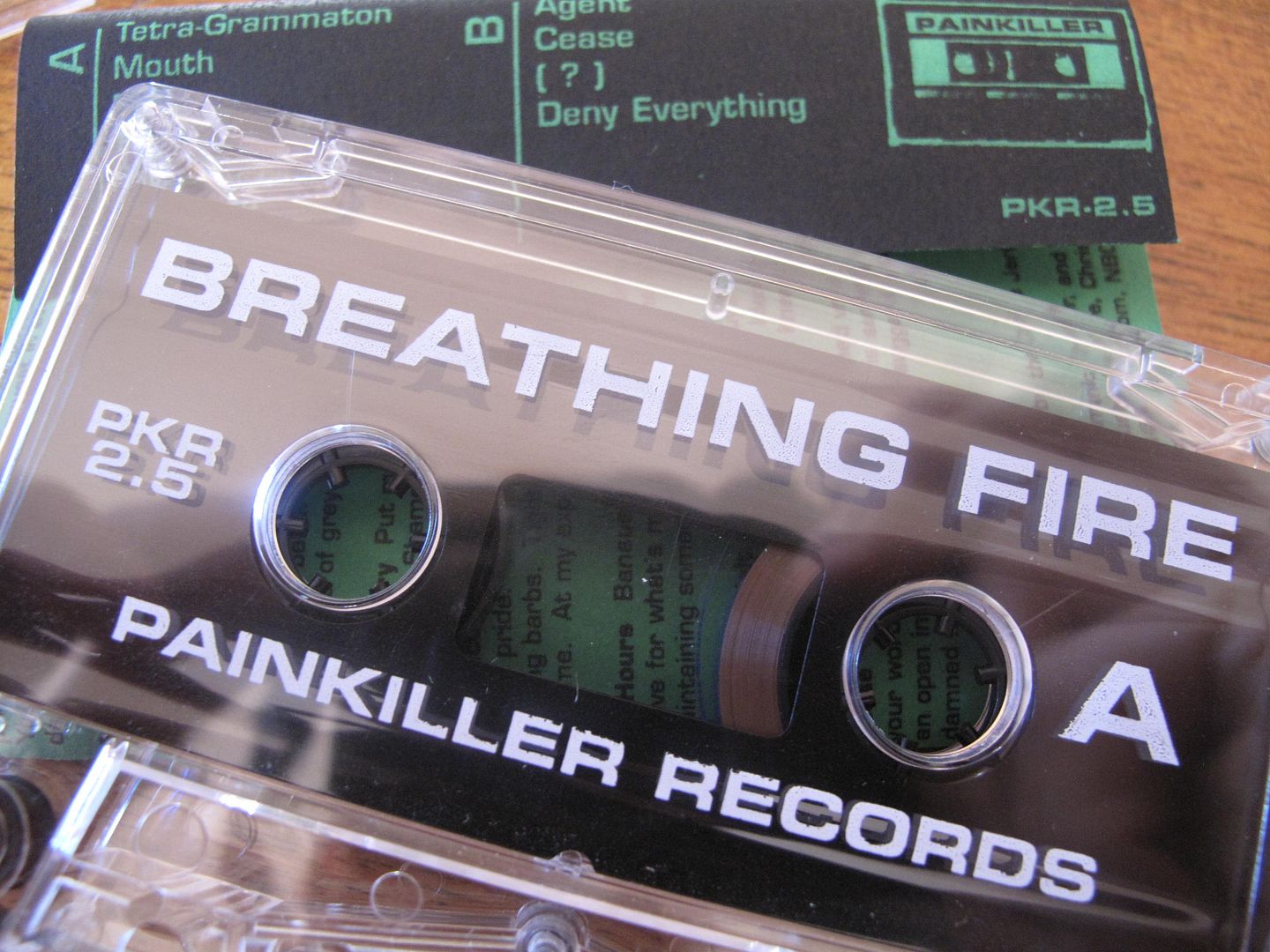 I don't think the band are active anymore. They don't play shows and they don't get together to write songs. Who knows though, alot of people thought similar things about Soul Swallower and their LP just dropped, so I guess 'never say never' is appropriate here.