You've probably noticed that the last few days posts have been dominated by tapes. This one is the last in this current stretch, though I have quite a few more in the post. Back to wax tomorrow though. Here's the "HC4HC" promo cassette from Rival Mob from last year. This is one of the covers, I'm sure I've seen a different one with a dinosaur or something on the front.
The band did this last year before the actual record came out. Four songs, only the title track made it to the record, the rest here are one timers.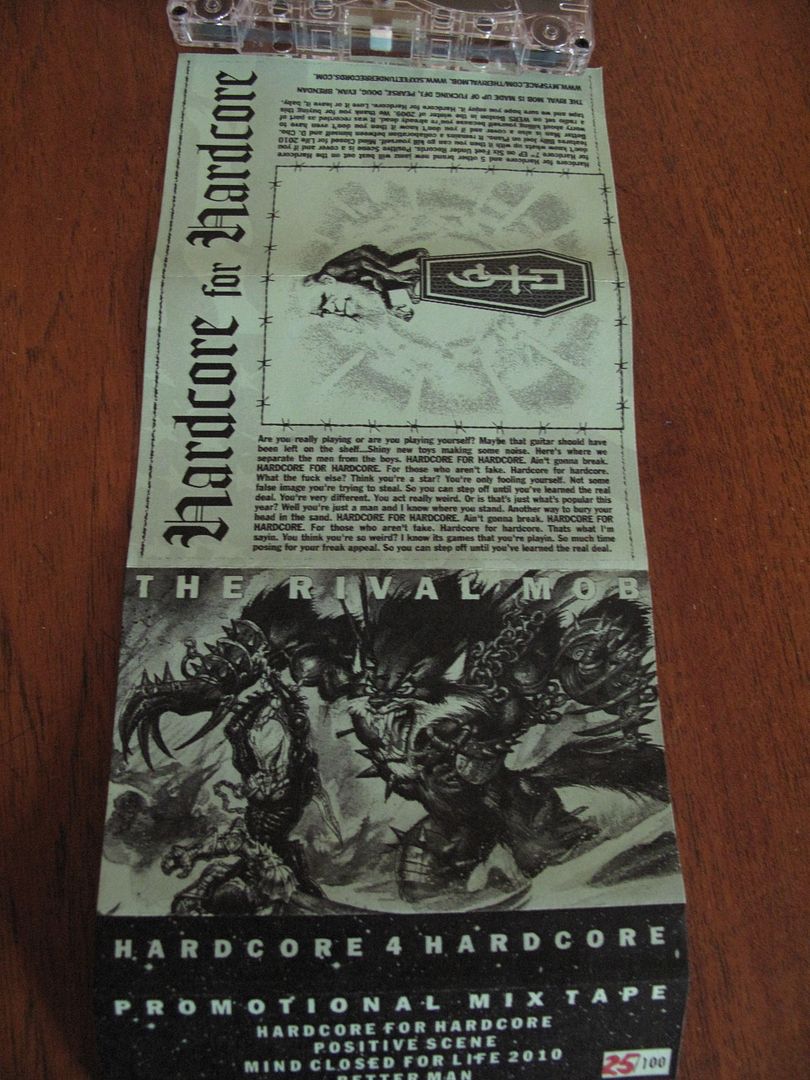 To be honest, I didn't even really want this one that much. The guy who was selling it was also selling some other stuff that I wanted more, so when I bid on that other stuff I chucked a small bid on this to see if I could save on combined postage. I didn't get the other items, but I got this, and for a good price too.
Hand numbered 25/100. Not sure if the numbering is spread amongst the multiple covers of this tape, or if each cover is of 100 (if you know what I mean).
Boston wins again.