Nabbed this cassette on eBay for $6 a few weeks back. To be honest I was prepared (and expecting) to pay a reasonable amount more. Are kids not psyched on Soul Swallower like I am? I thought they were pretty hyped amongst the Boston nu scene. Anyway, this is their "Devoured" promo tape for their upcoming LP of the same name.
Torn as to wether I should make a detailed post about the band now, or if I should save it for when I get the proper vinyl. If I wait for the later, it could be months. Painkiller is taking a LONG time to get this record to the masses. I'll wait. Listen to a track
here
.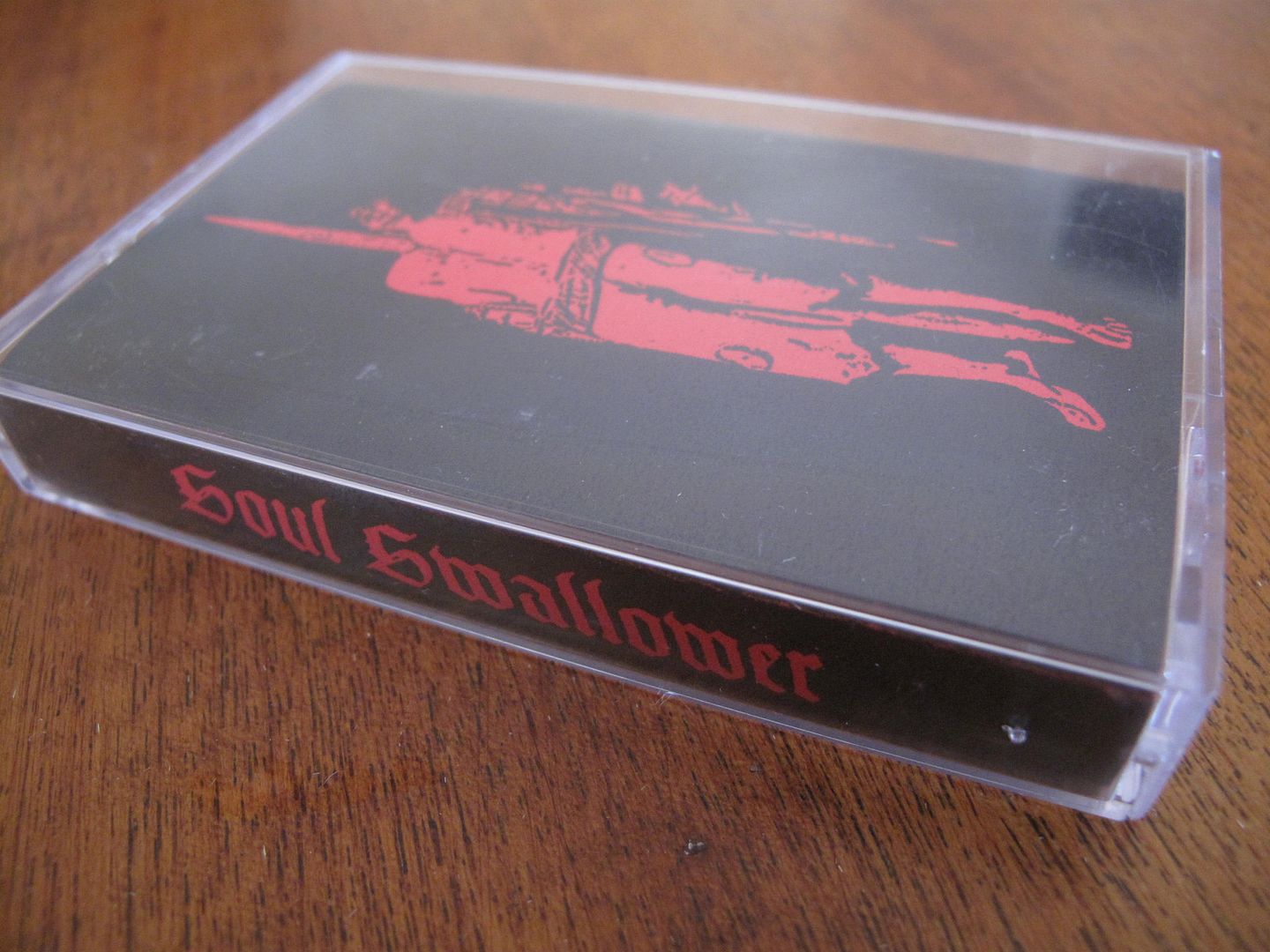 All I can say is that these tracks here are better than the stuff from their 2007 (I think?) 7", and those songs were top class. Just you wait.