One of my more anticipated releases this year, the Iron Lung mix tape arrived in my mail box last week. Sold out already, I'm not too sure of the numbers of this one. Iron Lung dubbed this under their label of the same name.
One song each from 20 different acts, stand outs for me include the Mind Eraser song obviously (it's fucking great by the way), Iron Lung's contribution (barely 20 seconds, way too short but still cool), and the Opt Out track.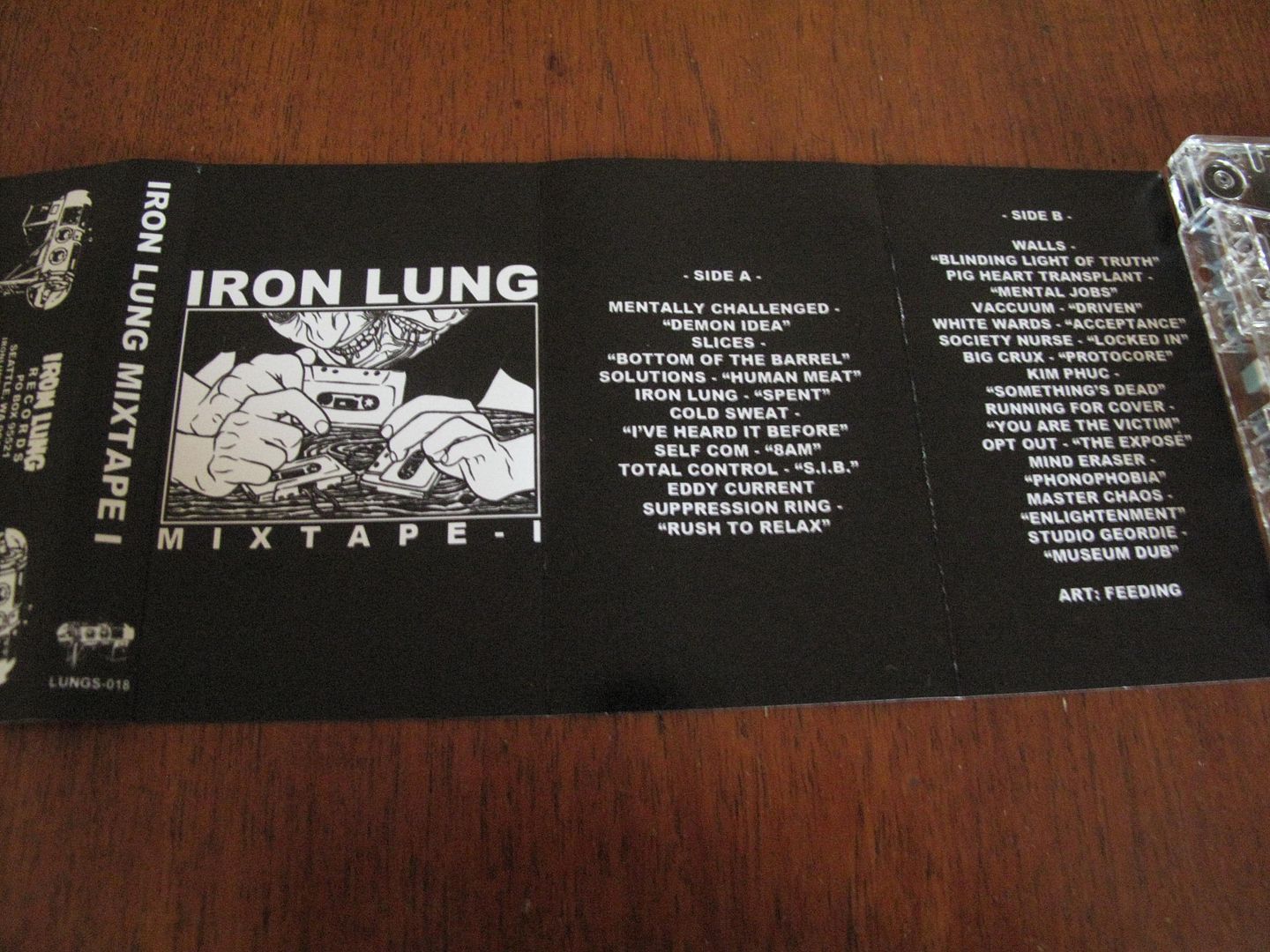 So yeah, I mentioned that the IL track is short. 15 seconds to be precise, and it's their only contribution to the entire tape. Doesn't really seem like a mix tape to me because of this and more like a straight up compilation release. Like that really matters though, this is still a comprehensive perspective of the band, label and affiliates.
Pro duplicated as you can see. Artwork by Feeding, the art moniker of the bands guitarist.
More music from these bands please.