I bought the following 7" based on the positive reviews from some people who's taste I trust. I'm still not sure if I like it. This is the debut s/t Sex Prisoner 7". As far as I know it's actually their demo put to wax. Pressed by To Live A Lie Records, another record on this ugly smudge/combo vinyl.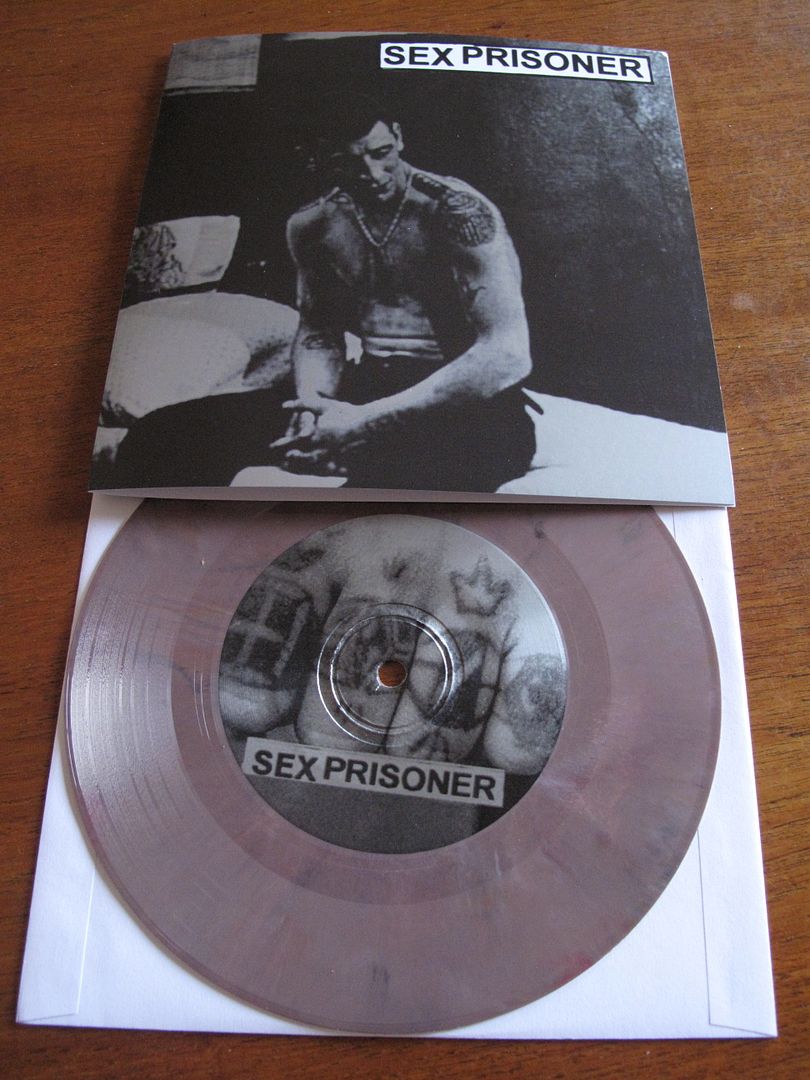 It's possible that if you read this blog and you're into the kind of stuff that I post about, you've probably at least heard of these guys at some point. Heavy powerviolence from Arizona is the call of the day. Hailing from Tucson specifically, they're about an hour and a half from Tempe, the home of the great Get Destroyed (from whom I'm desperately awaiting their new 7", due this year), and in the grand scheme of things, I guess that Sex Prisoner are heavily comparable to Get Destroyed in alot of ways; heavy guitar tones, semi messy recording, stop/start structures, even the vocals between each band sound rather similar at points. SP seem to rely ALOT more on basic chug chug (dun dun/jud jud) mosh bits though, to the point where it tends to get really boring. That's my one problem with this band. On some occasions I'll sit down and spin this 7" and I'll really get into it, and then other times, the jud bits will just totally kill the vibe for me.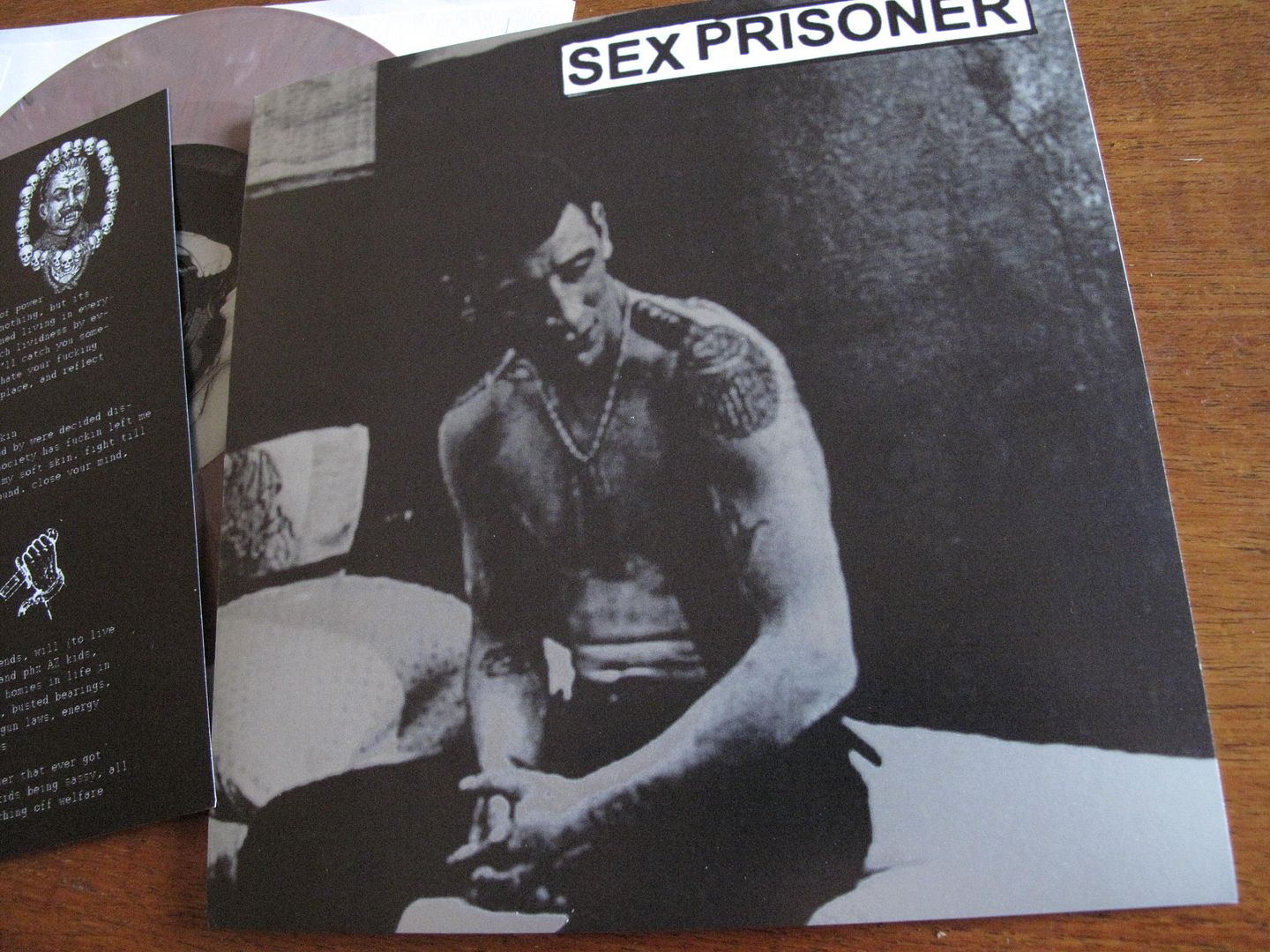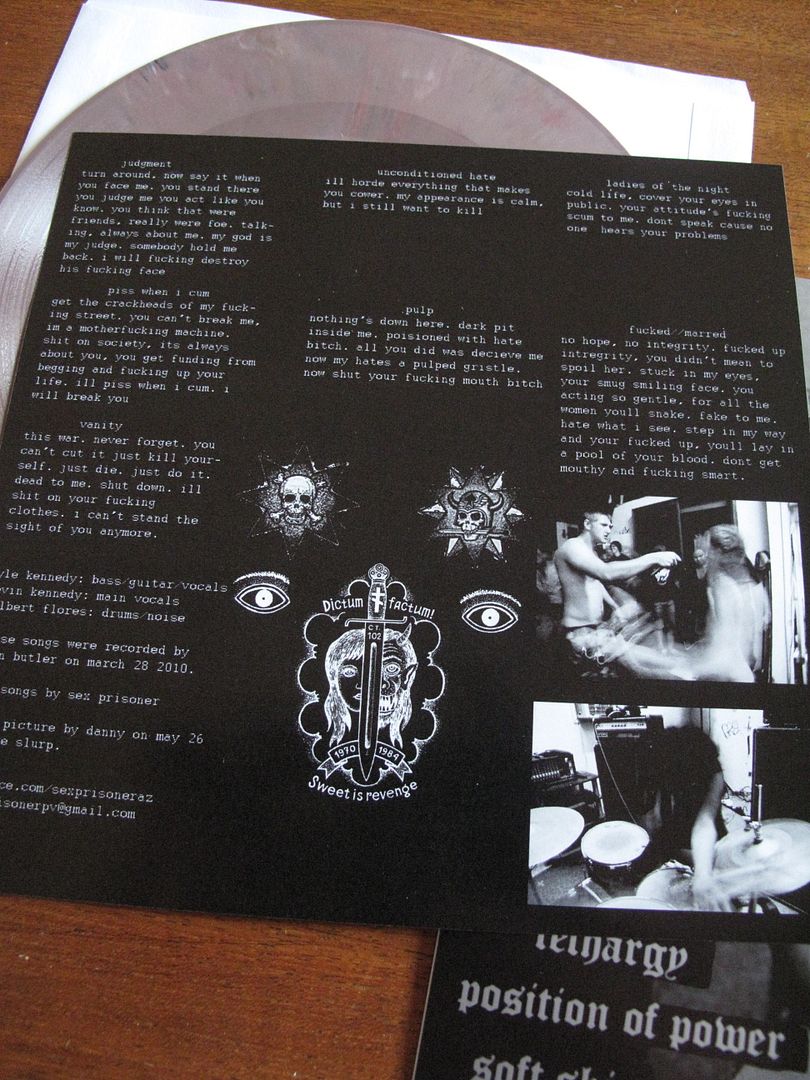 I wouldn't let my stupid little preferences put you off trying this record out though, I'm pretty sure this will suit most modern PV kids. I'm still yet to make a proper decision about it, I may end up warming to it completely. I didn't get into Get Destroyed right away, and their last 7" was pretty much my favourite record of 2009, so who knows what will happen here.