Couple tapes, first a mates band of which I've posted about before. Lustration from Brisbane play nasty death metal. This is their demo tape, "Goetic Invokator", a second dub of it thanks to Whort Records. This version looks a bit cleaner than the first band issued version edition. Brighter colours, crisper packaging.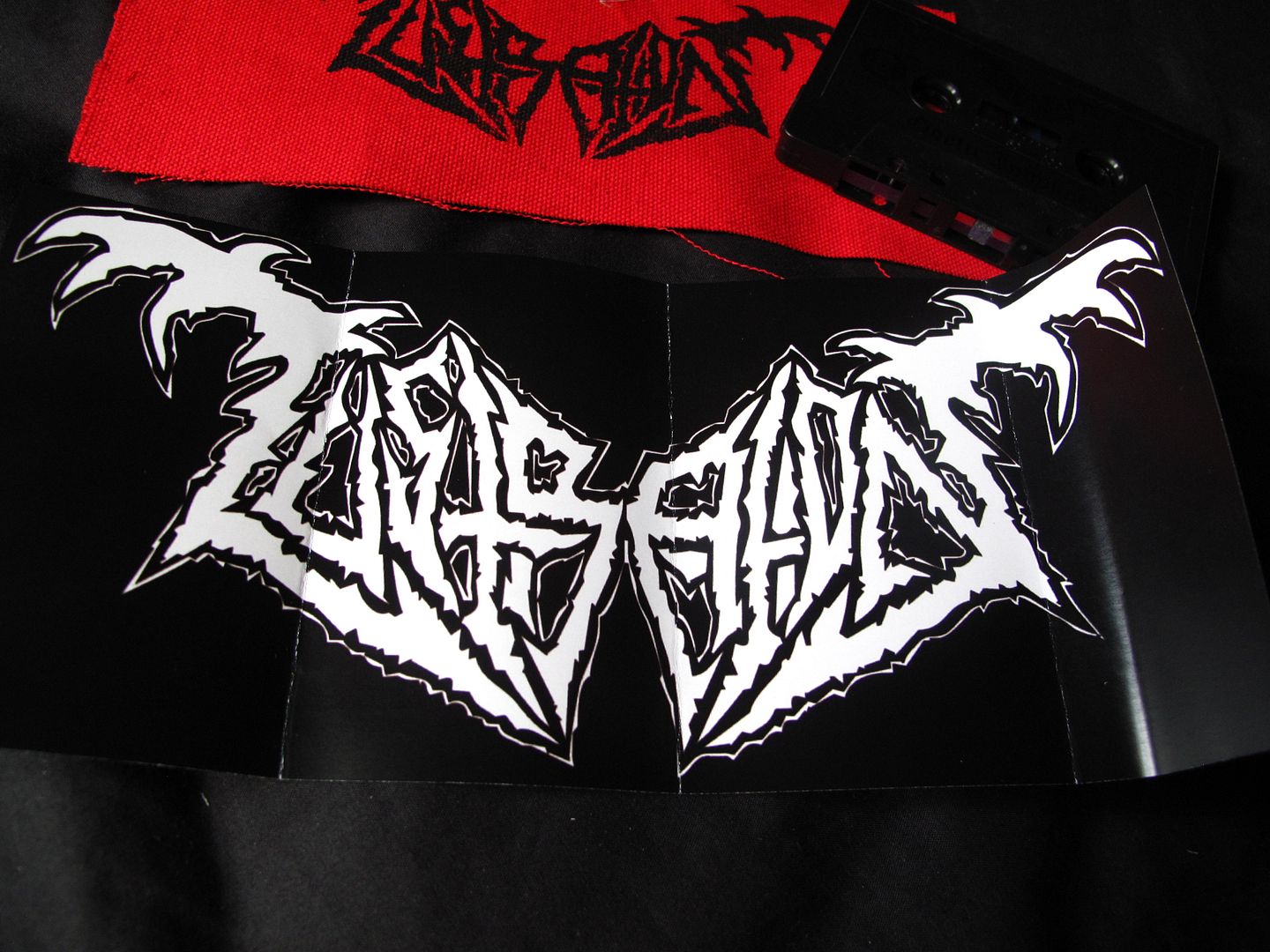 And it comes with a cloth patch.
Second, the War Threat demo. Crust driven stuff from Perth with members of a few notables I think, off the top of my head I can recall Micky from Suffer, there may be other dudes too.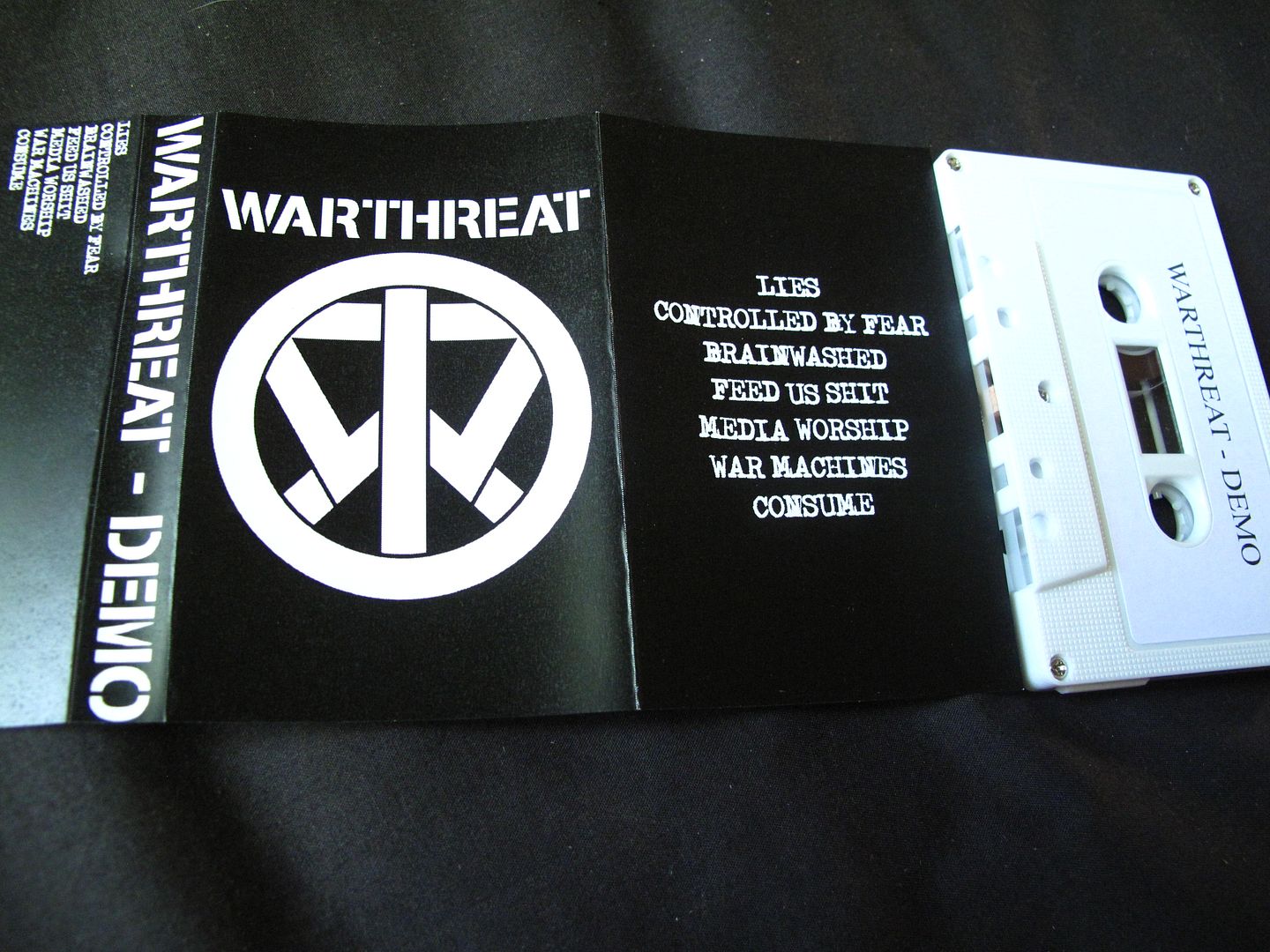 Check the song names, you know what to expect. Every song title and it's content is an obvious direct tip of the hat to general anarcho 'smash the state' ideals. I'm not a fan of said influences and direction, but it is what it is I guess. There is alot worse.