Another (and the last) record I got with that Feast Of Tentacles order I did a few weeks ago, the Sick-Fuckin-O/Torn Apart split 7".
Red
wax of 50 copies. Two UK bands, both playing a good interpretation of early 90's Cali PV.
Cover art by Rohan Harrison, he calls this one 'Meat Halo'.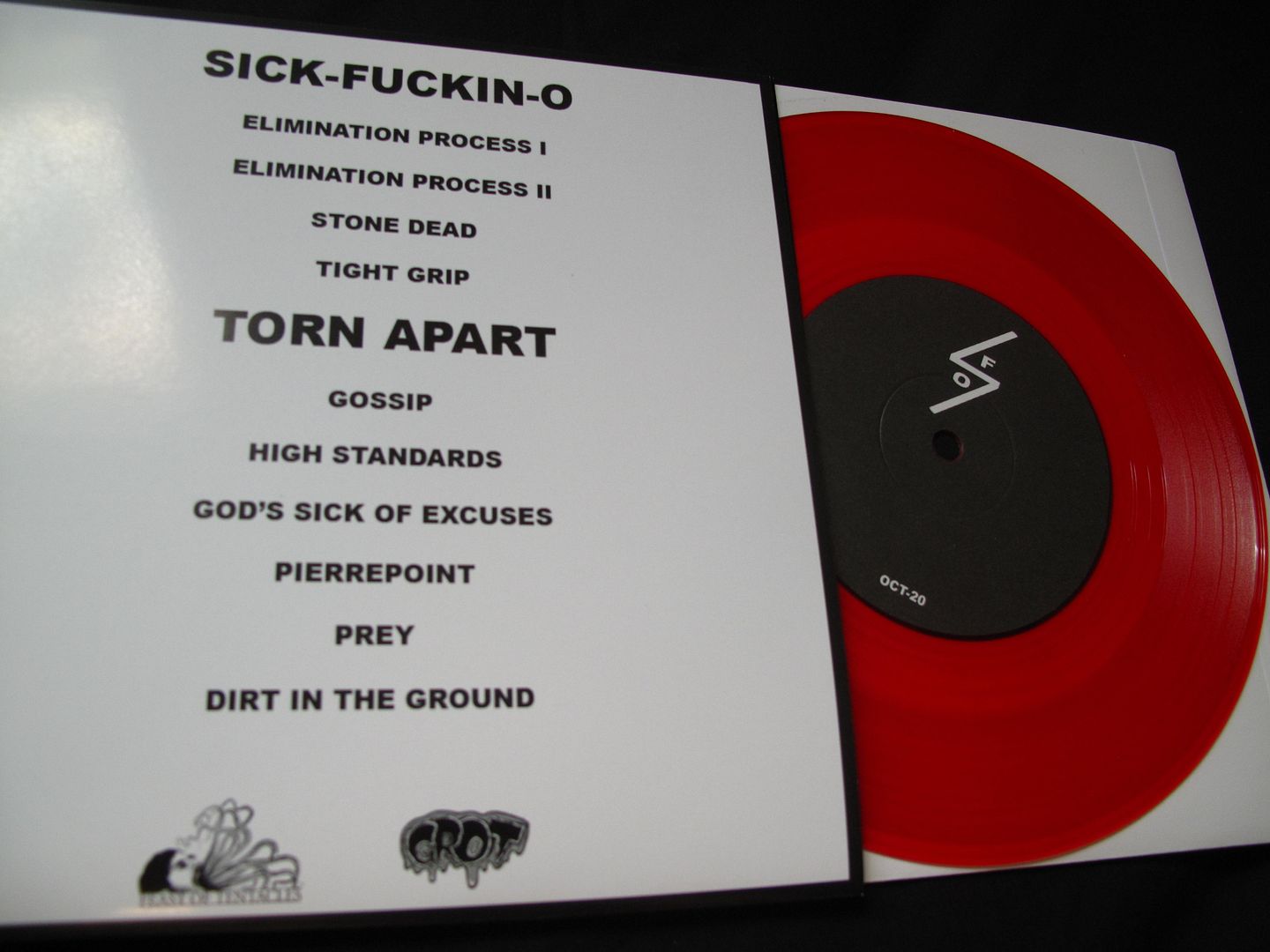 I've posted about Sick-Fuckin-O before, this is the newish band fronted by Ian Leck, playing fast hardcore ala Infest (if you couldn't tell by their name). I did like their last EP, but I'll admit that after some long term listening that it's not as great as their namesake would suggest. The material on this split is more or less right in line with that earlier material. It's a keeper, but it's nothing overly memorable either.
As I stated in the beginning of this post, Torn Apart play a good take on Crossed Out influenced noise. Another band to take note of from the UK, their side of this record is by far the better one. A good, thick recording, a more than proficient drummer and a handful of rough, mean hardcore tunes. Certainly some clay amongst the shit if you will.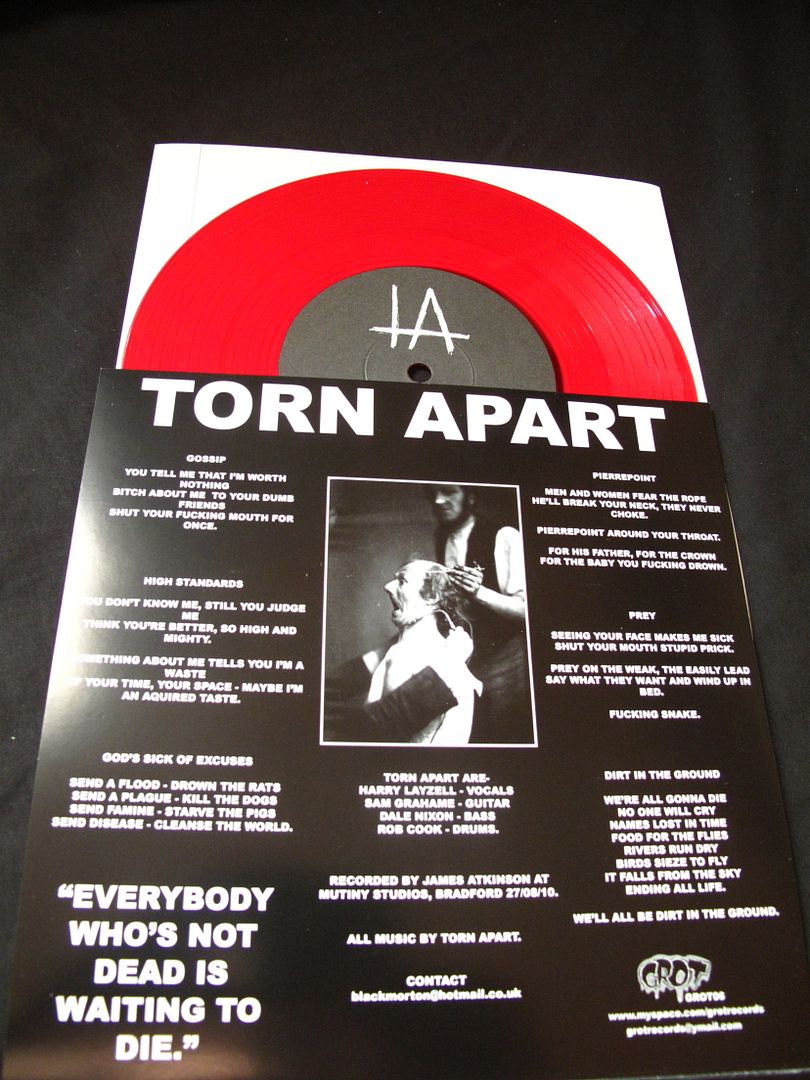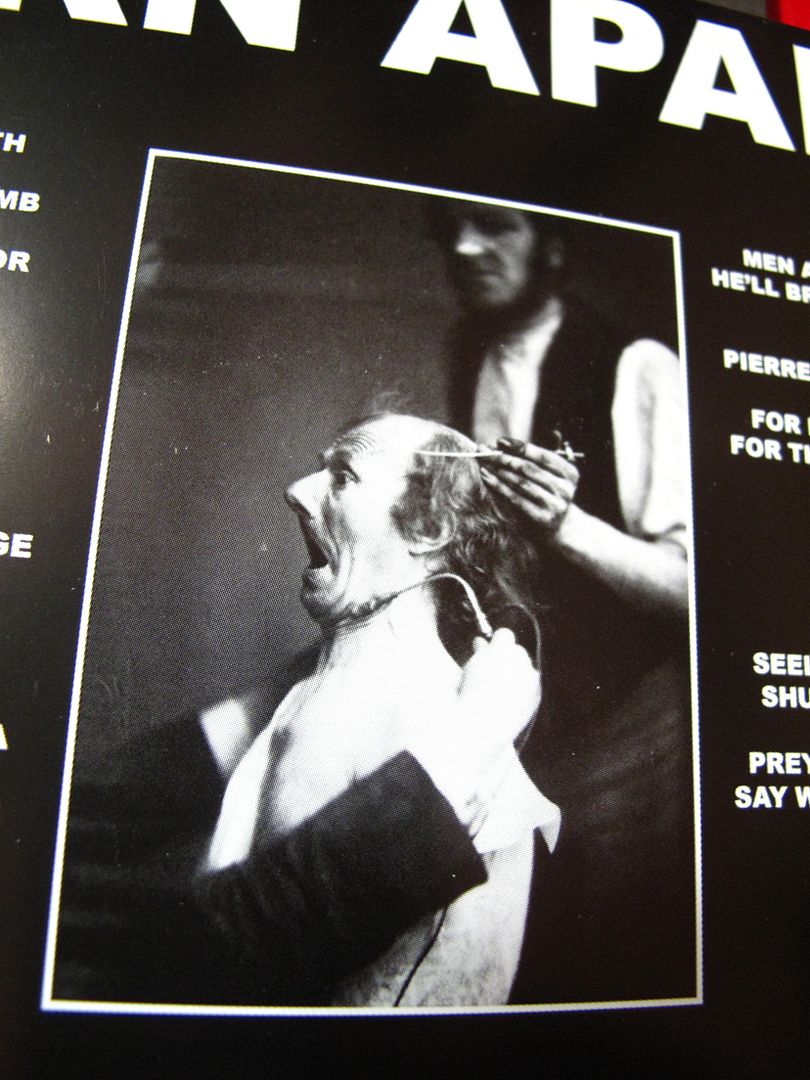 More bands to track down when I'm over there this year.