Here's a band that's managed to develop a reasonable amount of hype over the last six months. California's Seven Sisters Of Sleep released a series of videos for three demo tracks on Youtube last year and from there things began to grow. They play a heavy groove laden brand of sludge/doom with simple, short song structures. I read somewhere someone saying that it's good for people with short attention spans. Pretty much bang on. This is their new s/t LP on A389 Records. Black wax.
This is good, dirgy, slow music. The one problem with this album is the mix. The guitar and bass are both just WAY too low in the mix compared to the vocals. It really sounds weak. Especially when you play it back to back with the demo. A point to make; one of the tracks from the demo reappears on this LP. Not a rerecording, it's the exact same song, it's just been remastered (I assume for vinyl?), so perhaps that's why it sounds so thin. Don't get me wrong, I like this alot, it would just be way better if it sounded like the demo.
This kind of stuff would be perfectly suited to a label like Southern Lord or something equally as trendy. What's funny is, this is a million times better than pretty much anything on that label at the moment.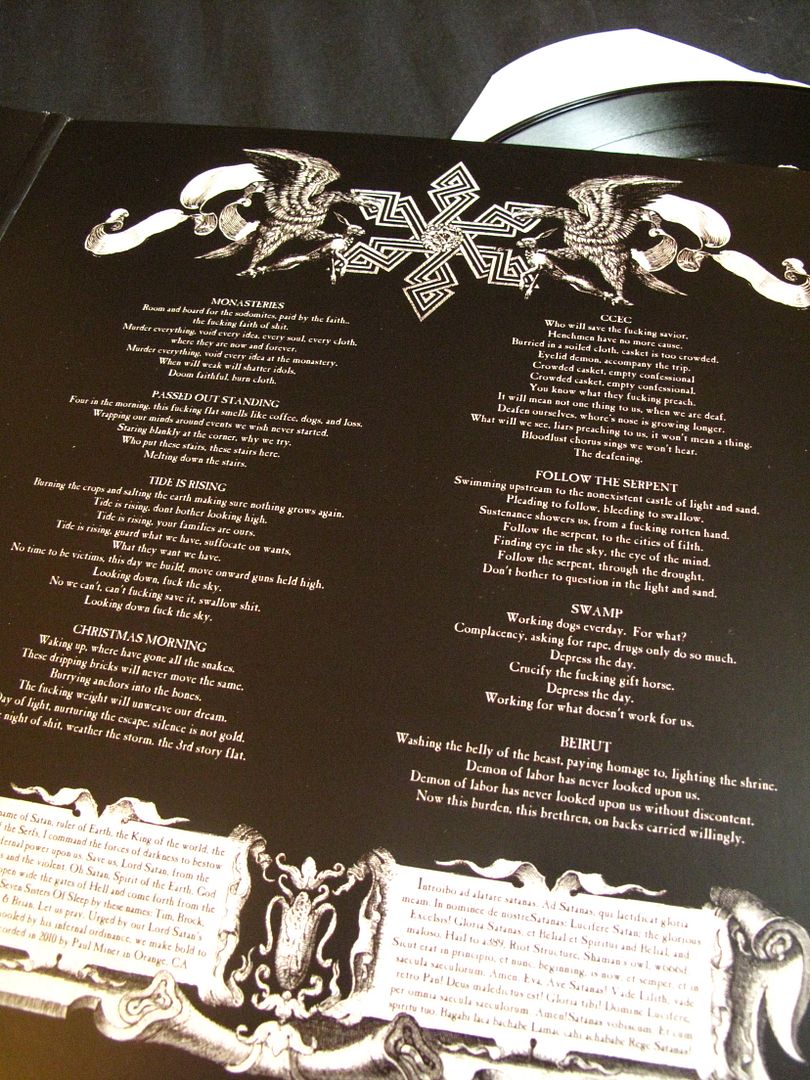 Gatefold sleeve.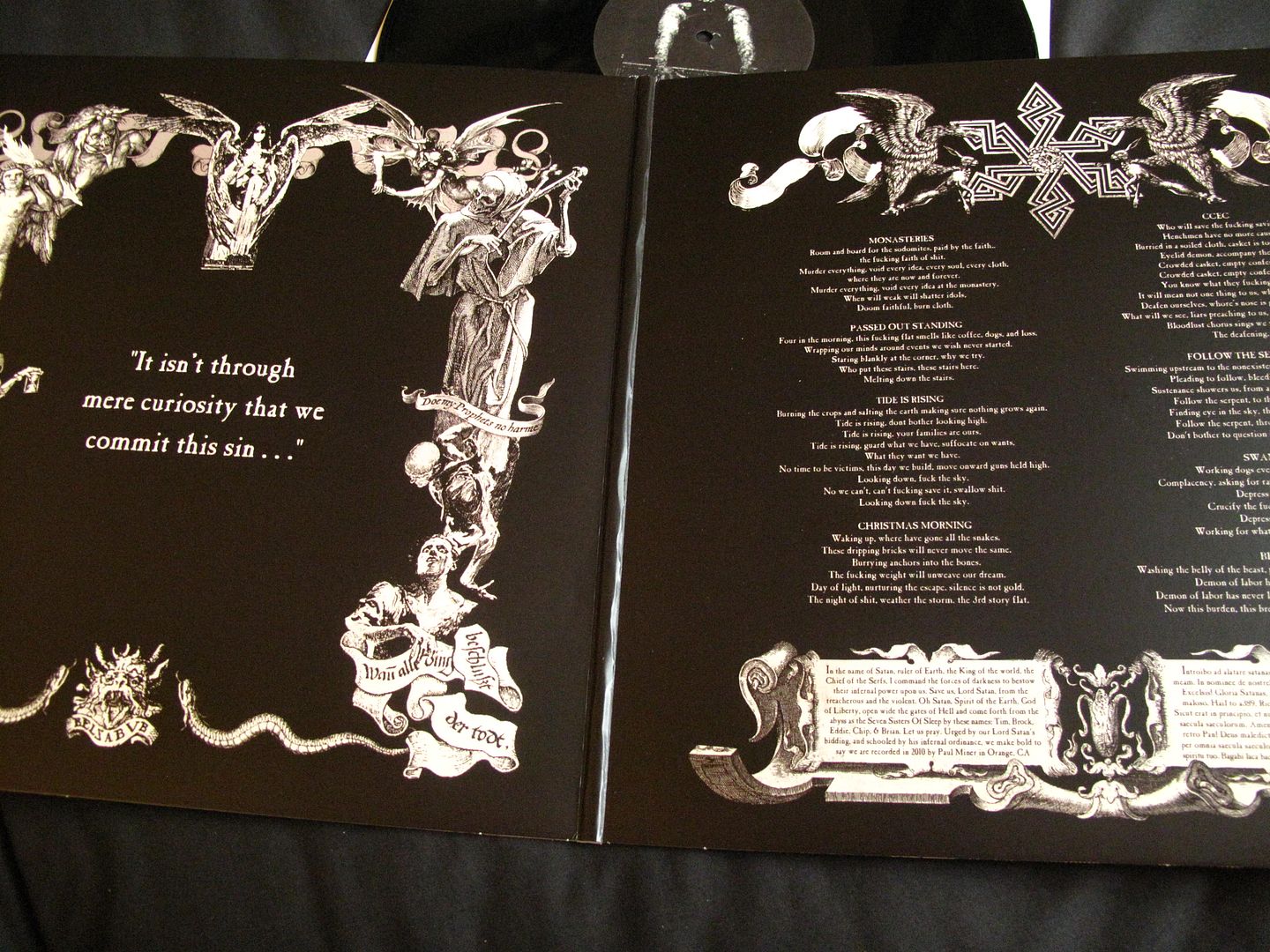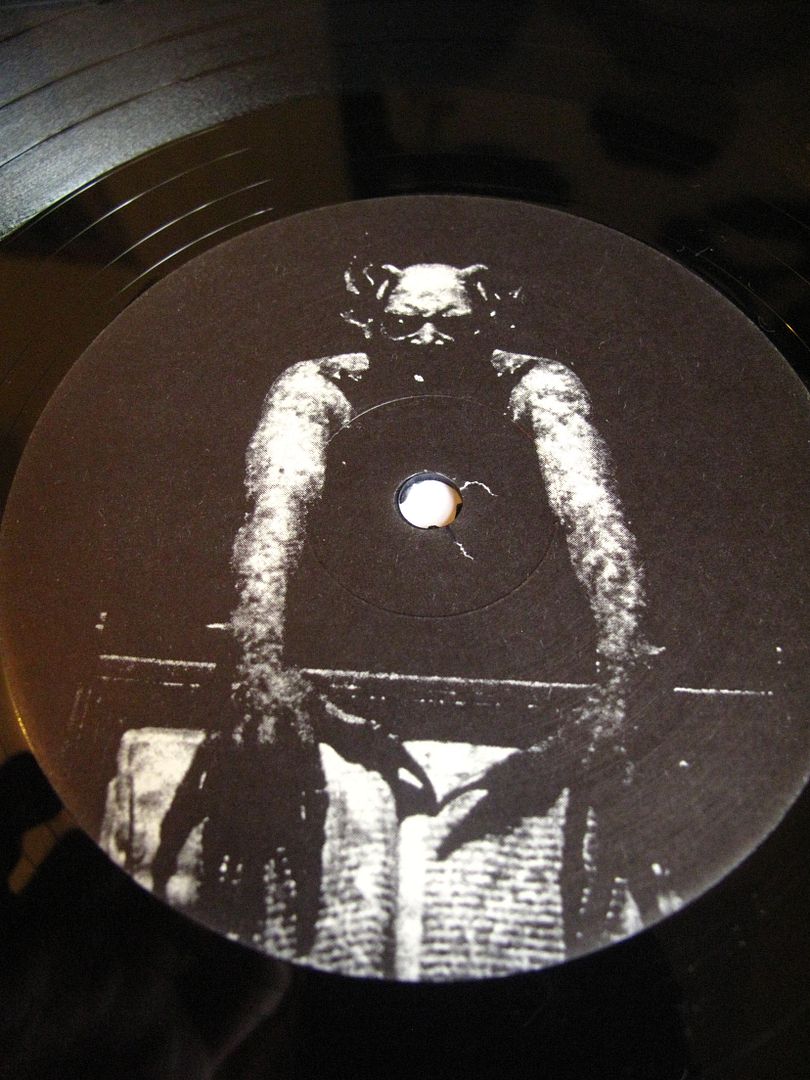 Really hoping that the next recording from these guys doesn't suffer so much in the mixing department. This is good, but could be alot better.