Sometimes I sleep on good bands. Here's a fantastic example, the Bone Sickness demo tape from last year. Death metal mastery from Washington State, USA, this tape was originally issued by the band in an edition of something like 250. Selling out mega quick, Plague Records reissued this version with red sleeves soon after. I picked this up a couple weeks back.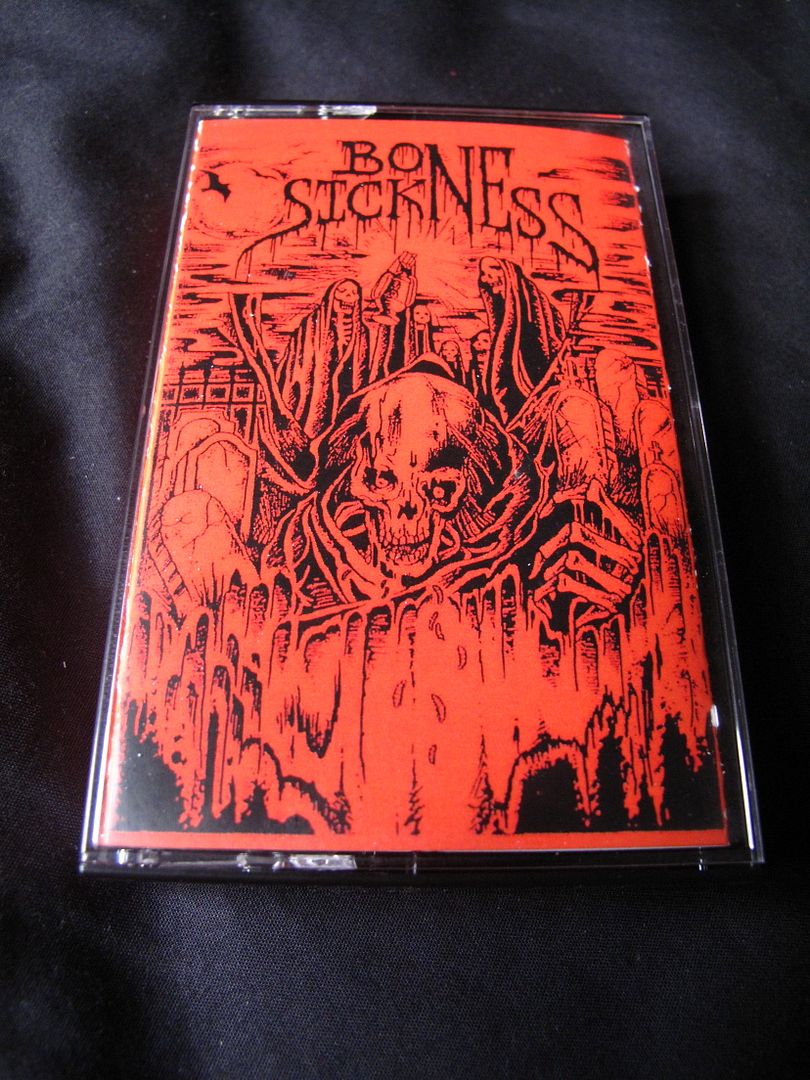 These guys main claim to fame I suppose you could say is their link to fellow statesmen, the thrash band Funerot. That bands guitarist, Ben Moore-Maley wrote for and played on this demo. He's since left the band though to pursue university or something, so they recruited a new guy.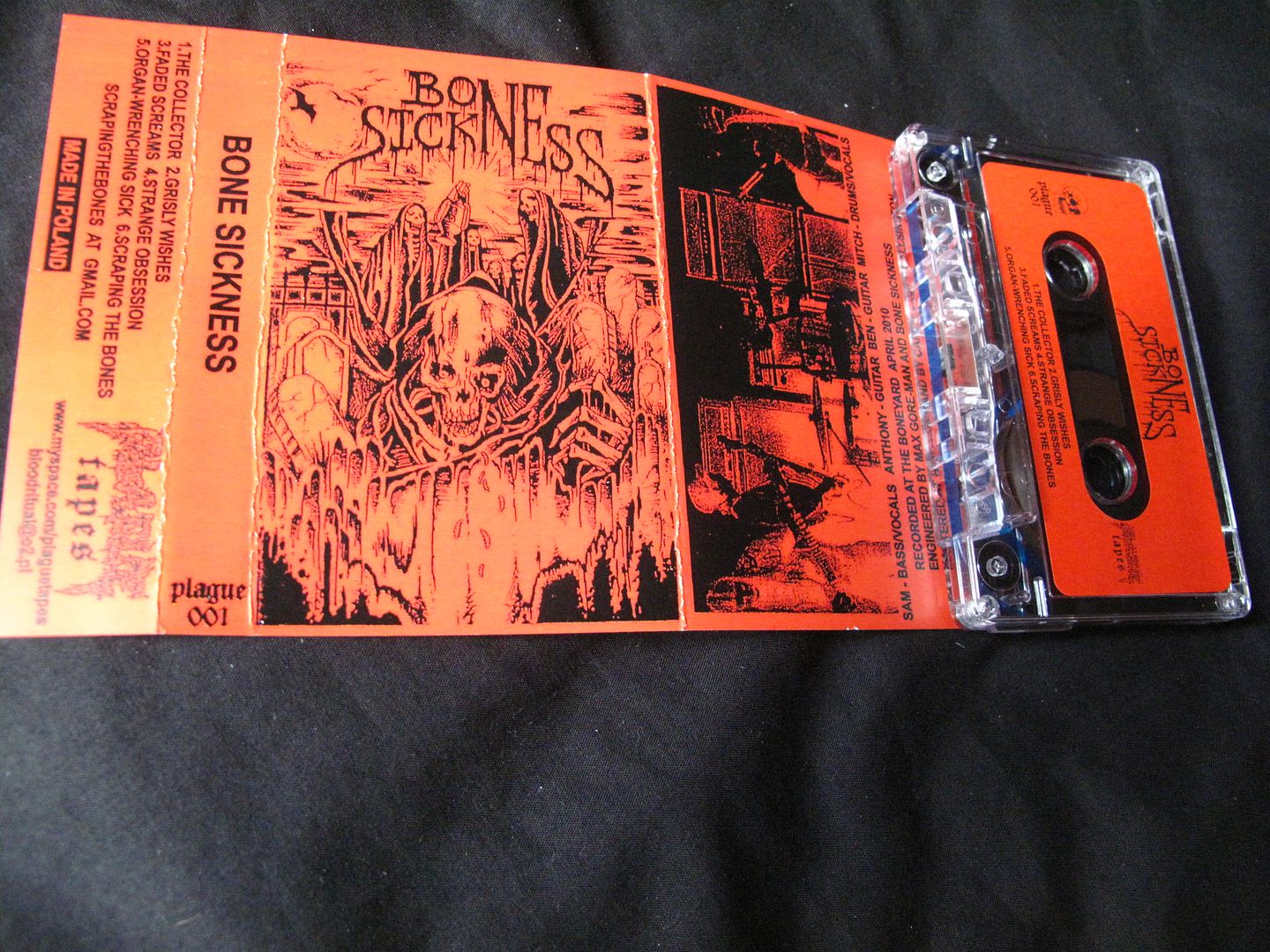 One thing that surprised me about this band is that it's mostly comprised of teenage dudes (as in 17-18). For kids of that age to be able to write and play metal of this awesomeness is very impressive, to me anyway. With the loss of Ben, I'm skeptical about the quality of the 7" they have coming up in the next few months, but the sample they have on their myspace at the moment is pretty fucking good.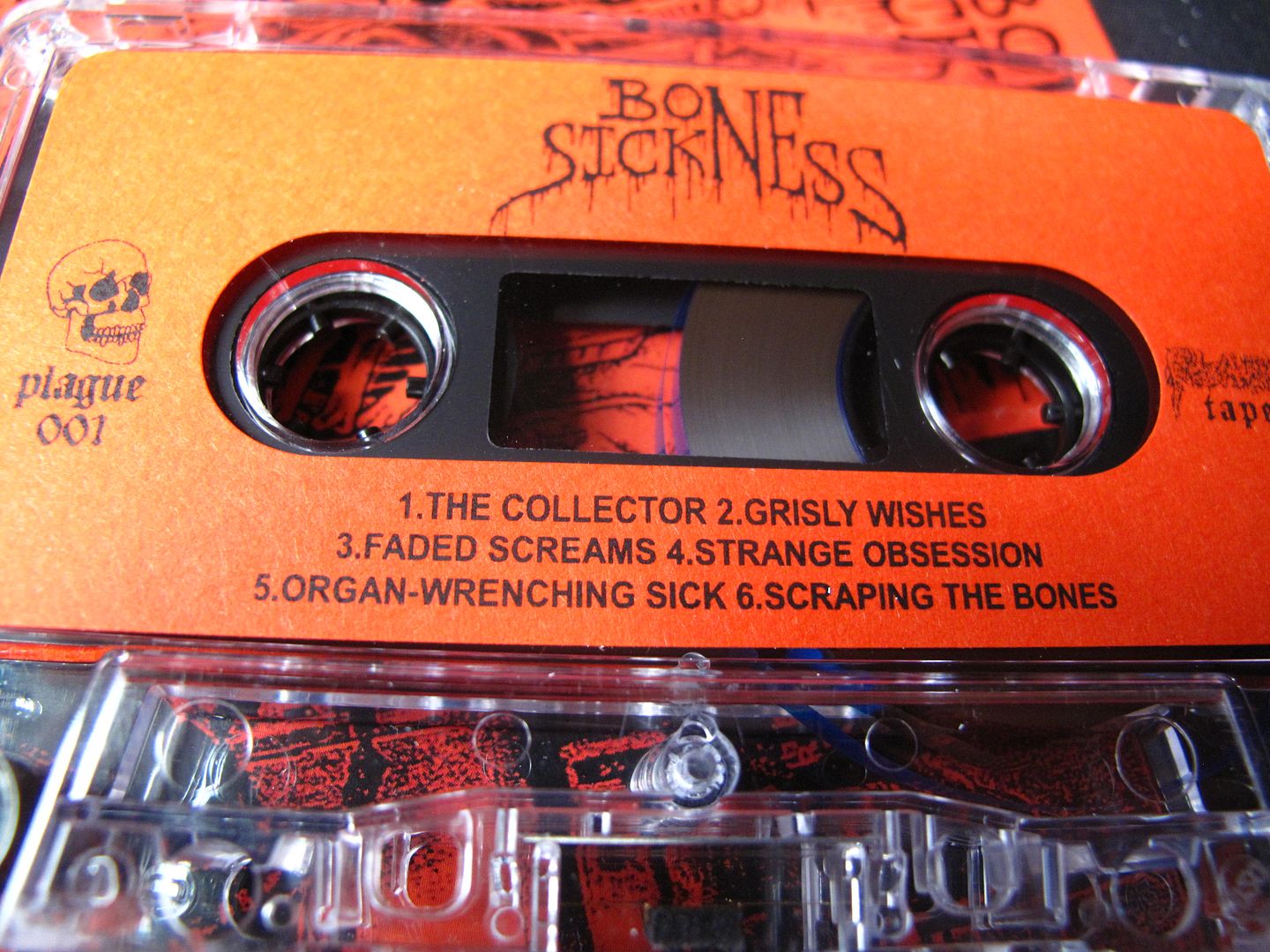 Now that I am aware of these guys, I can safely say that this is one of the best demos of last year. Pure, charging, American death metal ala Autopsy etc. Pretty much one of no more than three bands doing this really well in that country at the moment. I am keen as for this 7" they have coming up on Detest Records.