Generally I tend to post my scores in relation to when I get them. It's not often I'll let stuff jump the queue. With that rule in my mind, I've actually got about 50 other photos that I should be posting ahead of this 7", but I couldn't help myself today. Iron Lung are currently in the country on tour and I managed to see them for the first time ever a few nights ago. They were fucking great and are easily one of my favourite current bands. They just seem to get better and better with each record. This latest release of theirs is the proof. This is the Australian/Japanese press of their "Exposed" tour single. Released with their own label, Iron Lung Records. My first
glow in the dark
record.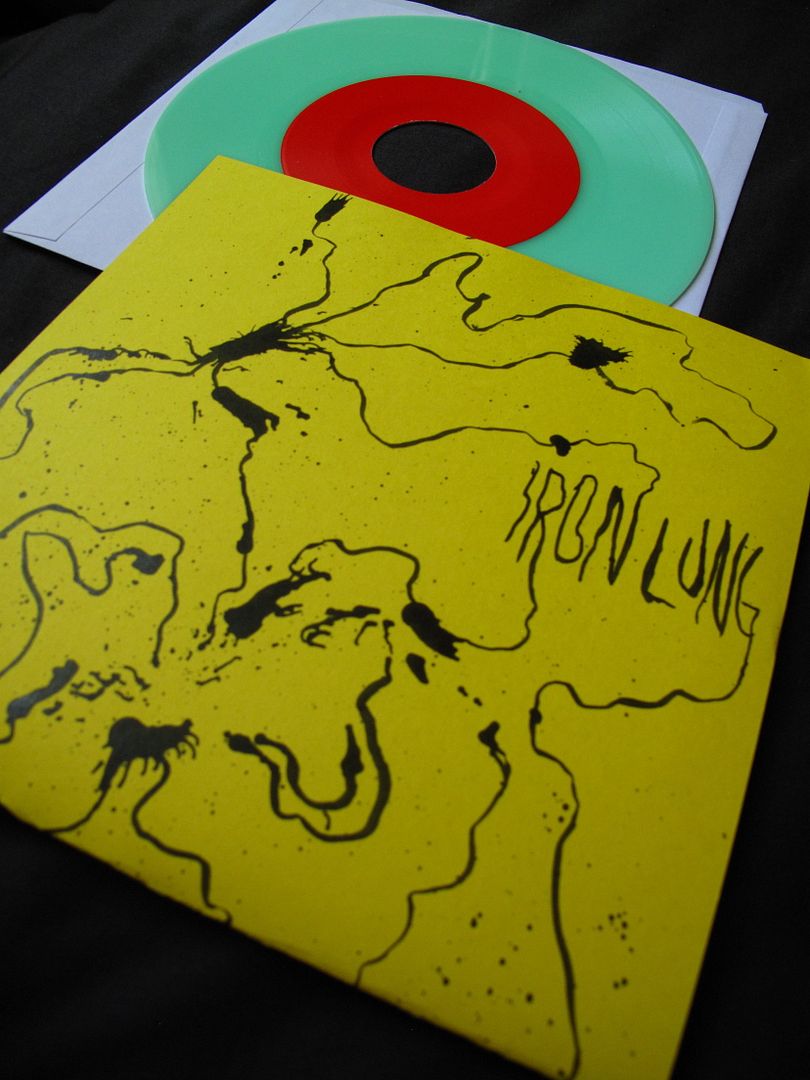 I'm not sure how many times they've pressed this for how many tours, but I know that a previous version of this for (I'm assuming) an American tour on black vinyl and with a red sleeve sold on eBay a few weeks ago for in excess of $35. I probably would have bid on it and won, but my goddamn phone eBay app was shitting itself at the time. Turns out... lucky me, this cost me $10.
Three previously unreleased songs, all of what you'd expect from the more later era of this band. Straight ahead, filthy powerviolence. One of only maybe four or five other modern bands that I have no issue describing as PV. And I'm sure most would agree. The lead track is a mine field. Not sure what the deal is with the second track and it's Sex Vid reference, but I'm quite positive it's not a cover. Though there aren't any overly obvious guest vocals in the song, I'd go as far to say that this is another one of their collaboration tracks (my mate Tim informs me that it is in fact a Sex Vid cover. A track off their LP. Probably should have researched a little harder eh?). It's fucking good anyway.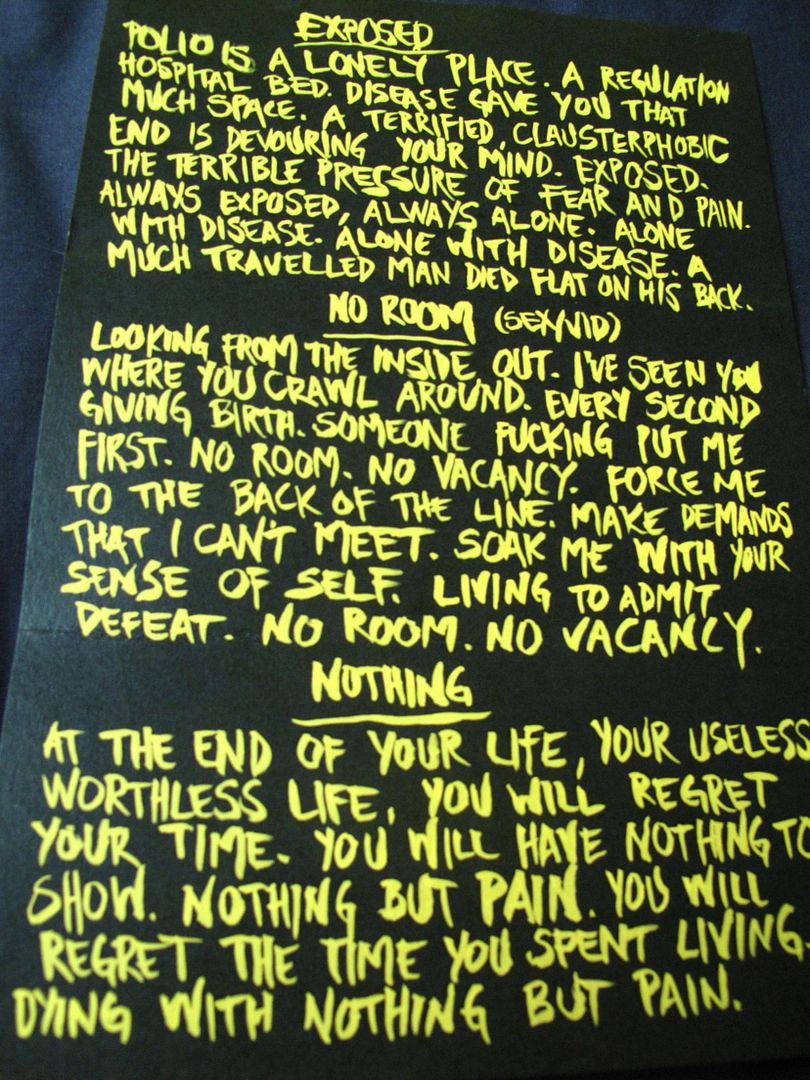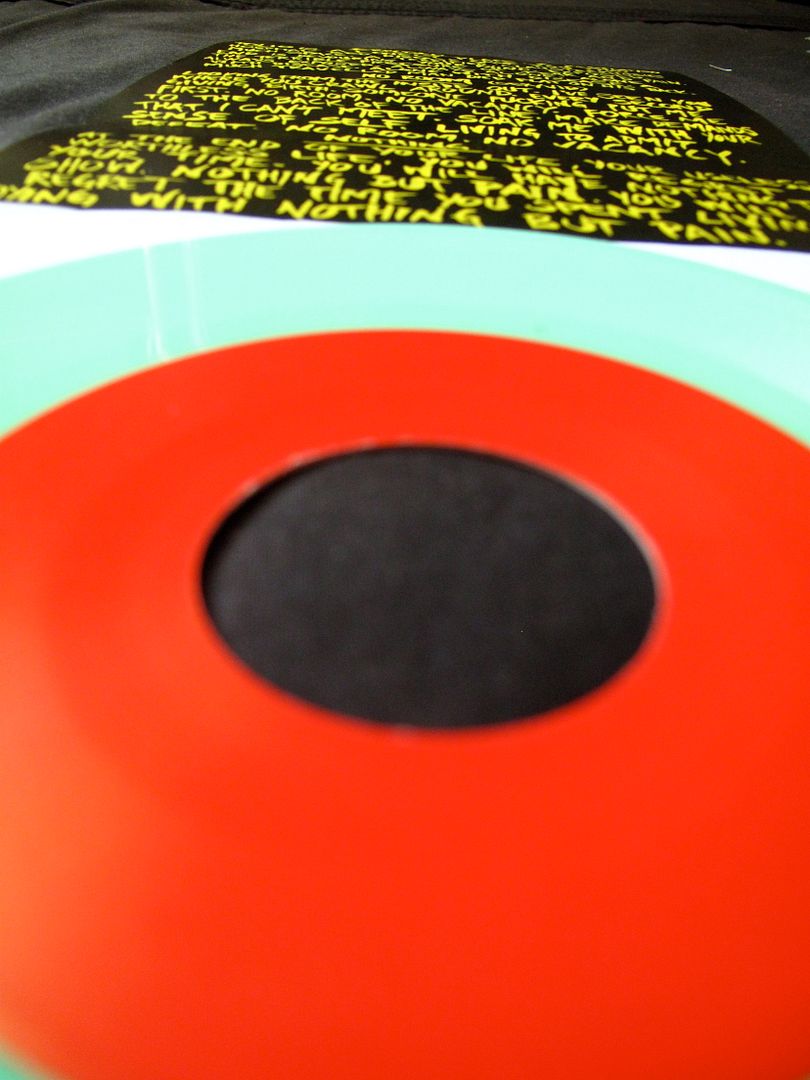 My first glow in the dark piece. Pretty cool.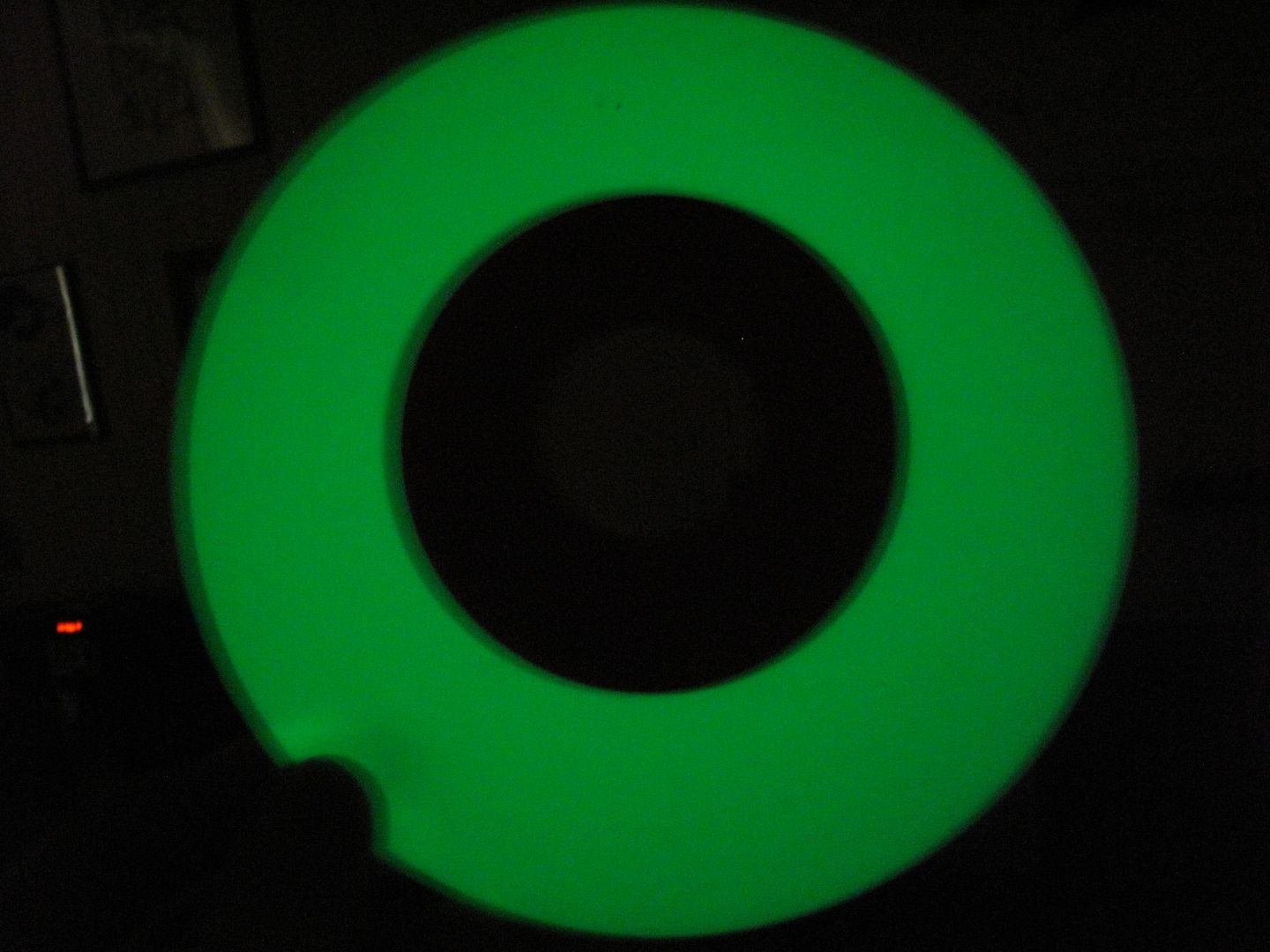 Up next from the band is the 4 way split double 7" with Mind Eraser, Scapegoat and Hatred Surge. I cannot wait, more than a year in the making.