This is the first 5" I've bought in a while, the new Vaccine EP "Crimes In Blood". Painkiller Records has pressed this on black wax. A limited amount (I suspect 100?) on colour was also pressed. I wasn't lucky enough for that, so this will have to do.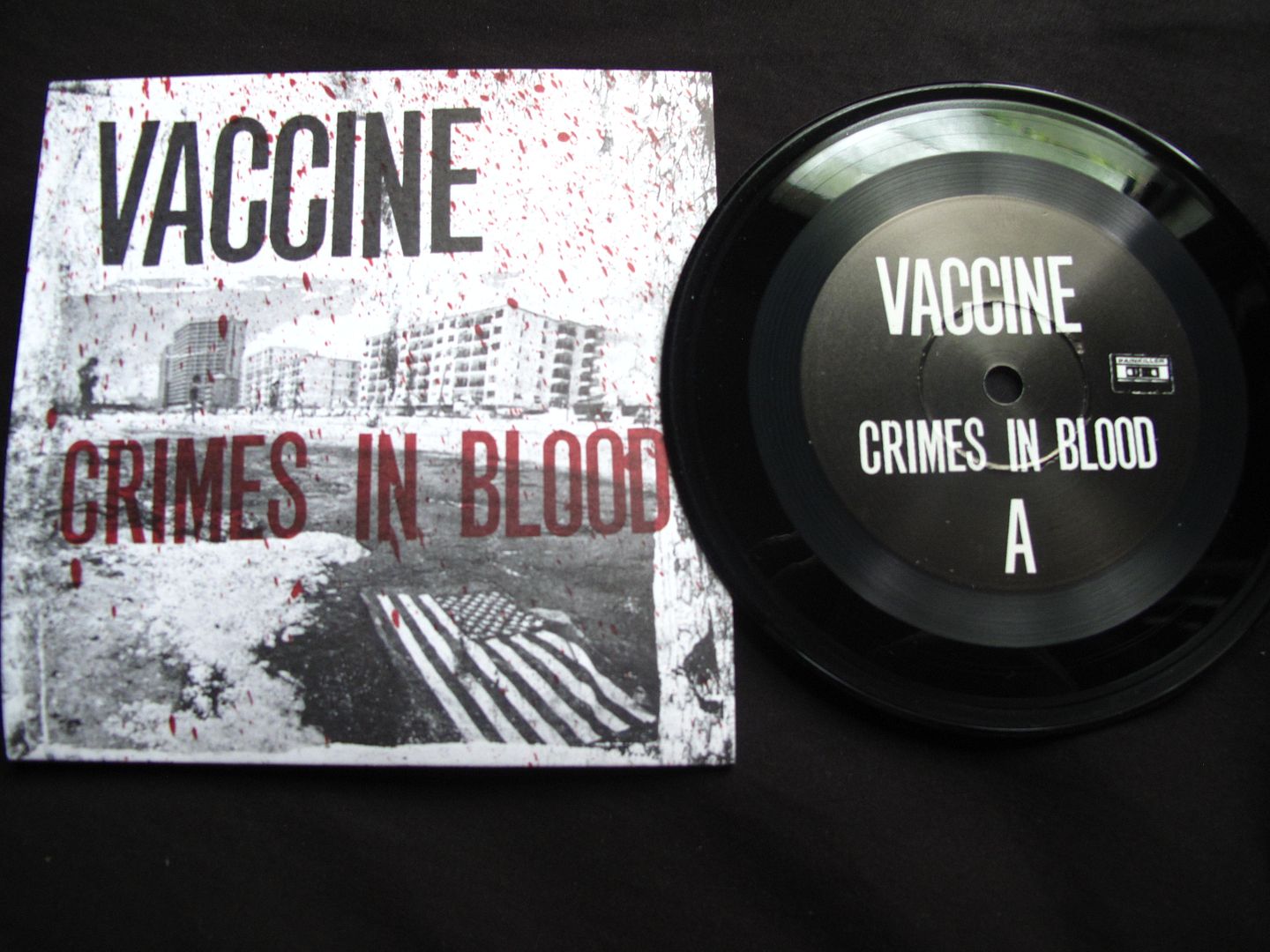 More of the same from this band, though I wouldn't say that's a bad thing. Break neck speed violence. This is better than the last 7" in terms of production value; it's louder and angrier sounding, not quite as rough. If only it was in the 7" format and had maybe four or five more songs, then I'd be stoked.
Horrid artwork that I've heard alot of people complain about. Reminiscent of alot of those 90's militant edge bands. I'd write it off, but I kind of suspect that the band kind of made a conscious decision to do this. It wouldn't surprise me if that were the fact anyway.
Bring on more violence.
Curious to see what the band could possibly do next.