Here's the Deranged Records reissue of the Violent Minds s/t 7" on black vinyl. This was originally pressed by My War Records (of which I have a copy) before that label disappeared. I also read somewhere that this was also put out by a label called Violent Music. Not sure what the deal is there, but I'm assuming it's probably connected to the band. Someone help me out.
Manson/Neg FX rip off cover. Hand numbered 22/100.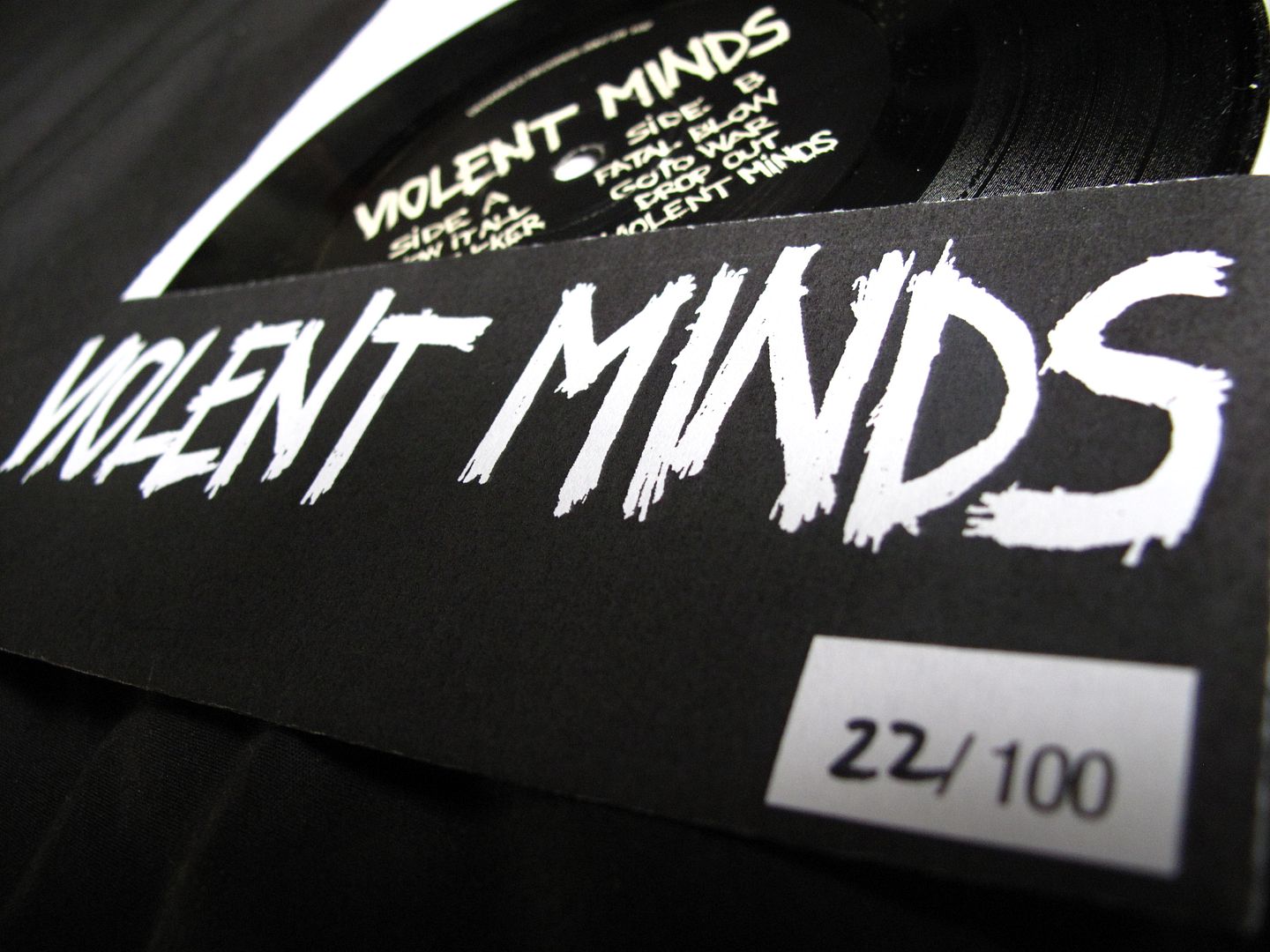 Secured this for a small amount along with the subject of yesterday's post, the Justice demo 7". To be honest I probably wouldn't have bothered otherwise, but I thought I'd give it a go. Paid less than I thought I would so I'm happy.
Certainly one of my top five bands of the noughties.