Picked this up a couple of weeks ago, one of the tour covers of the new I Exist/Phantoms split that the bands had out on the road with them. The only reason I bought this was for this particular cover, an excellent rip of Bill & Ted's Bogus Journey. This is just one variation of something absolutely ridiculous like six different covers that they decided to do. For something like six shows I might add. Ouch. Not a fan of when bands do this, but like I said, I couldn't resist this one. Black vinyl, Common Bond Records.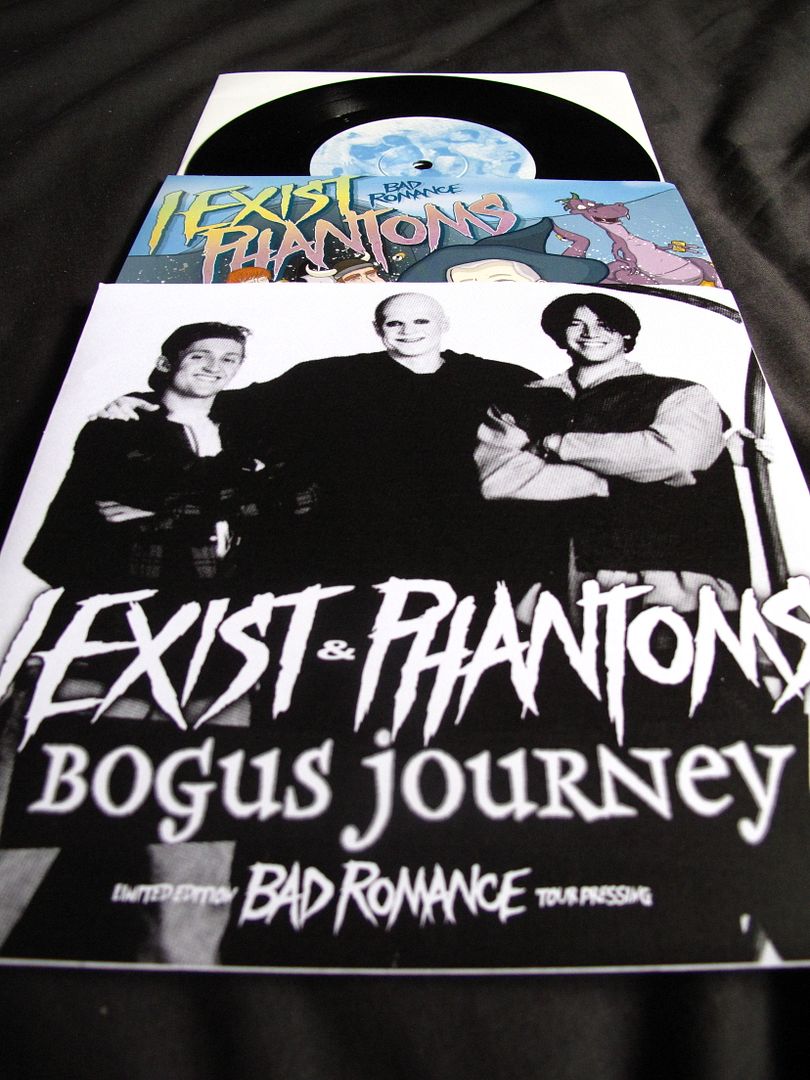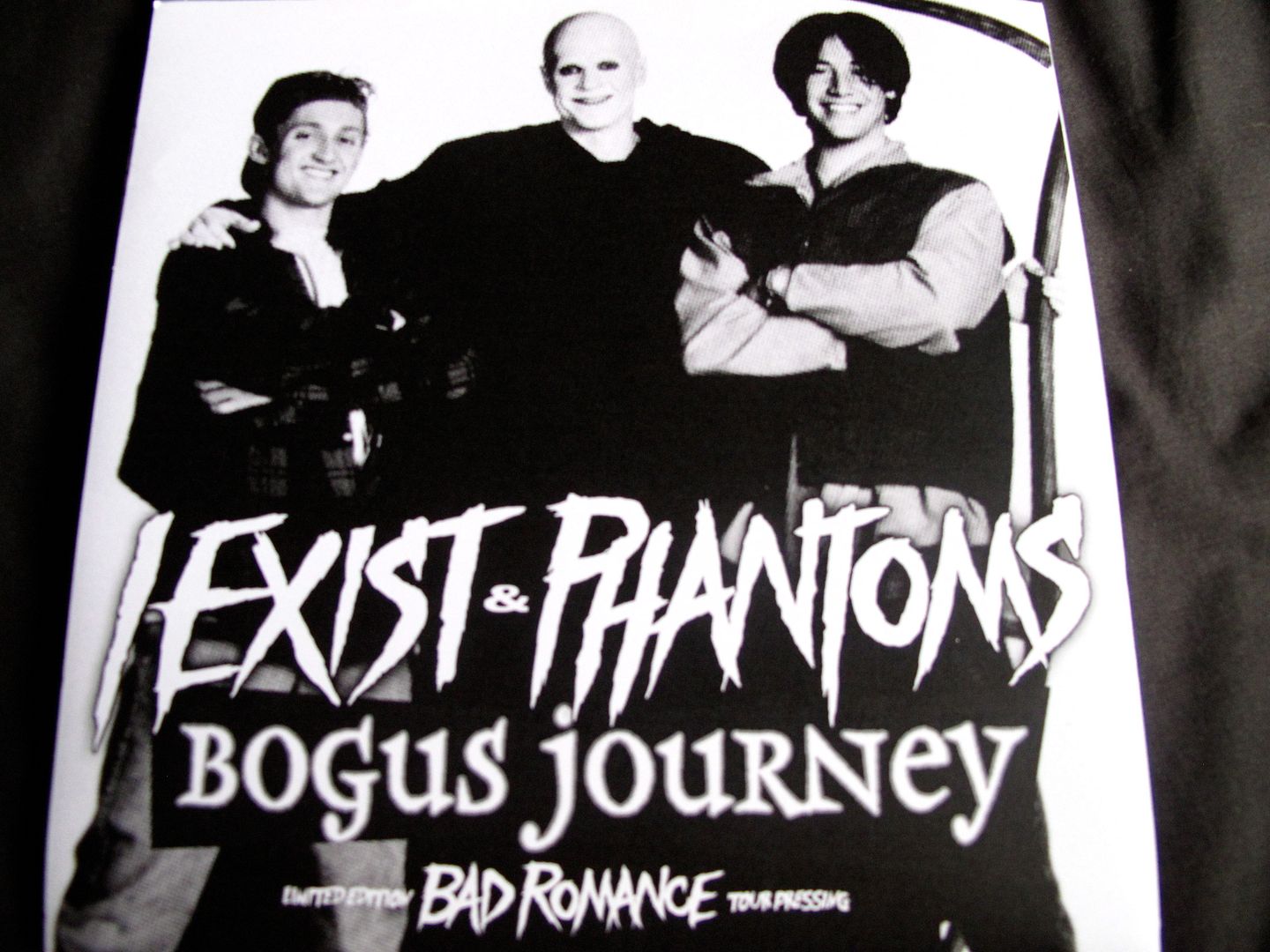 Hand numbered obviously.
The regular sleeve underneath too.