The last time I posted about Vicious Cycle was nearly two years ago to the week. That last post was about the third in a series of 7"s they had released over an 18 month period or so. It was fast, gruff Boston styled stuff. After that 7" they put out an LP on Deranged Records of more contemporary kind of punk, akin I guess to bands like Fucked Up and the like. I never bought the record as I wasn't too keen on it. Maybe one day I'll get around to giving it another go, but I'm in no rush. Anyway, fast forward another year or so and this is their new single, the "Numbers b/w Over The Edge" 7" thanks to Paper + Plastick Records.
Pale blue
vinyl.
One original in 'Numbers' and a Wipers cover, 'Over The Edge'. In the context of one song on it's own, this is a fucking good track. Back to earlier stylings with a grubby, angry hardcore song. Yes it is a little more refined, but it's still raging. Stack it up amongst another group of songs on an LP or something again, and who knows, maybe it wouldn't be as much of stand-out/interesting piece. Time will tell with more music from these guys.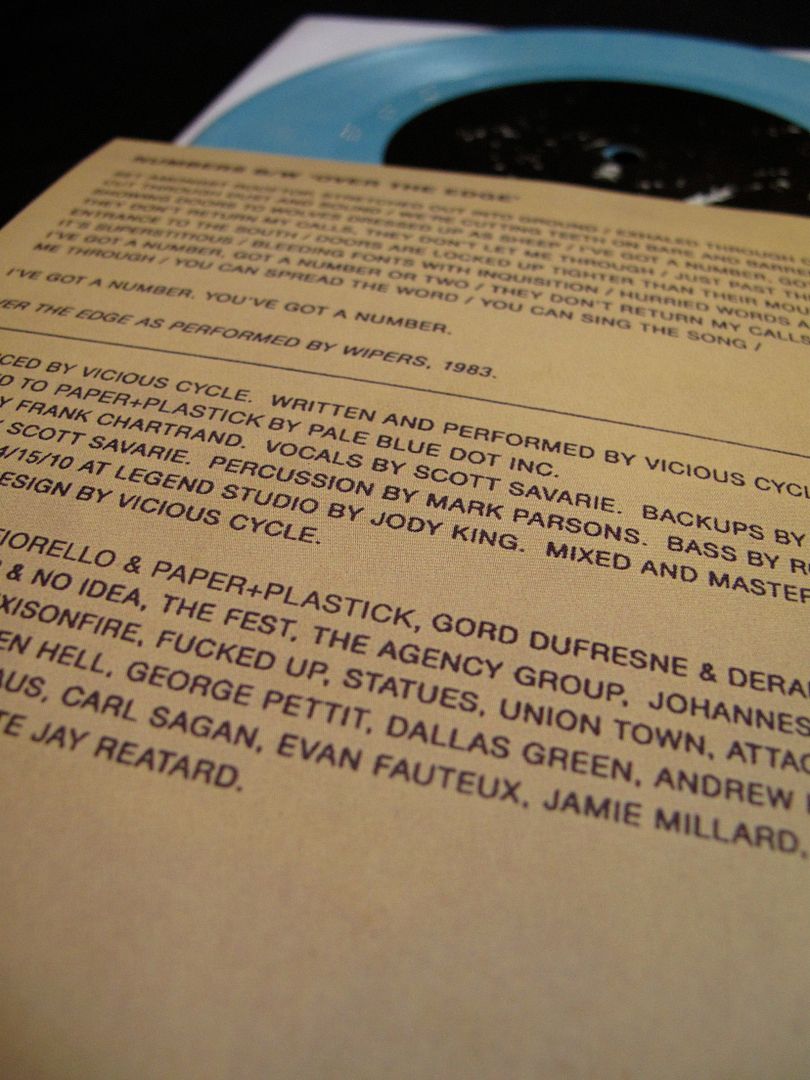 Not being familiar with or fond of The Wipers at all really, I can't really tell you how this cover compares to the original. I know I like this version though. Again just gruff, shitty hardcore. Good stuff.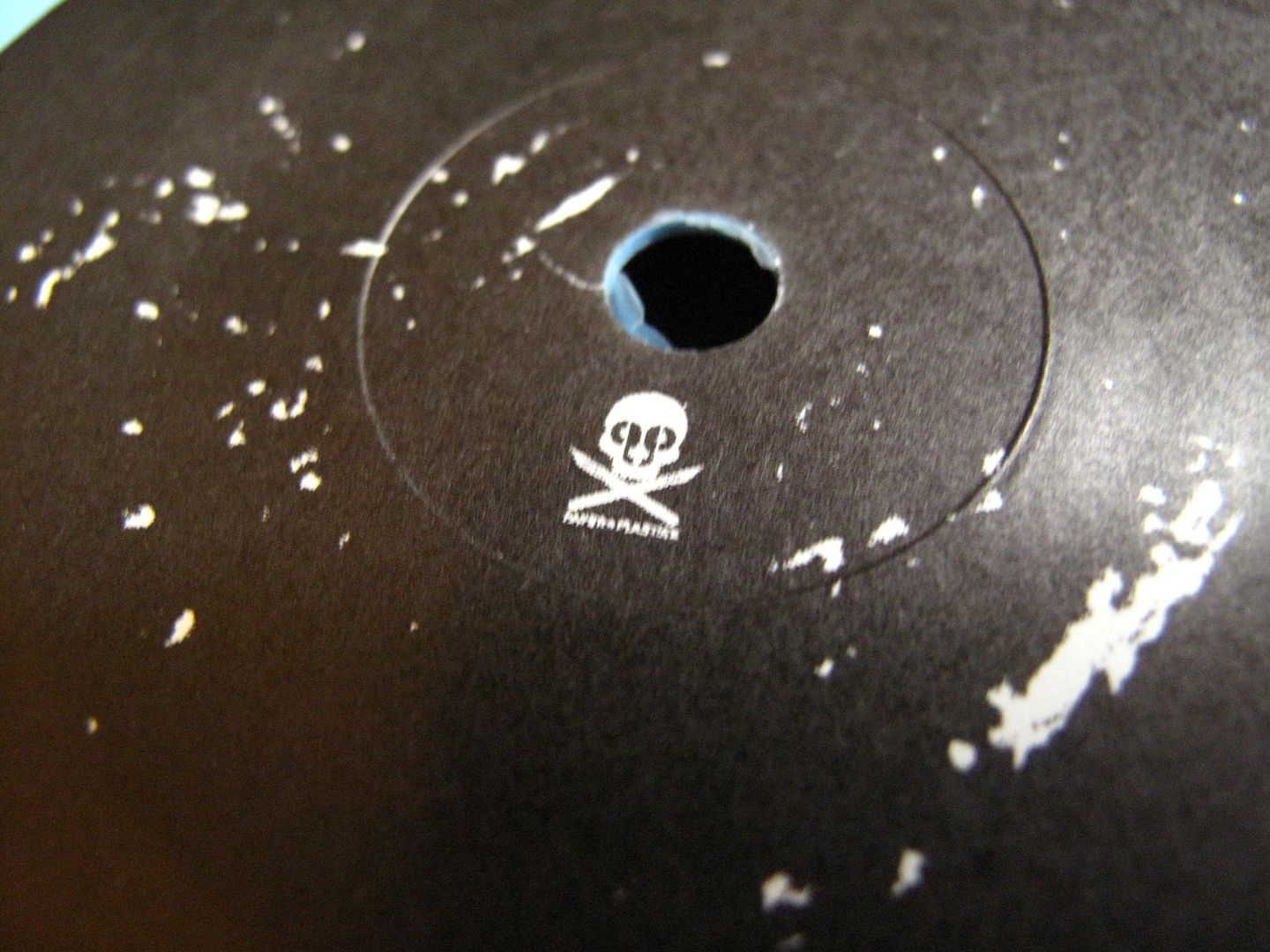 Very happy to have this single in my possession. I was kind of disappointed with the last LP after such a strong run with those first three 7"s. Let's hope they keep this ball rolling.