Deep Six has recently reissued a couple of classic records from the early 90's, and here's the cream of that crop, No Comment's Downsided 7". I doubt I need to go into detail about this band? This is on a
light brown
wax of 100, a larger press of black also exists so I've been told.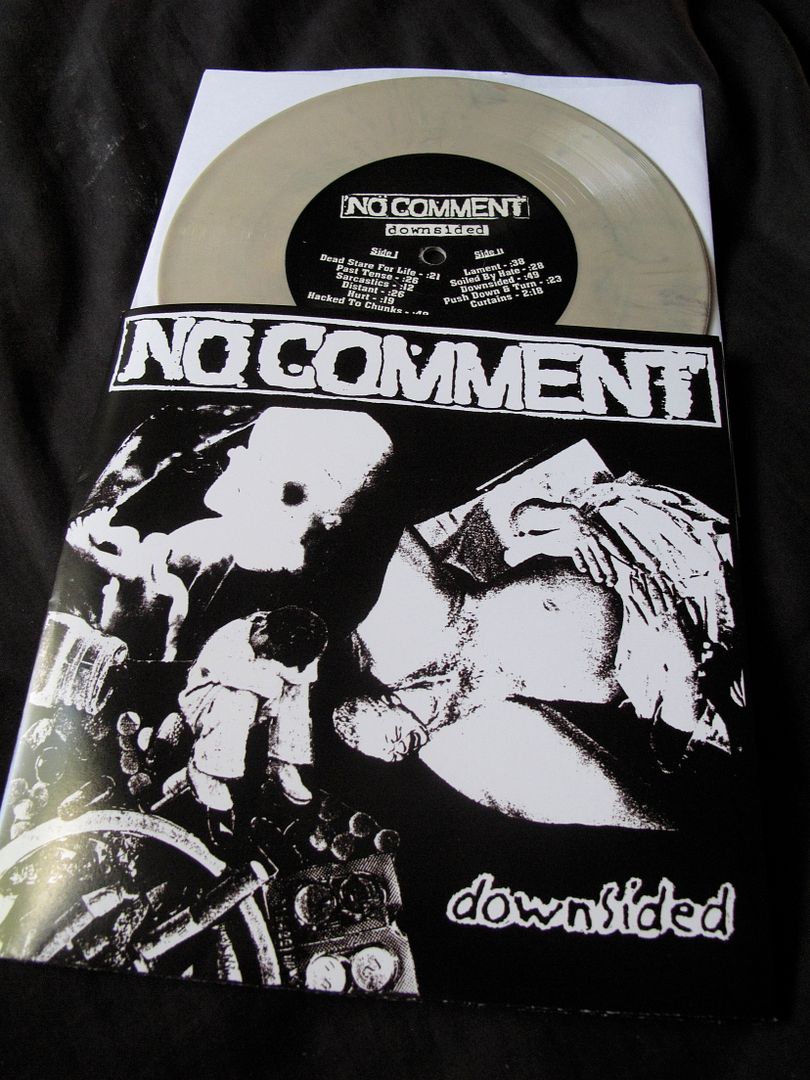 Fold out, six panel sleeve.
This reissue is virtually exactly the same as the original Slap A Ham press from 1992, the only difference that I can spot are various contact details, and this new one uses a glossy sleeve/fold out, where as the first edition was printed on matte paper. That and the vinyl colourways of course.
New contact panel obviously.
Old one.