Another No Comment Deep Six reissue, the "Common Senseless" 7".
Green
plastic of 100, and again, there are heaps more on black vinyl. As with "Downsided", everything is pretty much exactly the same, bar the contact details, the vinyl colours, and the glossy card stock that it's printed on as opposed to matte.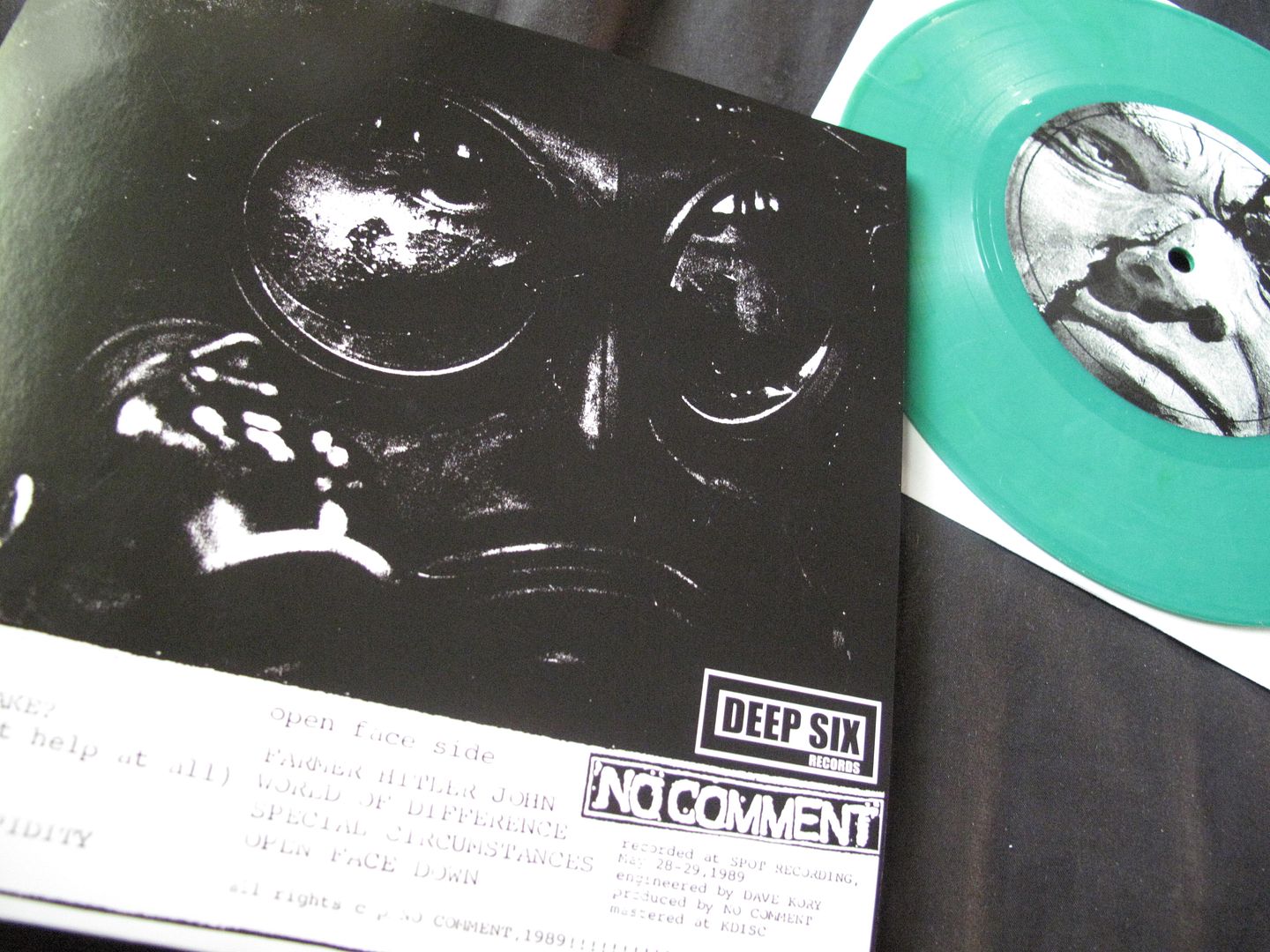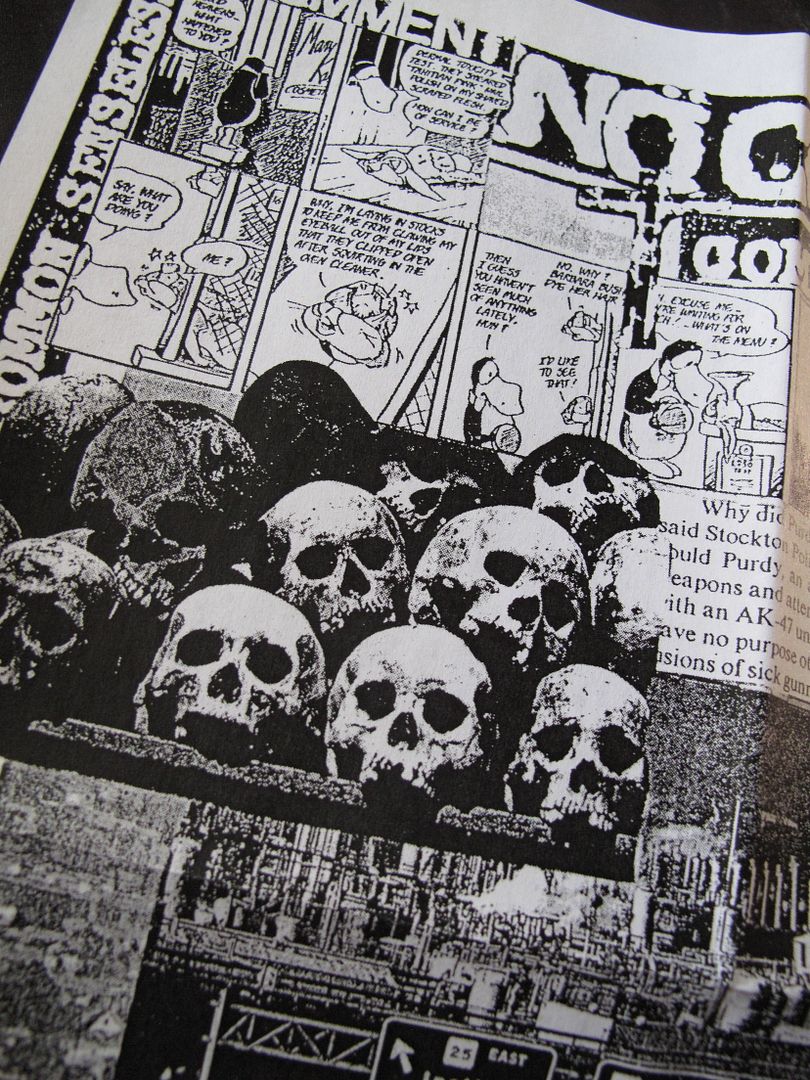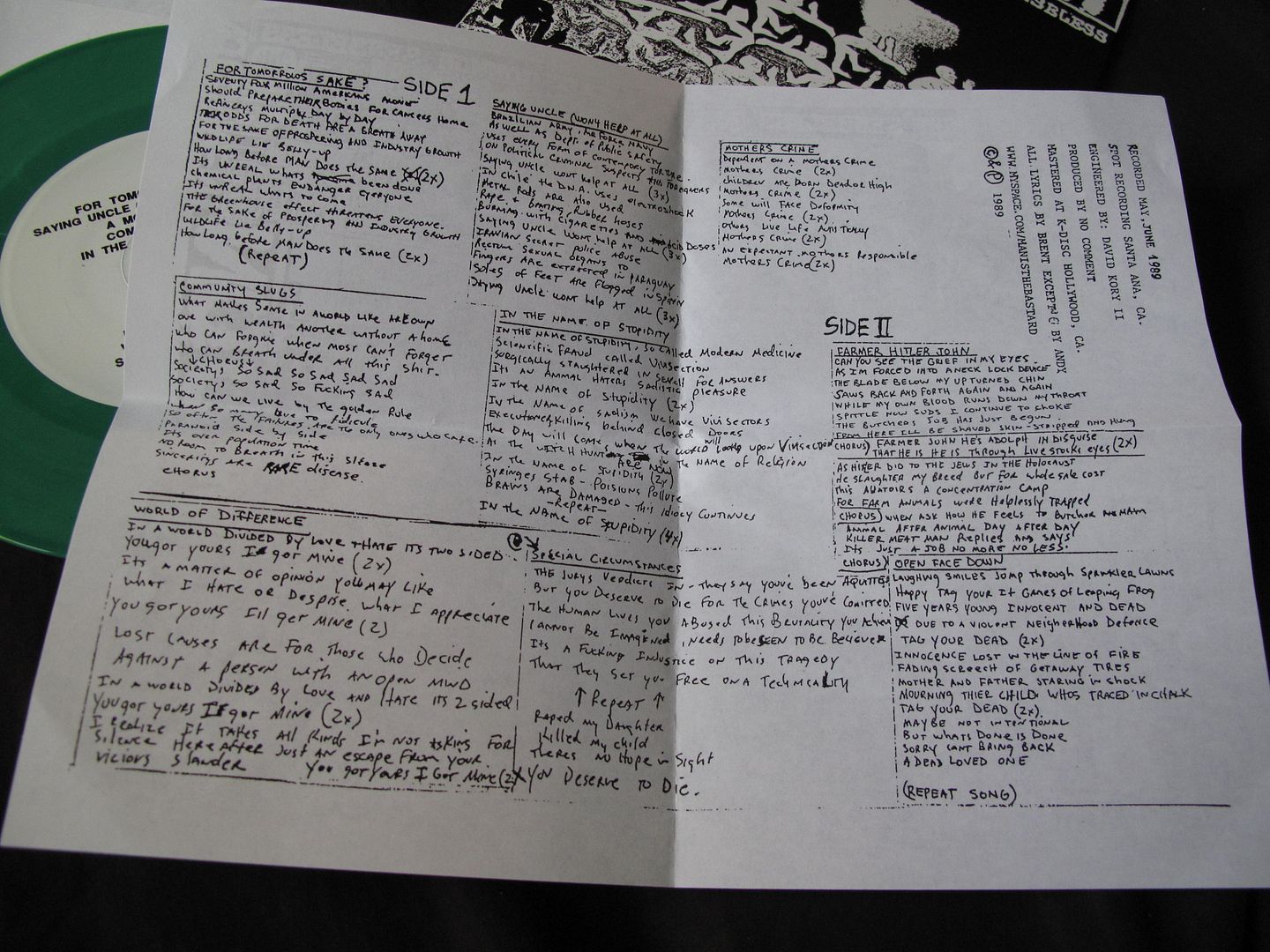 The reissue and my copy of the bootleg version that was pressed by Radical Change Records. The original EP was pressed by Snare Dance Records in 1989.
New detail panel.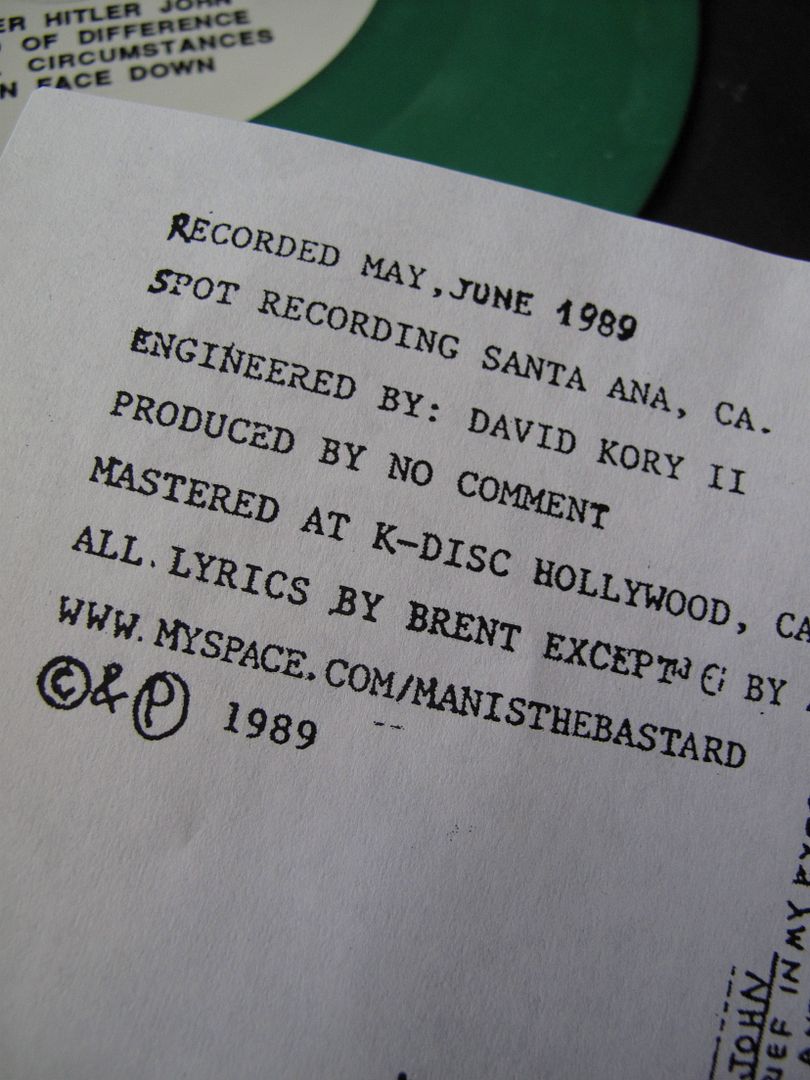 Old one.