This is a the recent release of the best (in my opinion) Thou recording, the "Baton Rouge, You Have Much To Answer For" MLP. Robotic Empire put this out last year.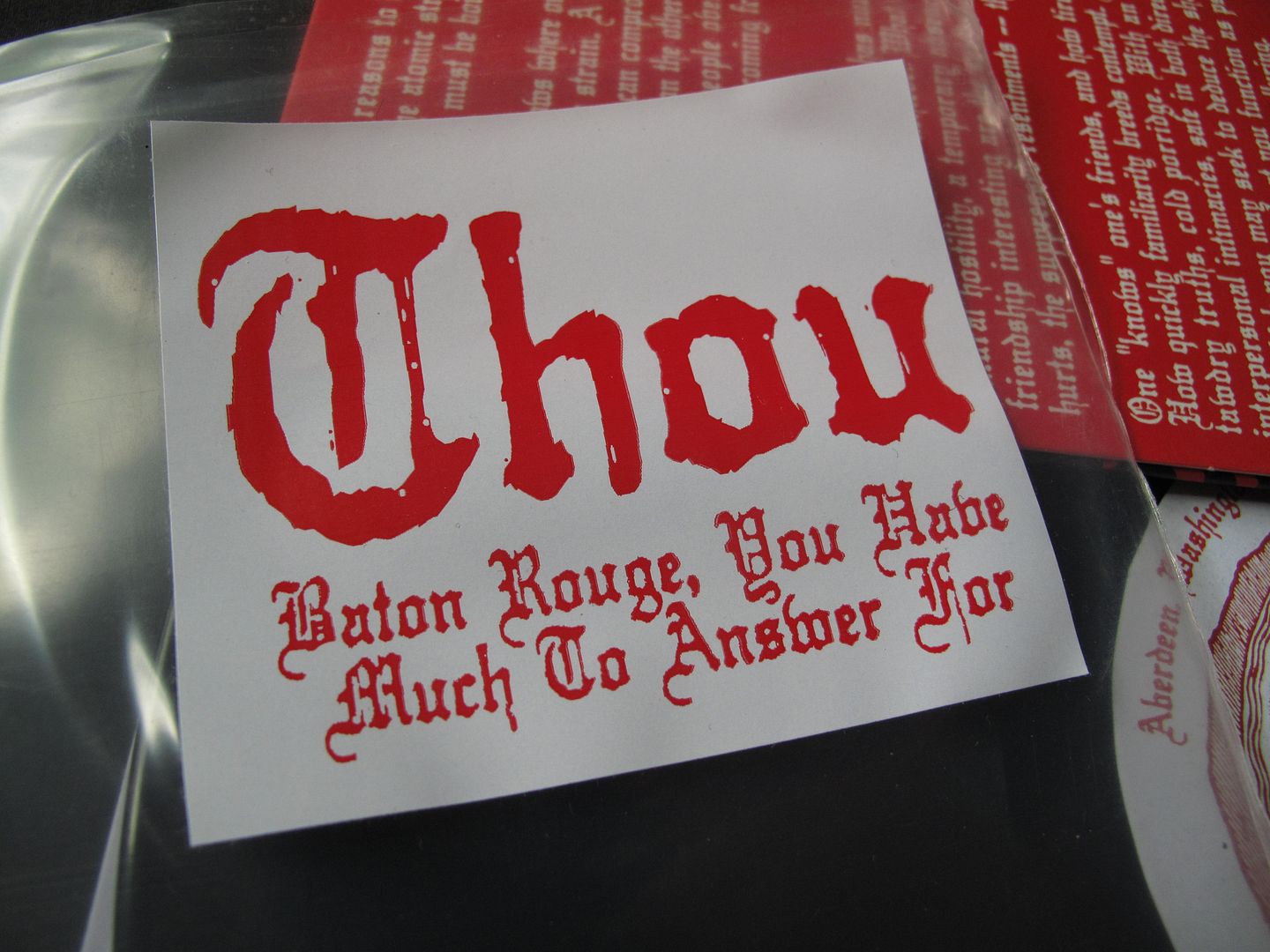 Black 180g vinyl, for some reason I thought that this was a reissue, but looking into it now I can't find anything online that would suggest such a notion. I don't know where I got that idea, maybe I'm right though. Surely someone can help me out with this?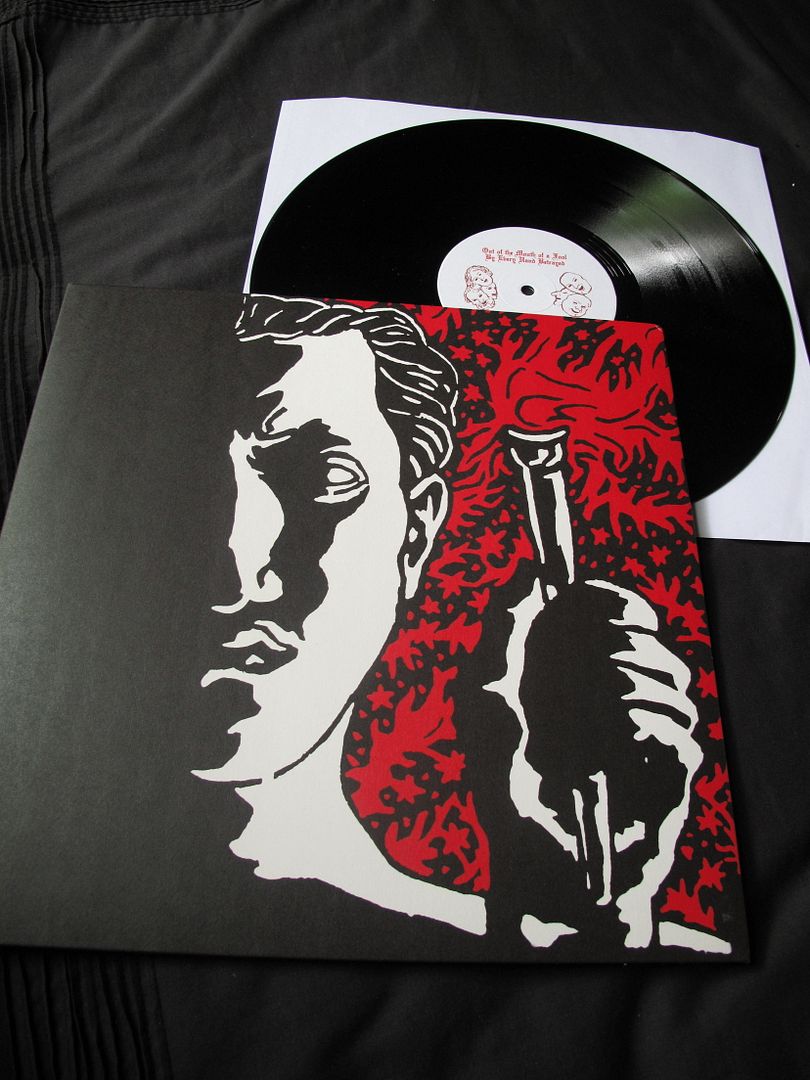 Gatefold sleeve with some pretty impressive artwork. Certainly suiting for a band of such nature I think.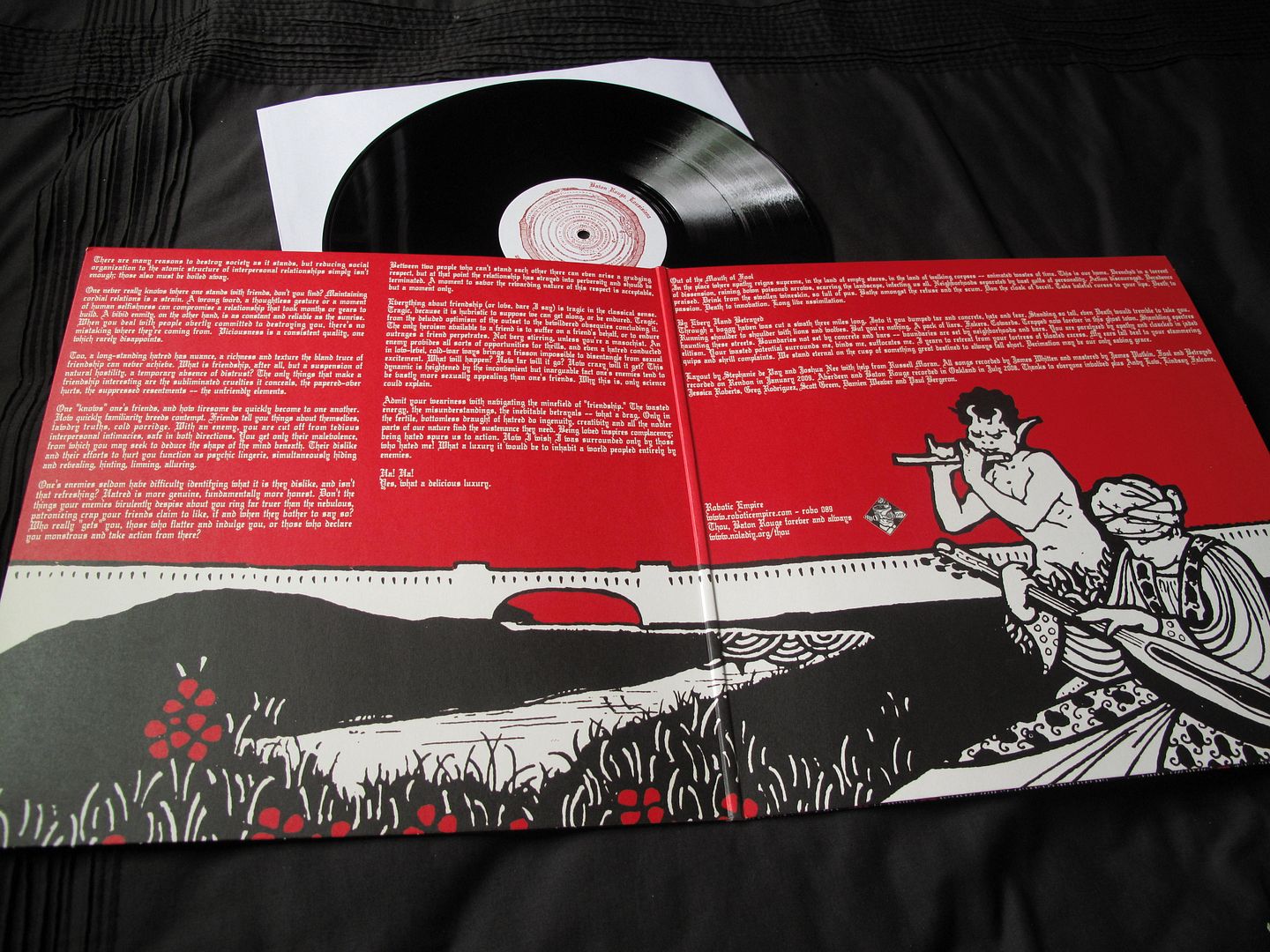 This one made into my top of 2010 list if you remember, and I have had it since before January, I just haven't had the chance to post about it.
What you get here is four tracks, the A side running the two best. Typical Thou I suppose, just slow, sludgy, thick doom. Both tracks give me goosebumps. Side B has an instrumental/noise piece and a Nirvana cover of all things.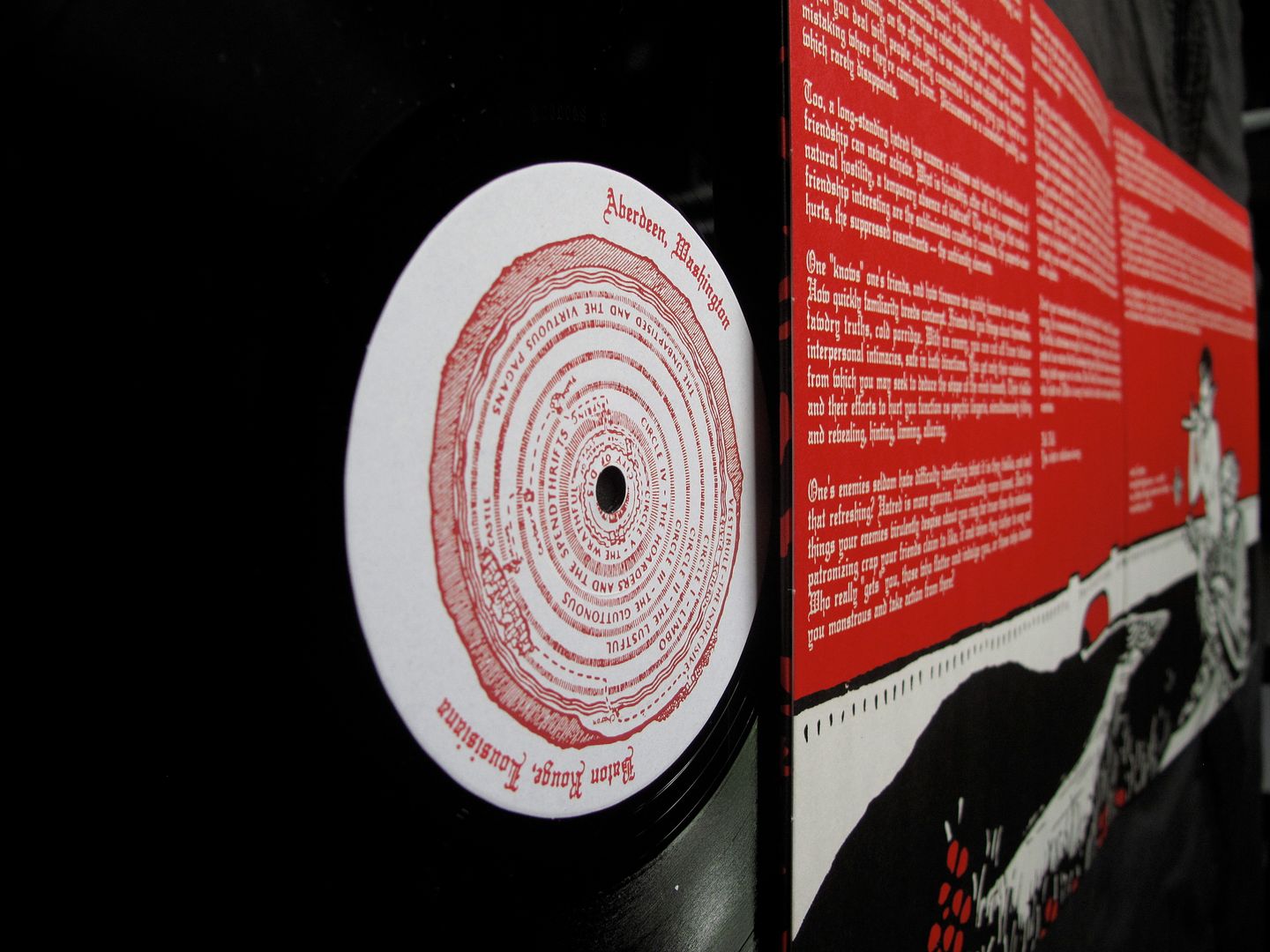 I've got a few other releases of theirs to get up onto this blog too and I'm hoping to do that over the next few days.