Another Thou record, their split LP, "Tears That Soak A Calloused Heart" with England's Moloch. Clear vinyl of 1000 copies (I think), pressed by Feast Of Tentacles Records. While the two Thou songs on offer here good, some of the more entertaining stuff they've written, the main reason I bought this was for the three Moloch tracks. There's no real specific reason for this really, other than that I just find the Moloch stuff more fun to listen to, they also remind me a bit of Iron Monkey, but that's probably because they're pom's.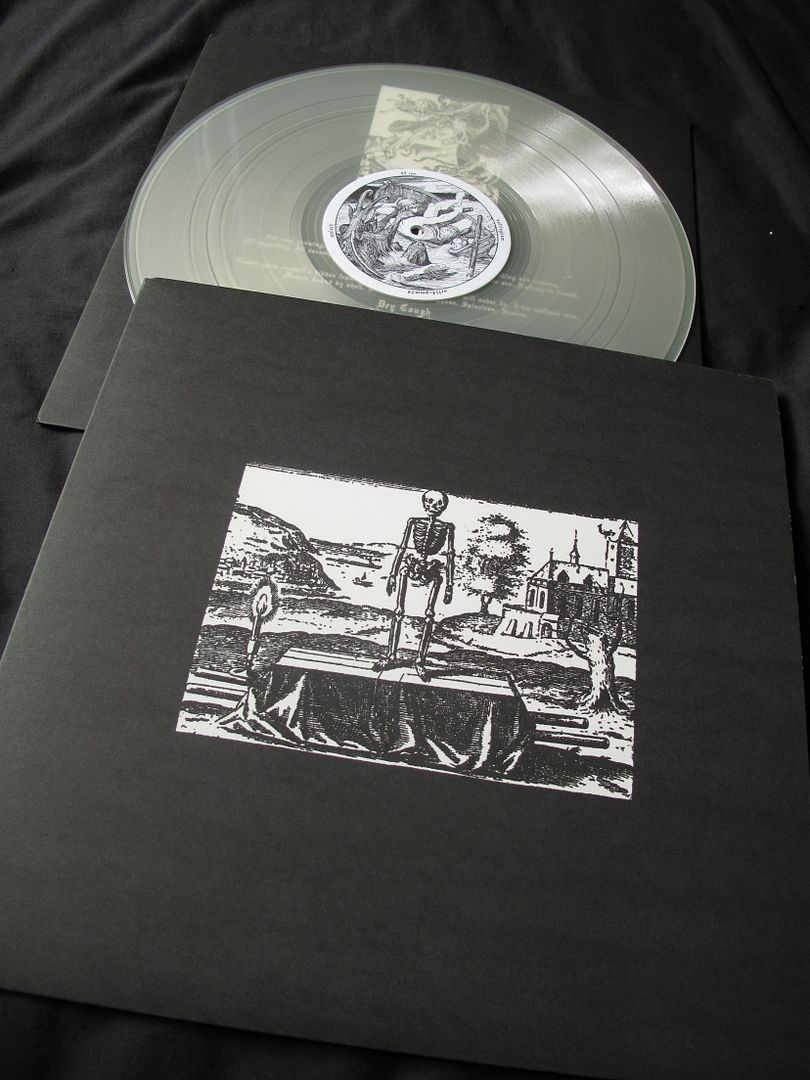 As always with anything Thou related, you get some beautifully epic artwork/layouts.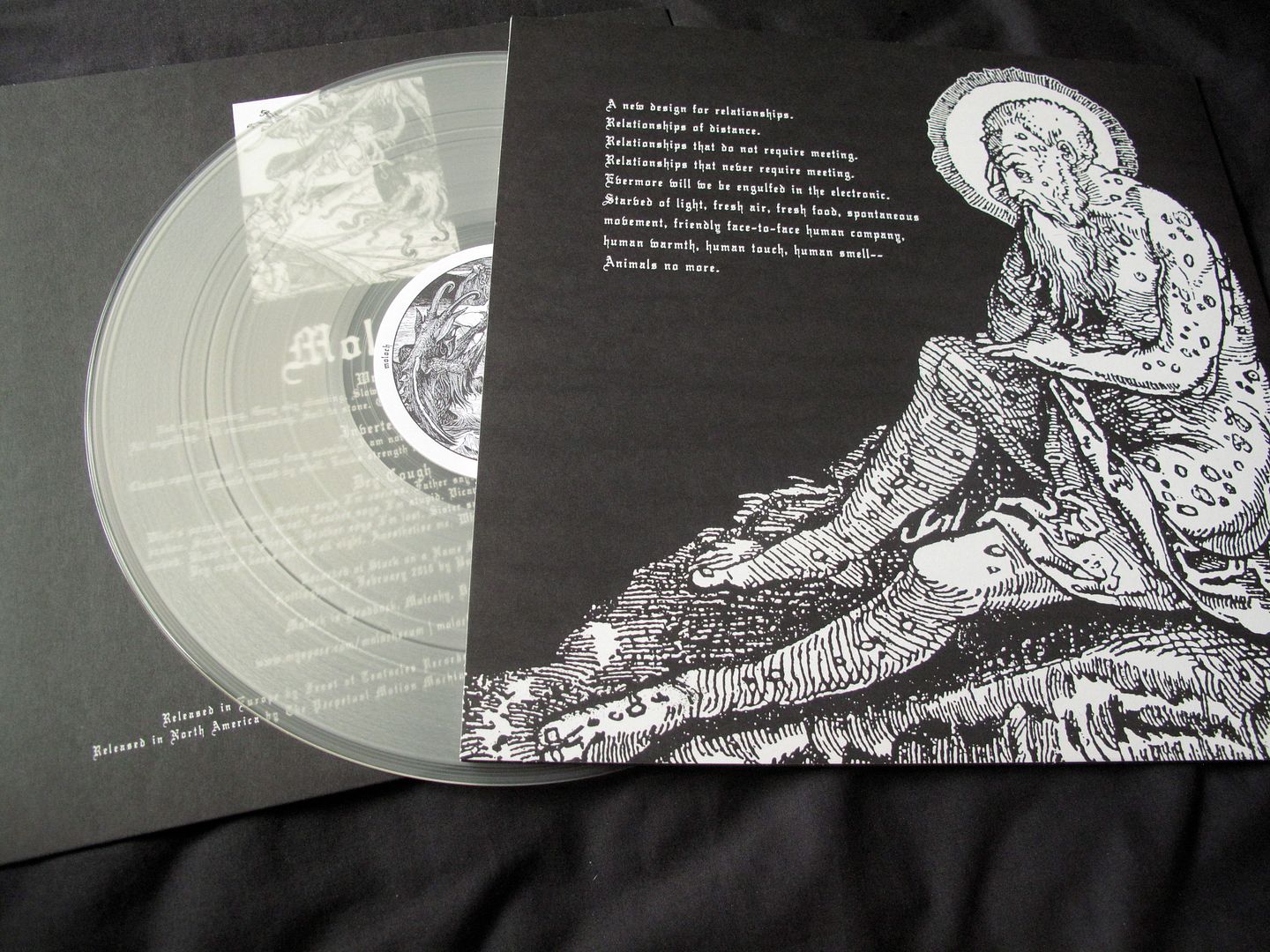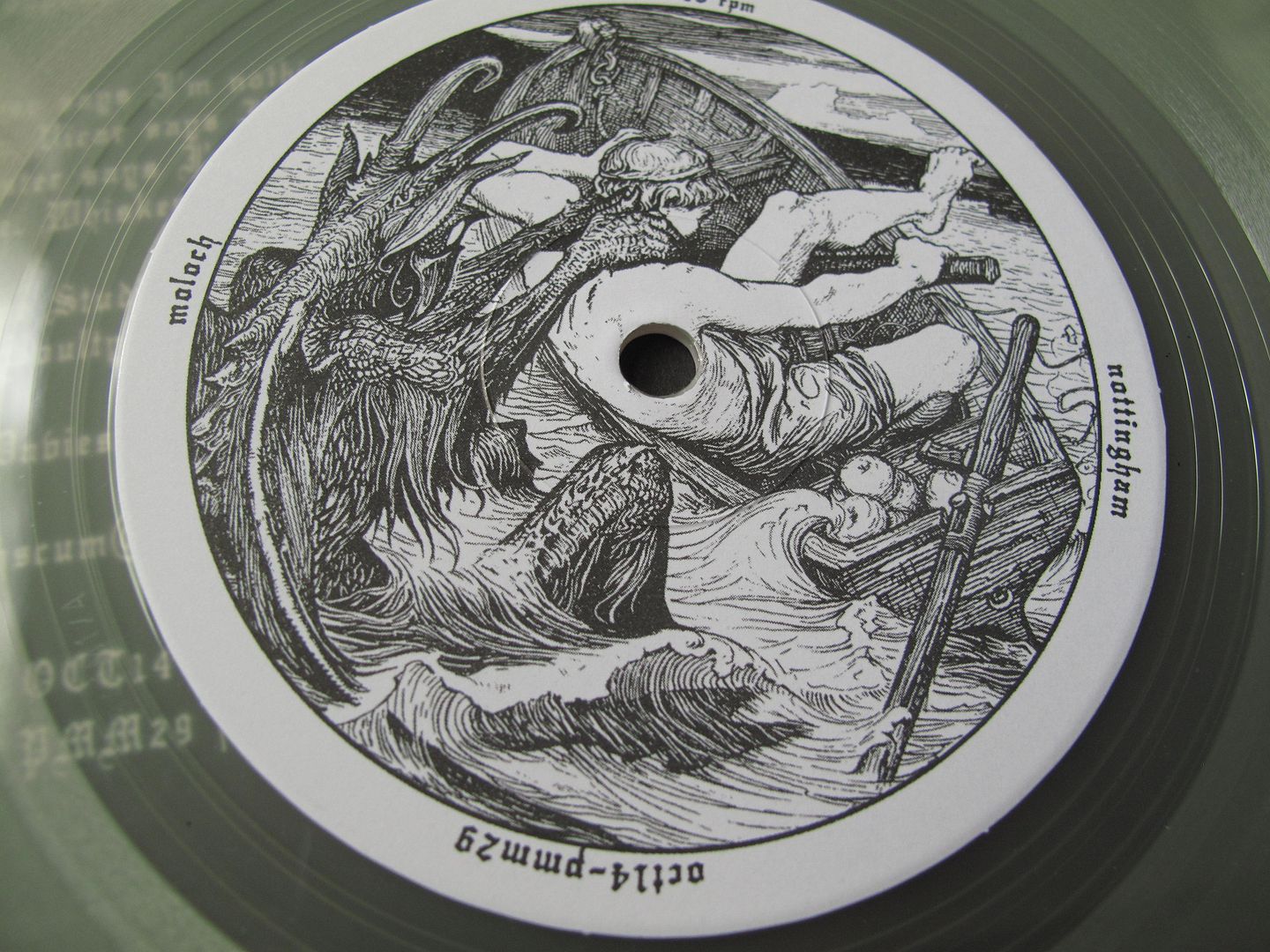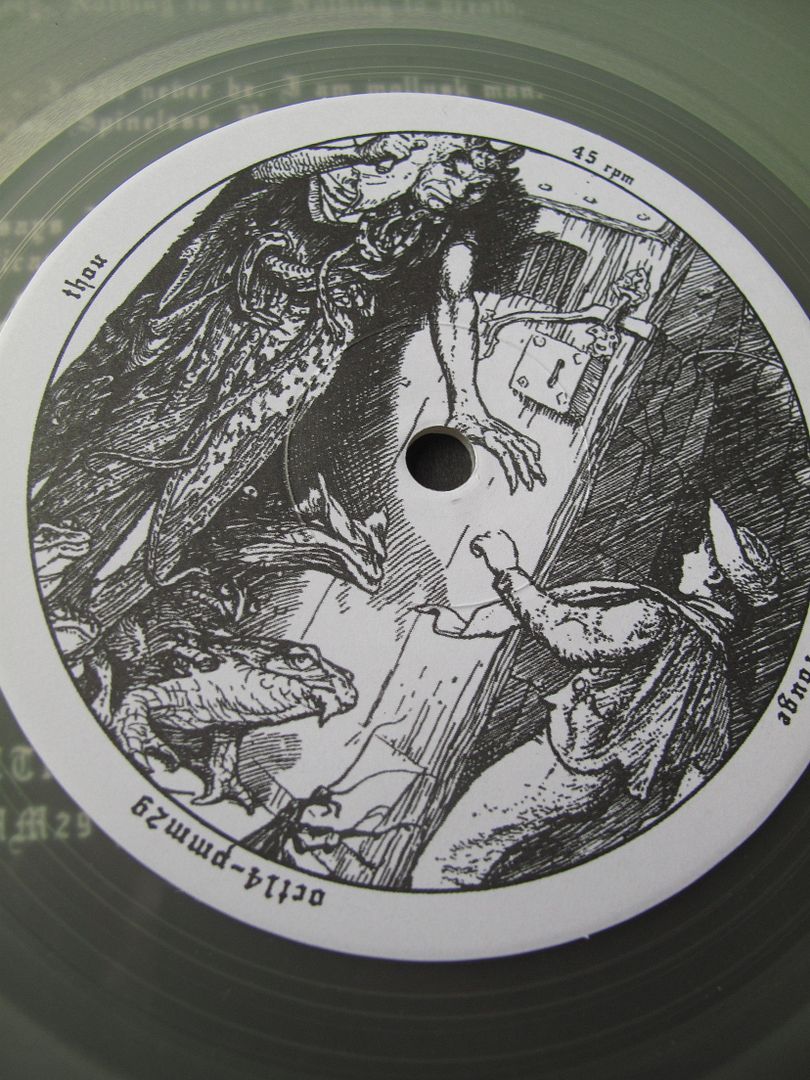 Matte black sleeve with this insert.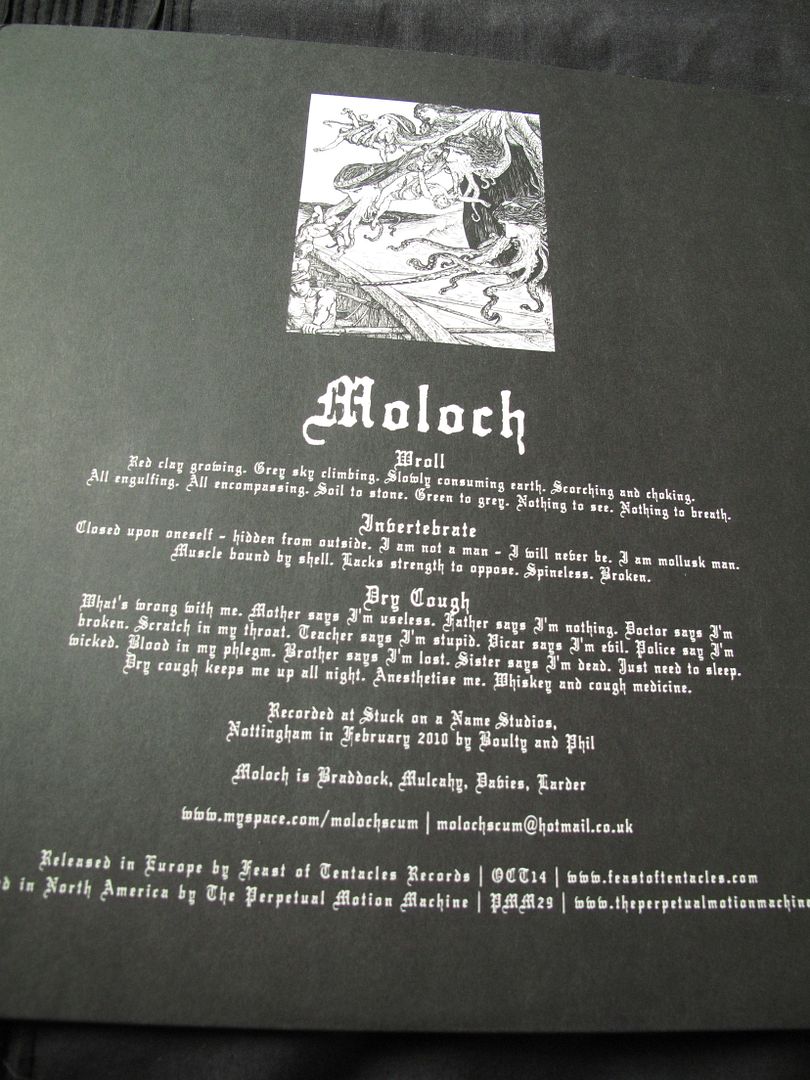 More Thou posts soon.