Shock Value were/are a band from Brisbane playing 80's USHC ala snotty Boston acts like The Freeze, Jerry's Kids and The FU's, and Damaged era Black Flag. This is their "Yellow Peril" 7", just released by Adelaide label No Patience Records.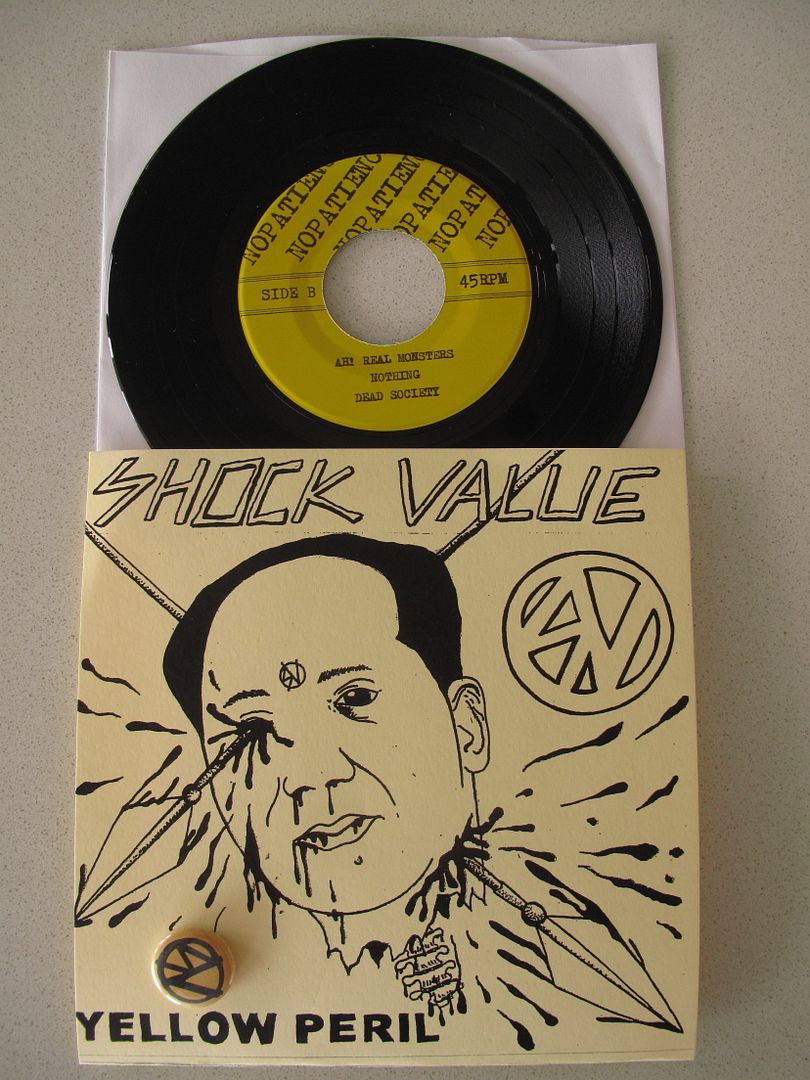 Being close mates with these guys, I'm probably a little bit biased, but I'd go as far to say that this is my favourite Brisbane release in the last 12 months. Rough, pissy, snotty.
After the release of a demo tape and a covers tape over the last couple of years, they finally got their shit together and recorded this stuff about three months ago. More tracks were actually laid down at the time of this recording, all of which I'm hoping will see the light of day eventually via the release of another 7", or a cassette or something.
If you're unfamiliar with the bands history, when they originally formed they were an all family band, all with a history from Laos (they're all Asian), so since day one they've been playing up that angel a fair bit. Over the last 18 months though they managed to recruit an Aussie bassist and for a few of their last shows they had to enlist the help of a local native mate, so the joke may go over a few peoples head. You get the idea though with the EP title and cover art.
Lewis from No Patience also pressed three other records at the same time of this, that I will blog about in the next week or so.