This is this new box set from OFF! Now, a few weeks back I posted about the bands debut 7" and spoke about how they had a series of four 7"s in total coming out. With that in mind I am a little surprised that this box has seen the light of day so quickly. I kind of had the idea in my mind that each record would get an individual release, and then this case would be made available at the end or something. Anyway, here's the "First Four EPs" box set thanks to Vice Records. Legions of hipster dick heads will surely be all over this now.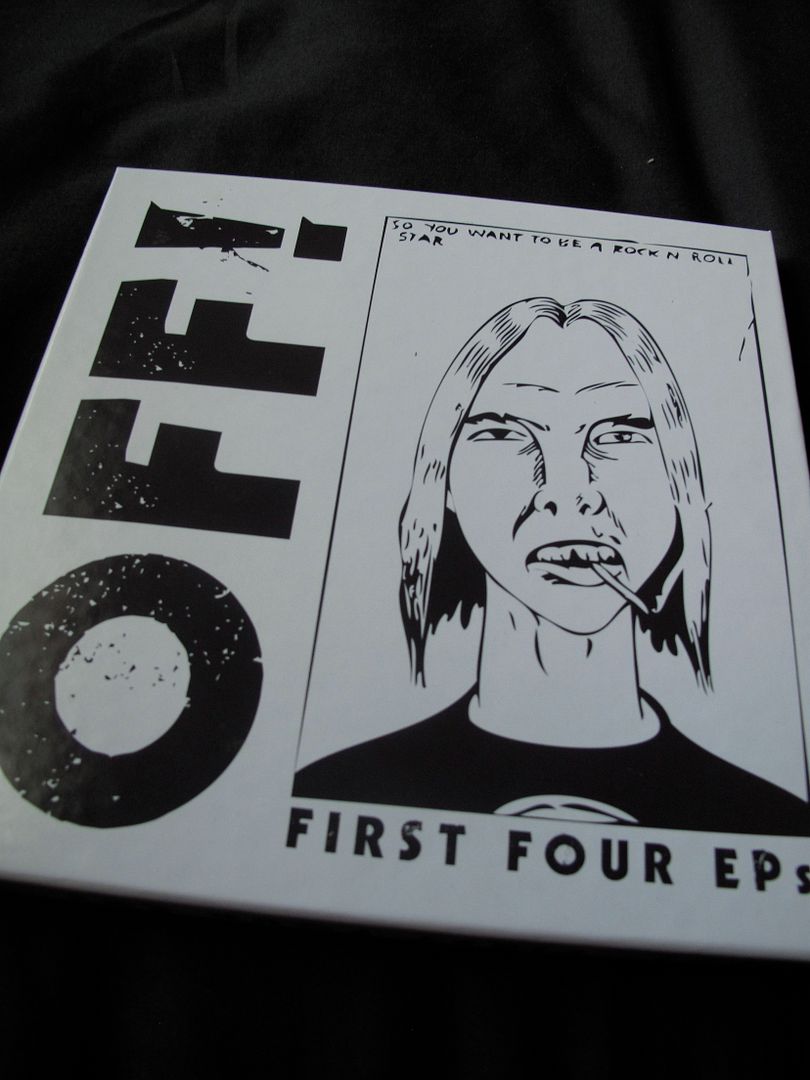 Good sturdy box with nice thick walls.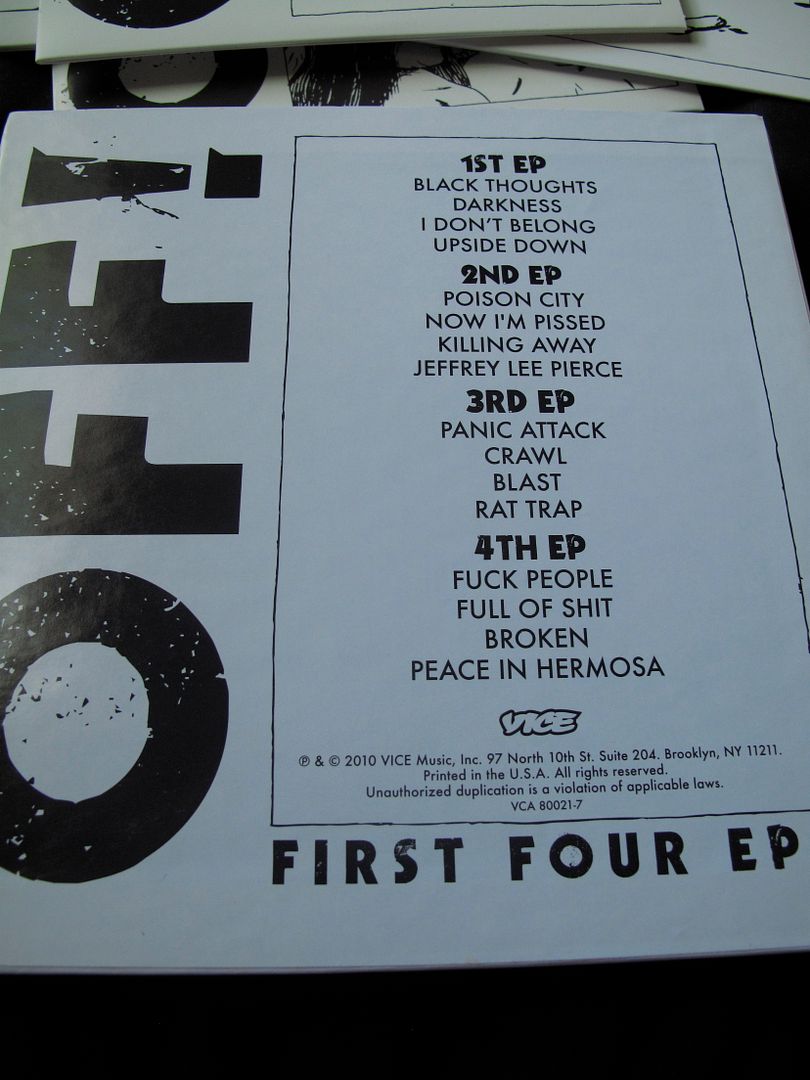 Pettibon artwork as expected, and a similar theme running throughout.
Each f these EPs were recorded over separate sessions this year.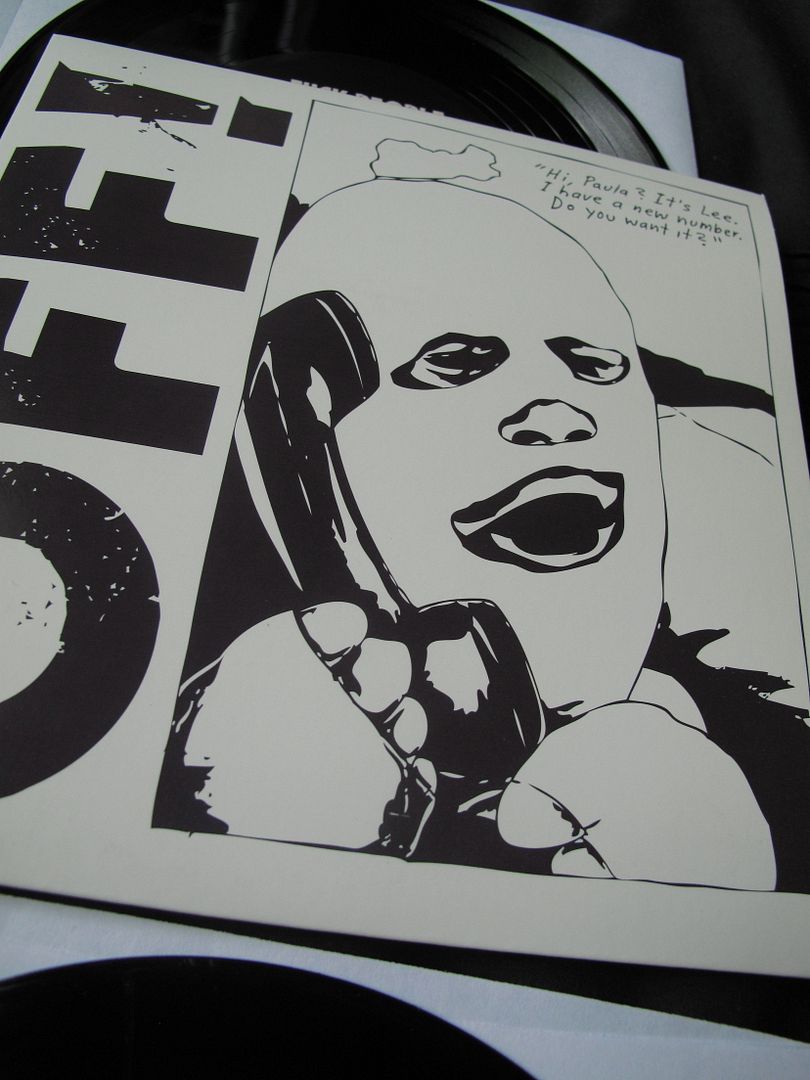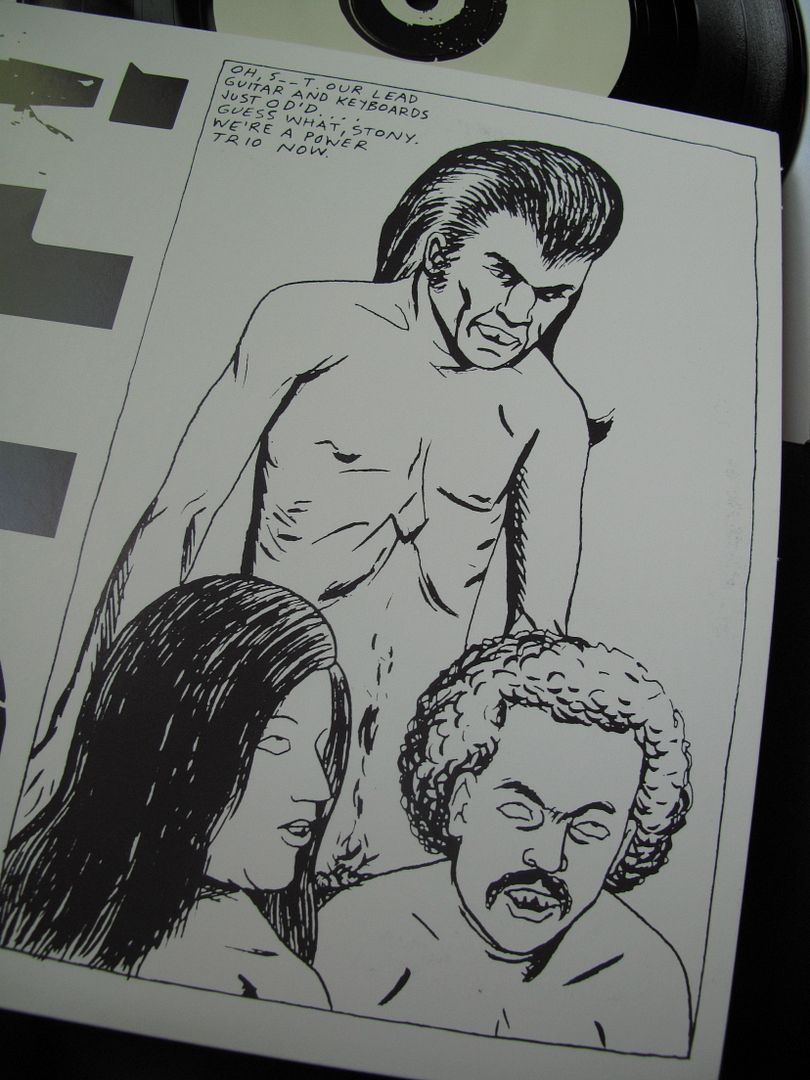 And the set comes with this booklet with the lyrics/liner notes and some stuff about the band written by Pettibon himself. It's printed on thick, gloss paper.
More work from Pettibon inside.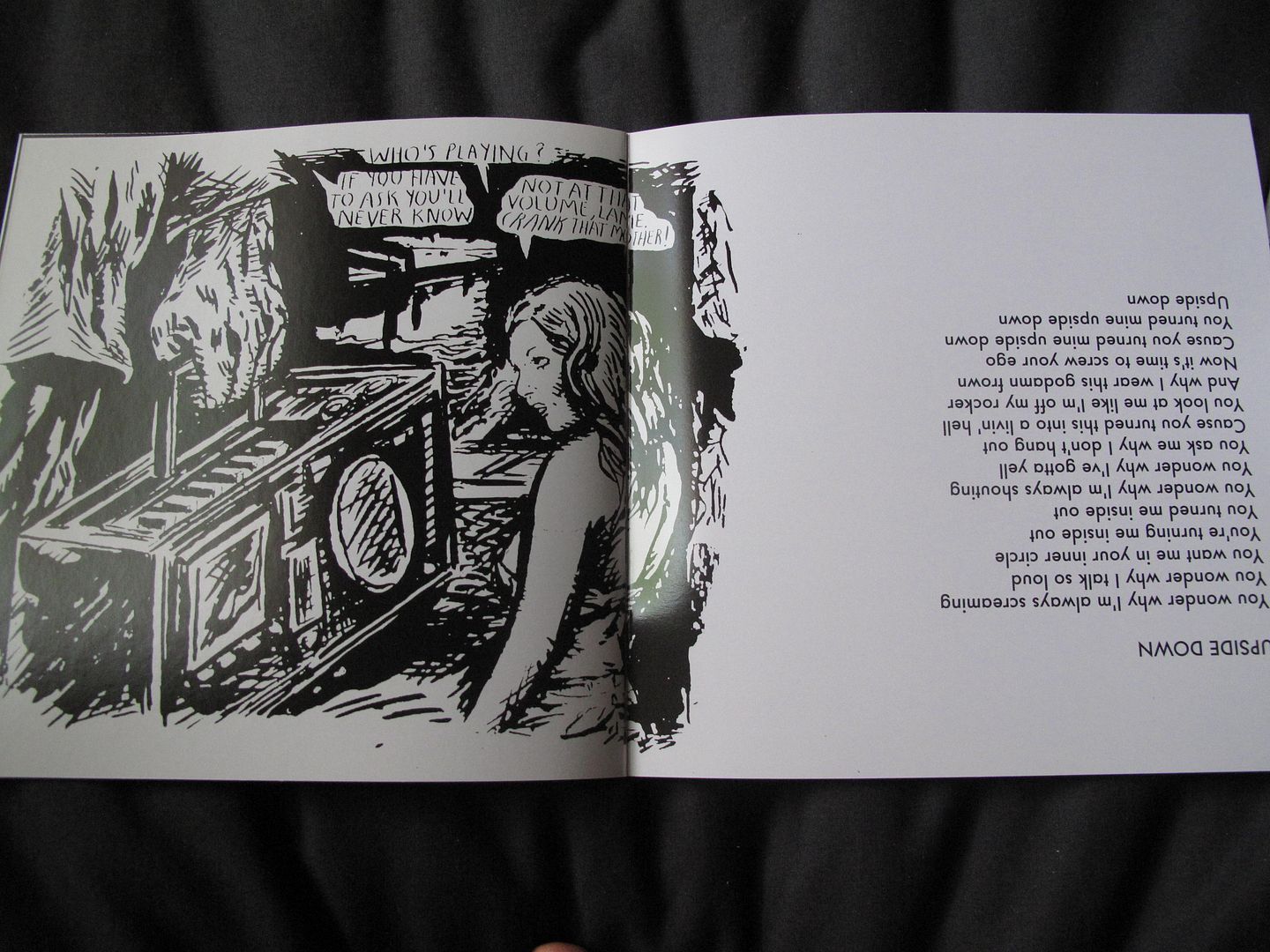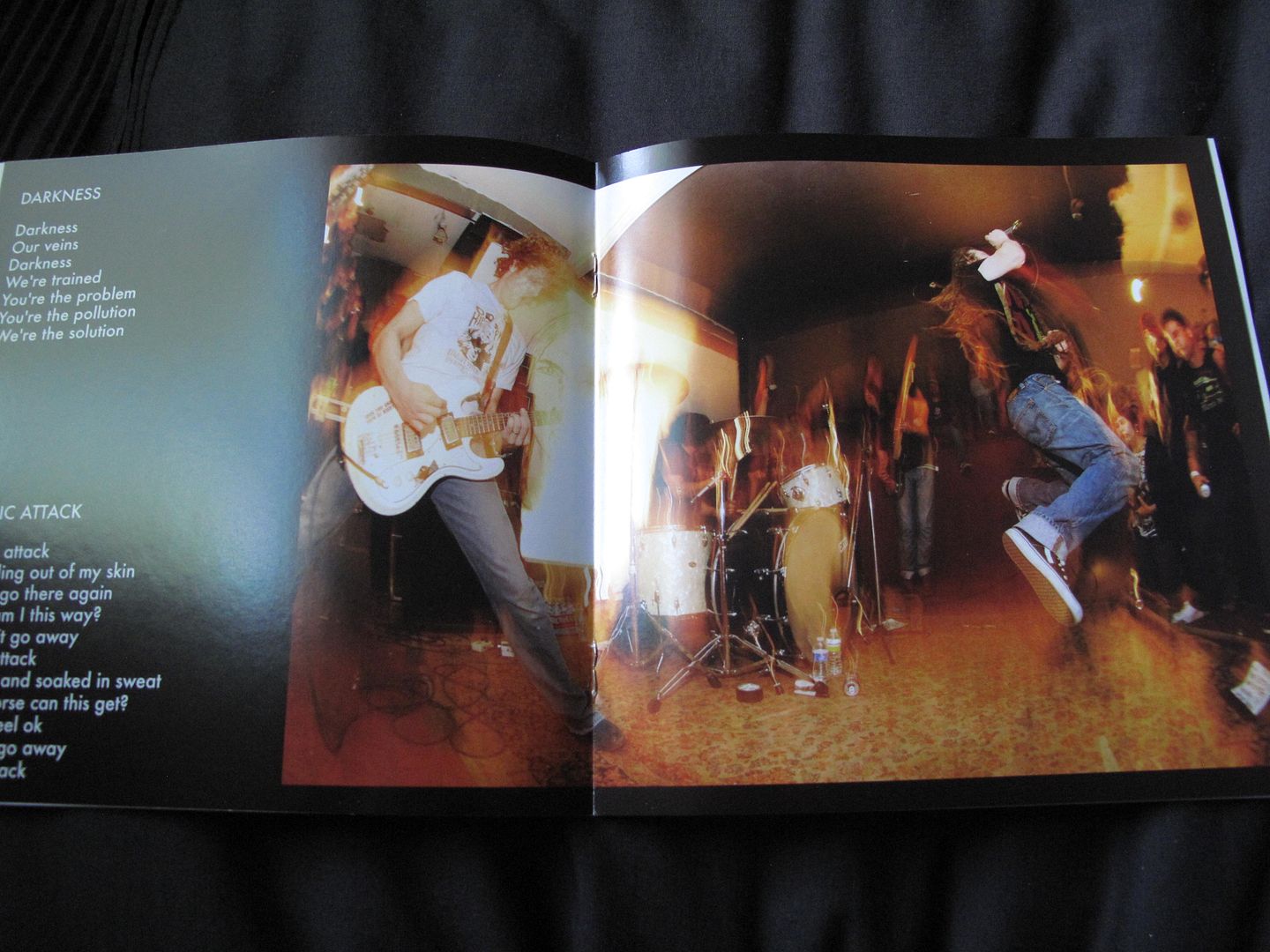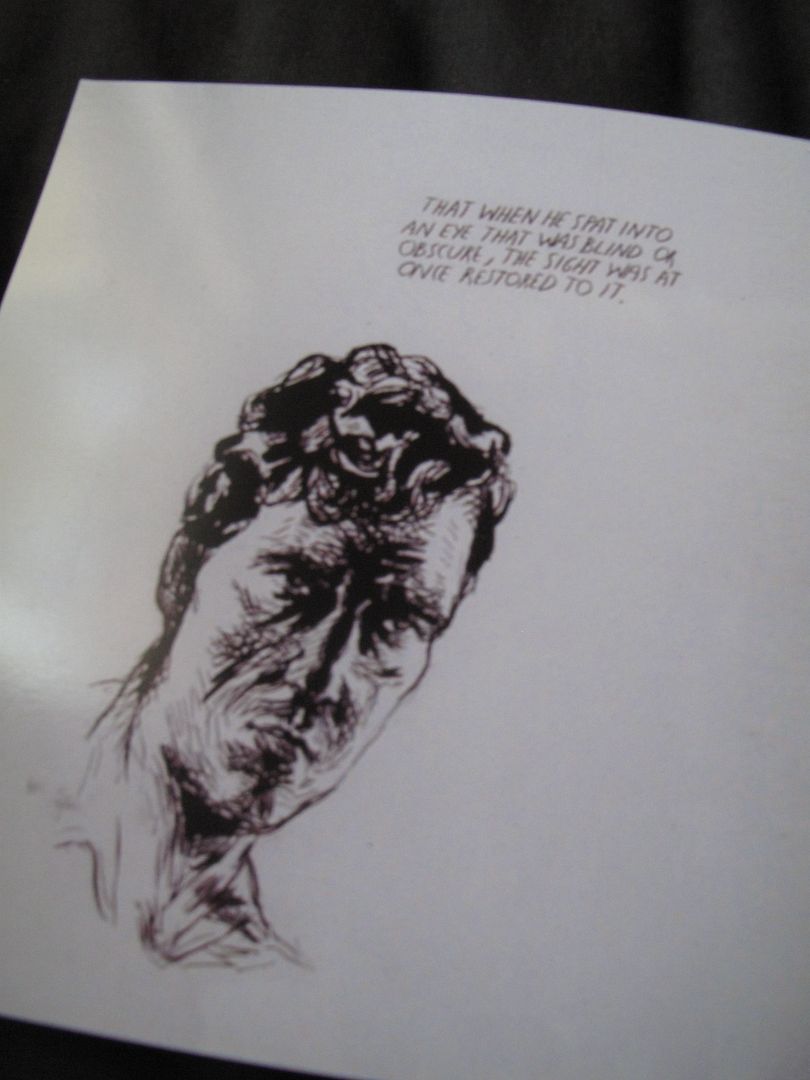 A very tidy little package. Interested to see where the band goes from here.