Strike another top tenner off the want list, I received my copy of Voids "Condensed Flesh". This record is an unofficial (but widely recognised and accepted) bootleg of the bands demo from 1981. This vinyl version surfaced in 1992 thanks to Eye 95 Records. Flex tells me that this
red
version was a more limited edition, but I know nothing of pressing numbers etc.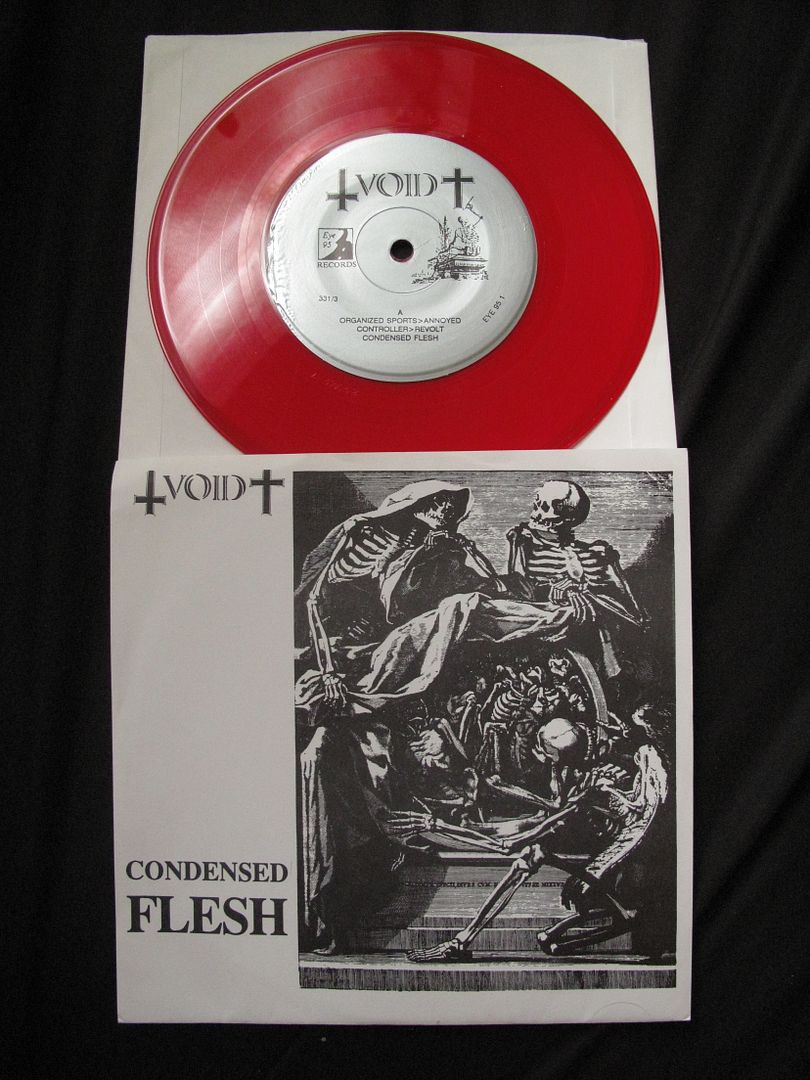 Arguably one of the best USHC records of all time, I notice quite often that debate is somewhat prominent over what is the better release from early Void, this EP or their split with Faith (I'm not too fond of the later, weirder stuff). I personally prefer the split for various recording values, but this 7" is not without its charm at all.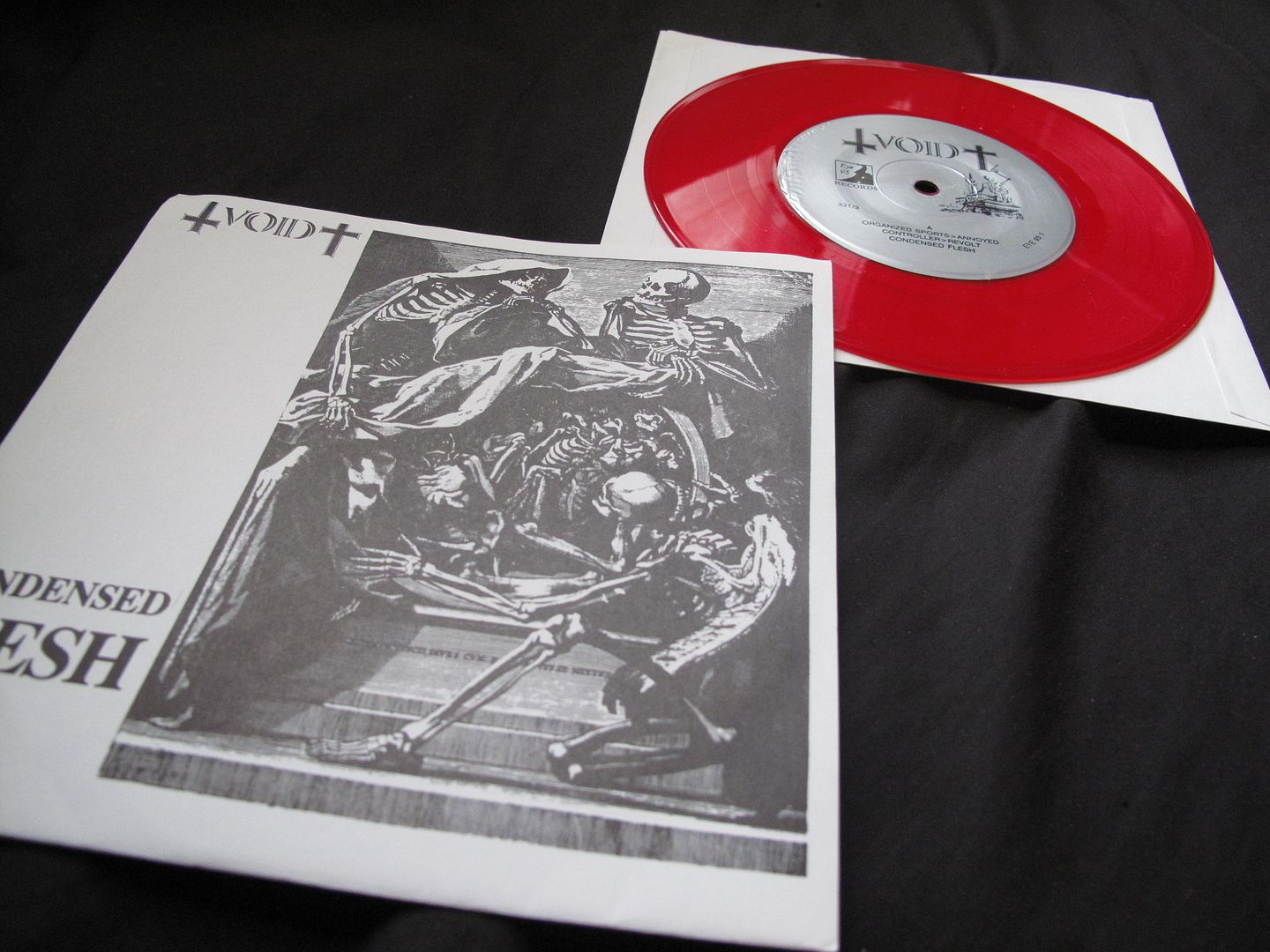 Iconic artwork. The sleeve is a basic paper job with no insert, though Flex makes mention of an 'info sheet' so I've no real idea if it's supposed to have one or not. All of the relevant liner notes seem to be printed on the back though.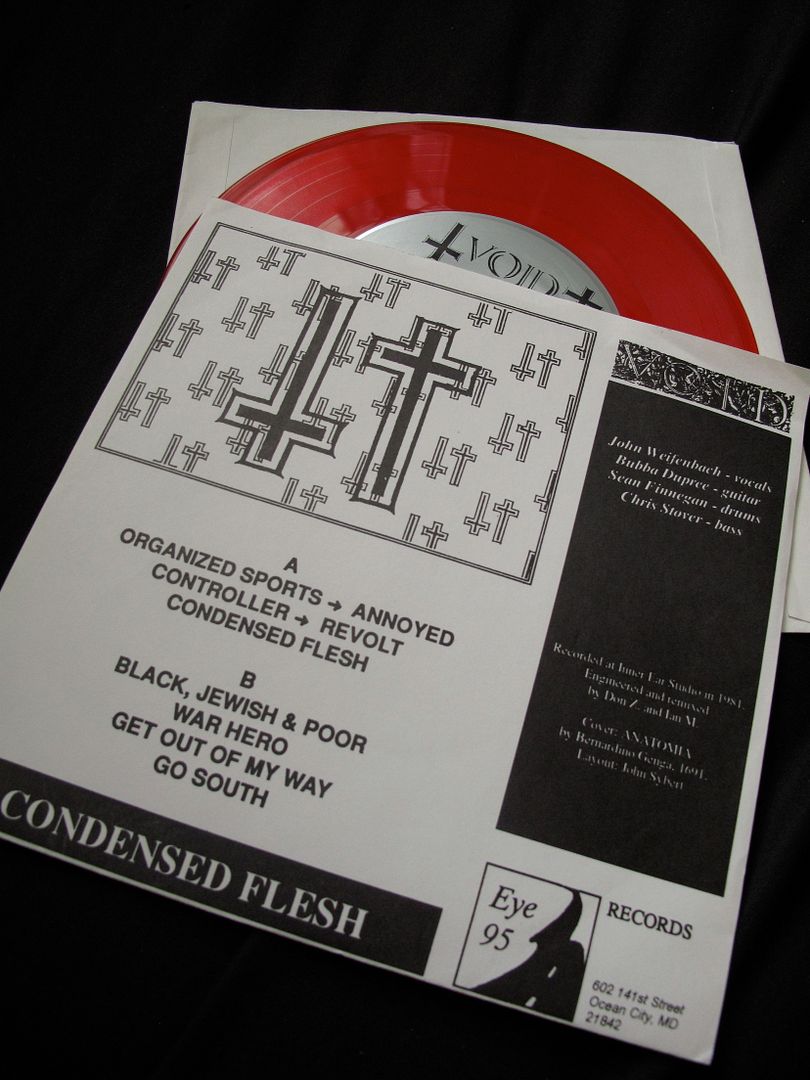 For it's age, the vinyl seems to be in near flawless condition, something that surprised me a little. One smudge on the inner circle label and that's it.