Pretty hyped band, pretty hyped record, of which I don't think it lives up to really. This is the new Nomos one sided MLP, "Notes From The Acheron". Thank Deranged Records for this (but not for the three month postage time).
Purple
vinyl of 100.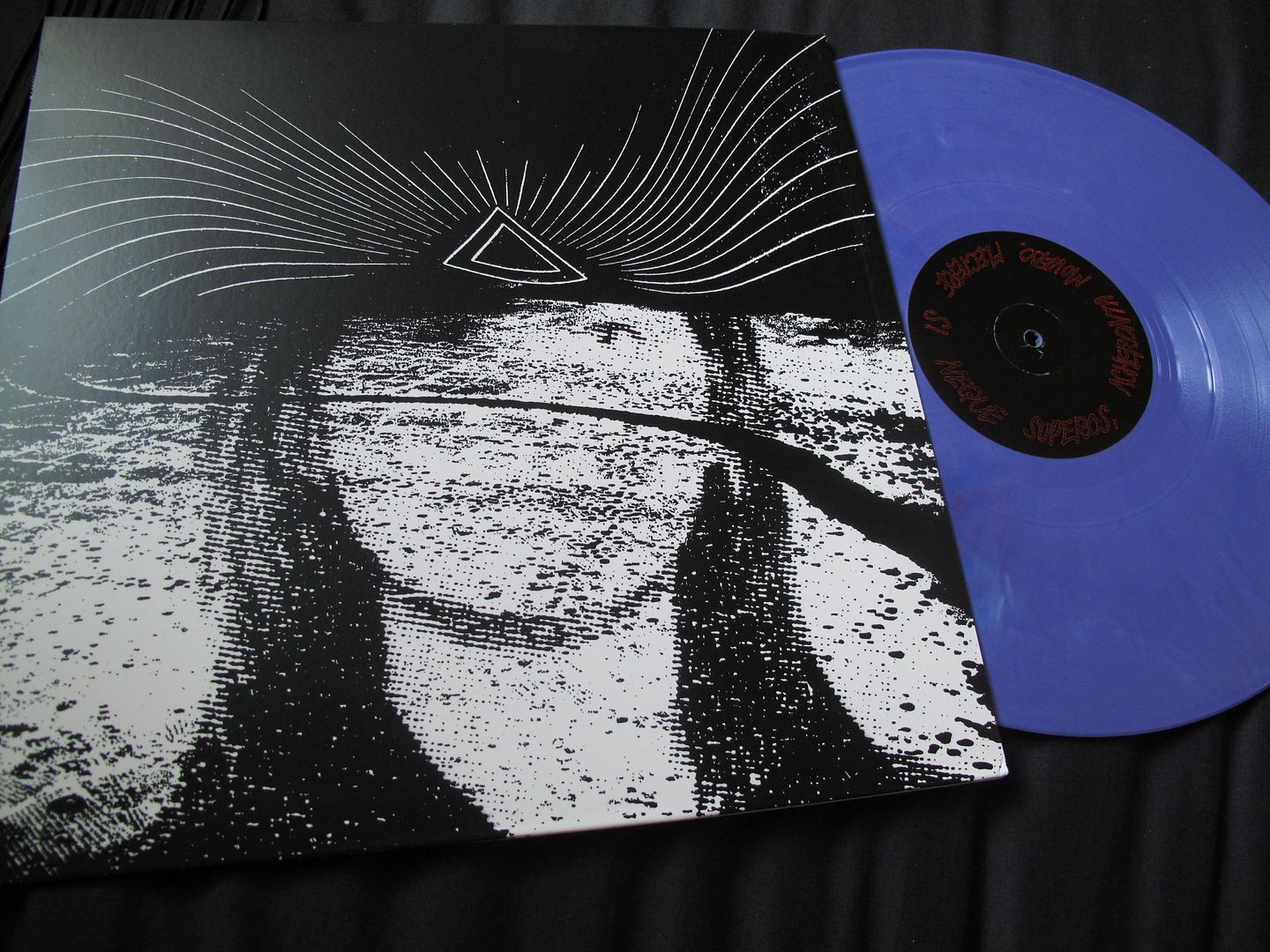 Now this isn't a bad record by any means, but I very much do prefer the demo/7", and even the tracks on their split cassette with The Men. What's going on here though is much the same thing... fast, no bullshit hardcore reminiscent of the 80's DC era, and with a reasonably clean recording aspect, perhaps a little too clean.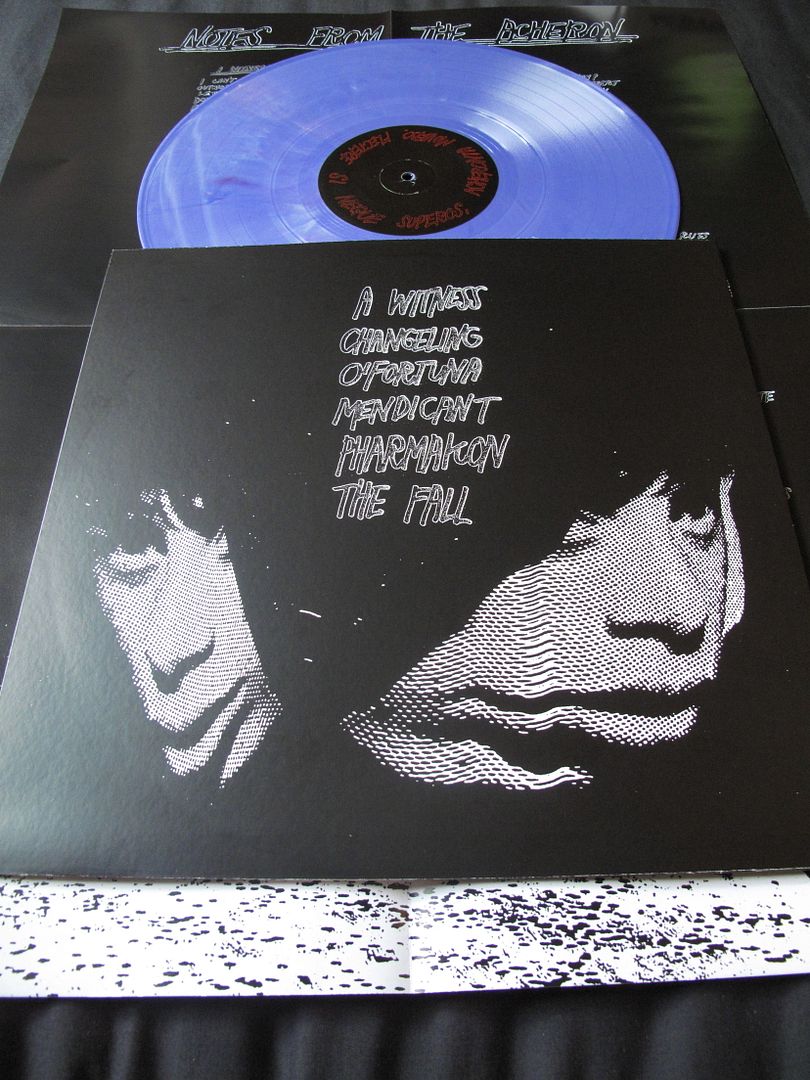 Four panel poster/liner notes/lyrics insert thing.
And the etched B-side.